Whoopi Goldberg's Granddaughter Jerzey Slams Body-Shamer Who Commented about Her Weight
Whoopi Goldberg's granddaughter, Jerzey, was having none of the internet trolls' sentiments when she fired back at someone who had something to say about her weight.
Whoopi Goldberg's adult granddaughter, Jerzey, sent out a strong message bearing body positivity to fans on her Instagram story as she addressed the issue of body shaming and weight gain.
The young lady shared her write-up first, letting everyone know she needed the weight gain and that she couldn't be more pleased with it.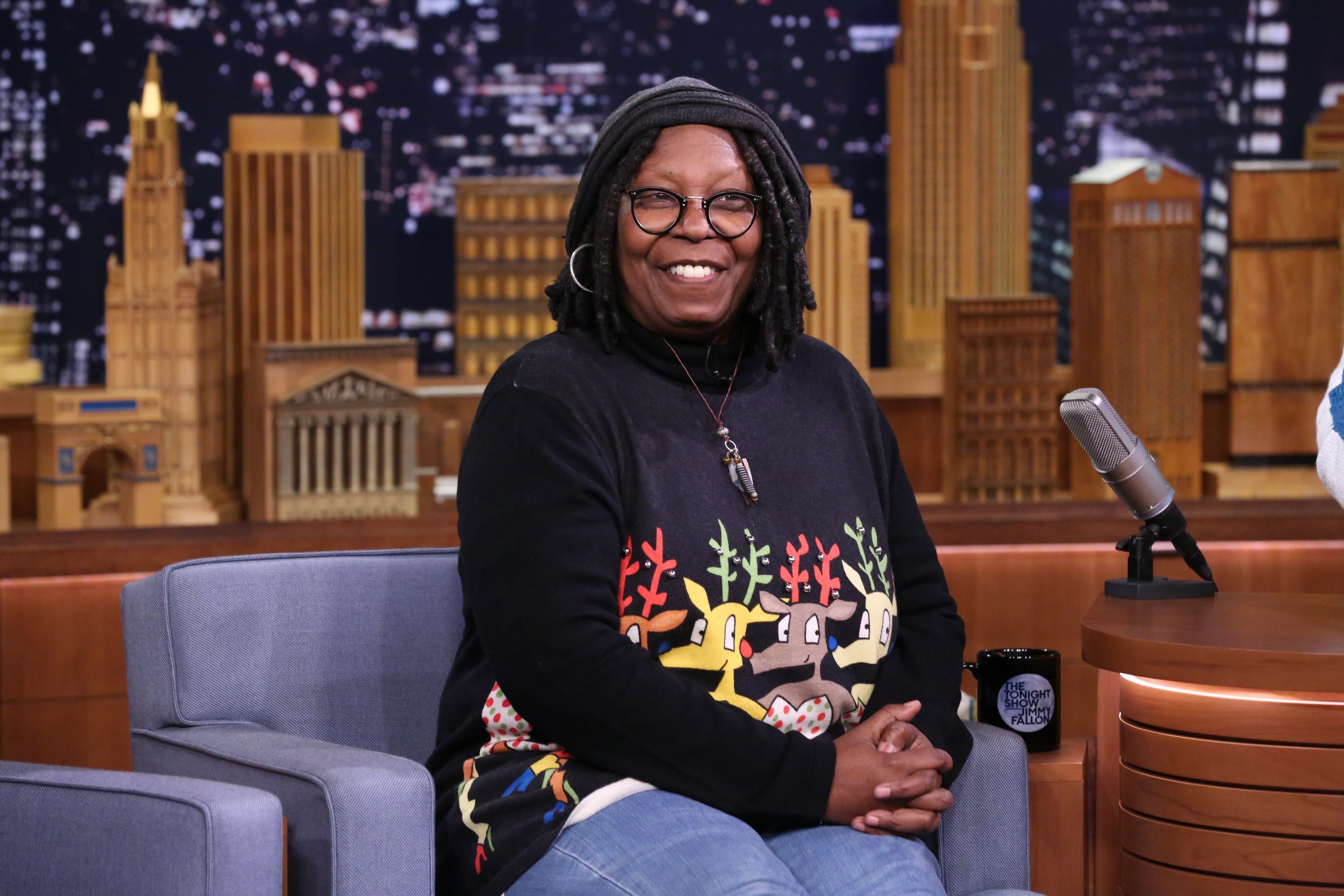 Jerzey wrote that she was happy and loved every body transformation effect on her body parts. She mentioned her "cellulite, rolls, and lil belly" as all she loved. 
The young adult also noted her struggle with gaining weight and concluded her write-up by mentioning the person who had commented on her cellulite. 
Jerzey is one of three grandchildren that the iconic Hollywood star has. And while she did not follow her grandmother's acting path, she did glean some creativity and channeled it into modeling and fashion designing.  
Jerzey's mom is Alex Martin, who is Goldberg's only daughter. The "Color Purple" actress welcomed Alex from her first marriage to Alvin Martin. Goldberg and Martin were married from 1973 to 1979. 
Goldberg made it known that it's been years since she fed a newborn baby.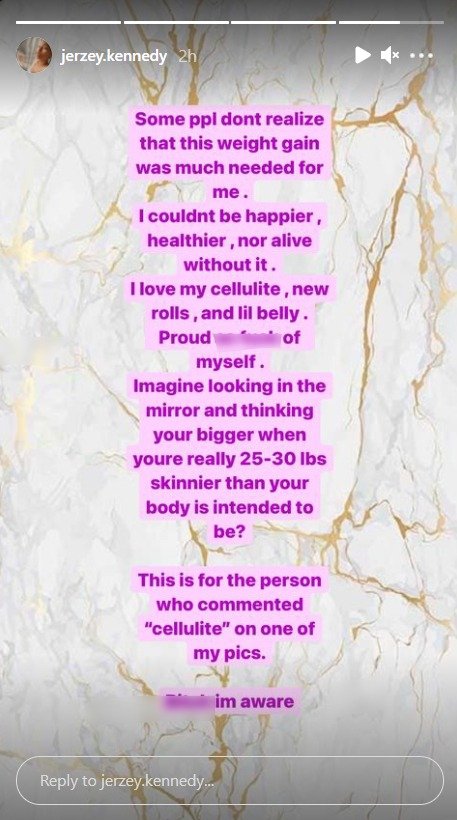 The star actress would later try her hand at marriage two more times. She was married to David Claessen from 1986 to 1988. Her marriage to Lyle Trachtenberg lasted one year, between 1994 to 1995.  However, she did not have more kids.
Alex got pregnant at 16, giving Goldberg her first grandchild, Amara Skye. Alex, who is also an actress, got married to Bernard Dean after some years.
She welcomed two more children, Mason and Jerzey. These days, Goldberg's family keeps expanding, and as of 2014, she became a great grandmother. 
Amara welcomed her daughter, Charli Rose, and Goldberg heartily shared the news on Instagram. The A-list actress who became a great-grandma at 58 did not hold back her joy.
In the clip she shared, Goldberg made it known that it's been years since she fed a newborn baby, as she filmed herself bottle-feeding the infant and enjoying some bonding moments.
The "The View" moderator has been in Hollywood for decades, and she has attained the position of a screen legend. However, another of her most cherished achievements is building a lovely family. 
Once in an interview with Michael Strahan on "GMA," Goldberg gushed over her grandchildren and her great-grandchild. She sweetly talked about their bond with her and their unique relationship.