Princess Eugenie Posts Adorable First Video of Baby August Cuddling a Fluffy Toy Shark
Princess Eugenie posted the first video of her four-month-old baby, August, adorably cuddling a fluffy toy shark on her Instagram Story.
Princess Eugenie shared an adorable video of her son, four-month-old August Philip Hawke Brooksbank, cuddling a fluffy toy shark on her Instagram story on June 8 to celebrate World Oceans Day this month. 
In the clip, which is the first video the Princess has shared with her son, little August can be heard gurgling away while playing with an adorable fluffy and blue toy shark.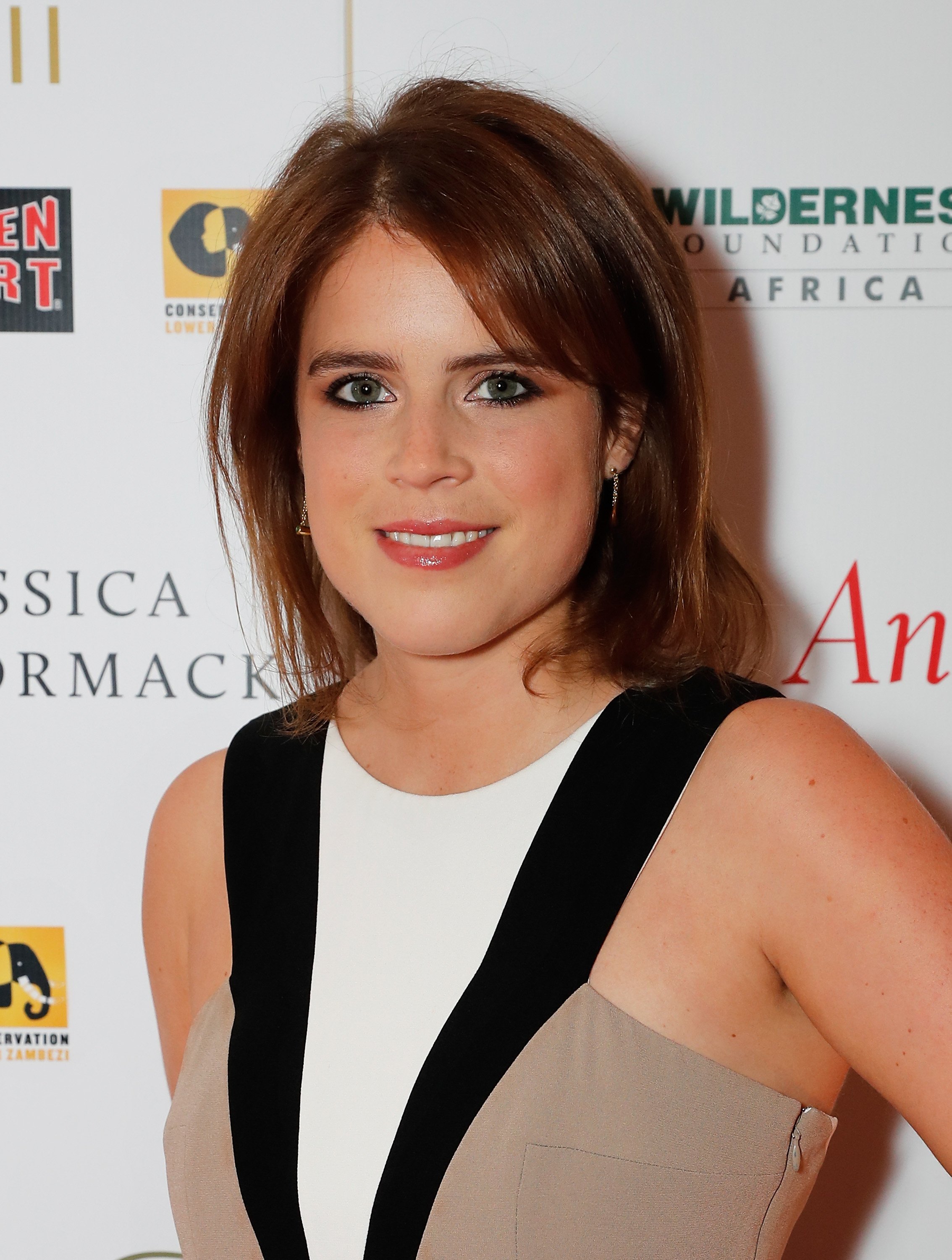 The new mother wrote on the adorable video of baby August that World Oceans Day was a time to celebrate the planet's magnificent oceans and all of the sea creatures that call the ocean home. 
She added that it was a day to raise awareness about something that is an important aspect of everyone's lives, and of course, it was a day to cuddle with toy sharks. Princess Eugenie captioned the sweet video:
"It's World Oceans Day today. A day to celebrate our magnificent oceans and all the creatures in it."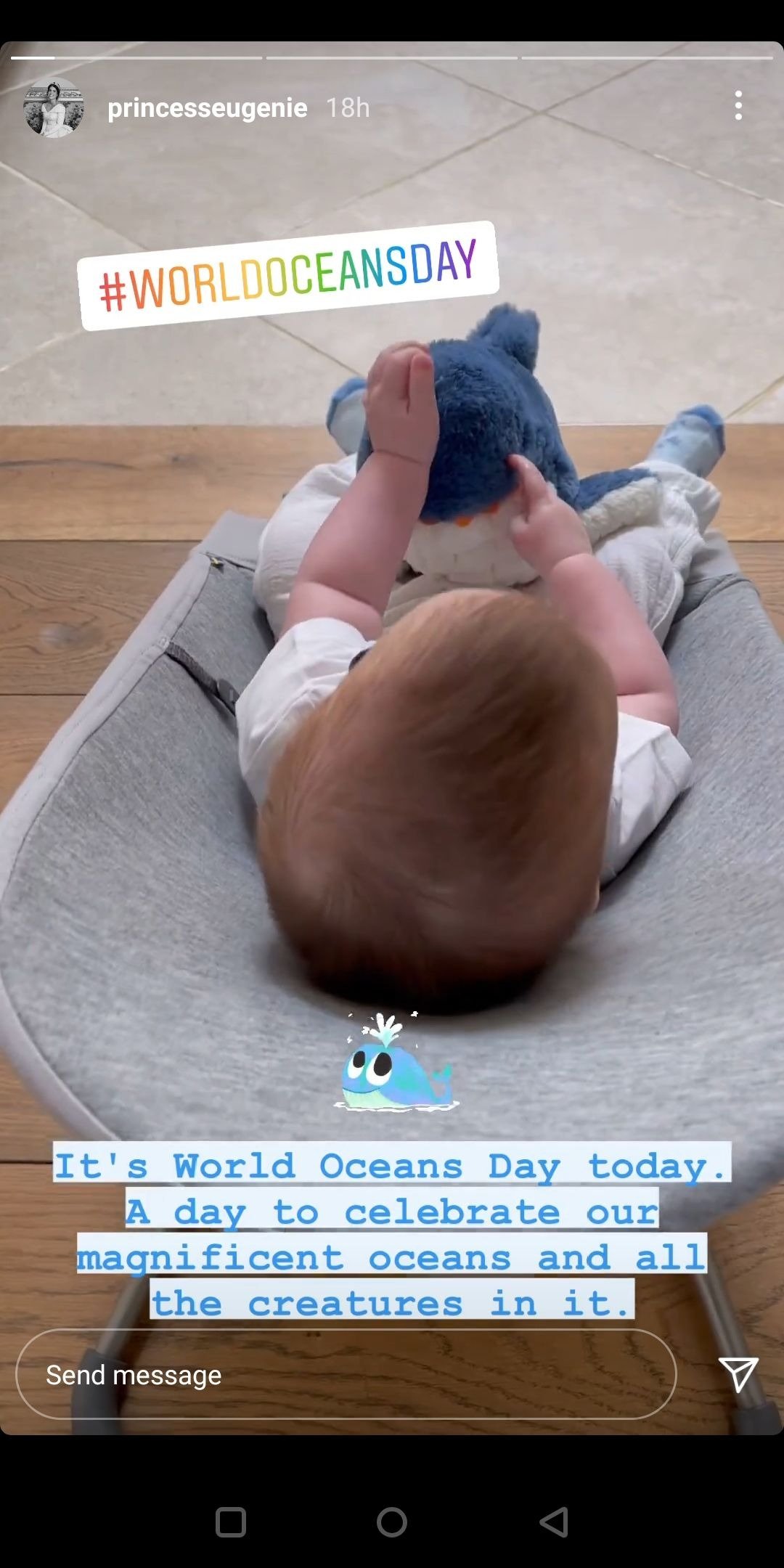 She also enjoyed a trip to a London Exbihition on the same day, as she explained that she visited the Forest for Change at Somerset House, which added 400 trees in honor of World Oceans Day.  
It seems like the mother and son had a very busy day out in London celebrating the planet's oceans. Princess Eugenie and her husband, Jack Brooksbank, welcomed their son on February 9, 2021. 
The mother-of-one also discussed her child while speaking to the channel about The Anti-Slavery Collective.
The little tot shares his second name with his great-grandfather Prince Philip, Duke of Edinburgh, and was born two months before Prince Philip passed away. Princess Eugenie attended her grandfather's funeral on April 17, 2021. 
One positive to come out of that period was that August met his mother's cousin, Prince Harry, as the Duke of Sussex stayed at Frogmore Cottage, where Princess Eugenie and her family are currently residing. 
The Cottage belongs to Prince Harry and his wife, Meghan Markle, as it was gifted to them by Queen Elizabeth II in 2018. However, the Sussexes allowed Princess Eugenie and her new family to move in after moving to the US.
Since Princess Eugenie and her husband welcomed their son, she has been sharing glimpses of him on her Instagram, although she had been careful to keep his face hidden. 
The mother-of-one also discussed her child while speaking during an interview about The Anti-Slavery Collective, an initiative she started with her friend, Julia de Boinville, in 2017. 
Princess Eugenie stated that she hopes her son will see the world as a place where he can make a change and that the world gives her son hope to know he can make a difference.