Dwyane Wade & Daughter Kaavia Look like Twins Flashing Matching Smiles in a New Video
Former NBA star Dwyane Wade joined his "Shady Baby" in a new video posted on the little girl's Instagram page that showed them rocking identical smiles. 
Dwyane Wade and Gabrielle Union's adorable two-year-old daughter Kaavia James is an internet sensation and famous for the facial expressions that have earned her the tag "Shady Baby." 
A recent video shared on Kaavia's Instagram page showed her all smiles while posing with her dad. In the short clip, Wade carried his cute daughter while sitting on a chair.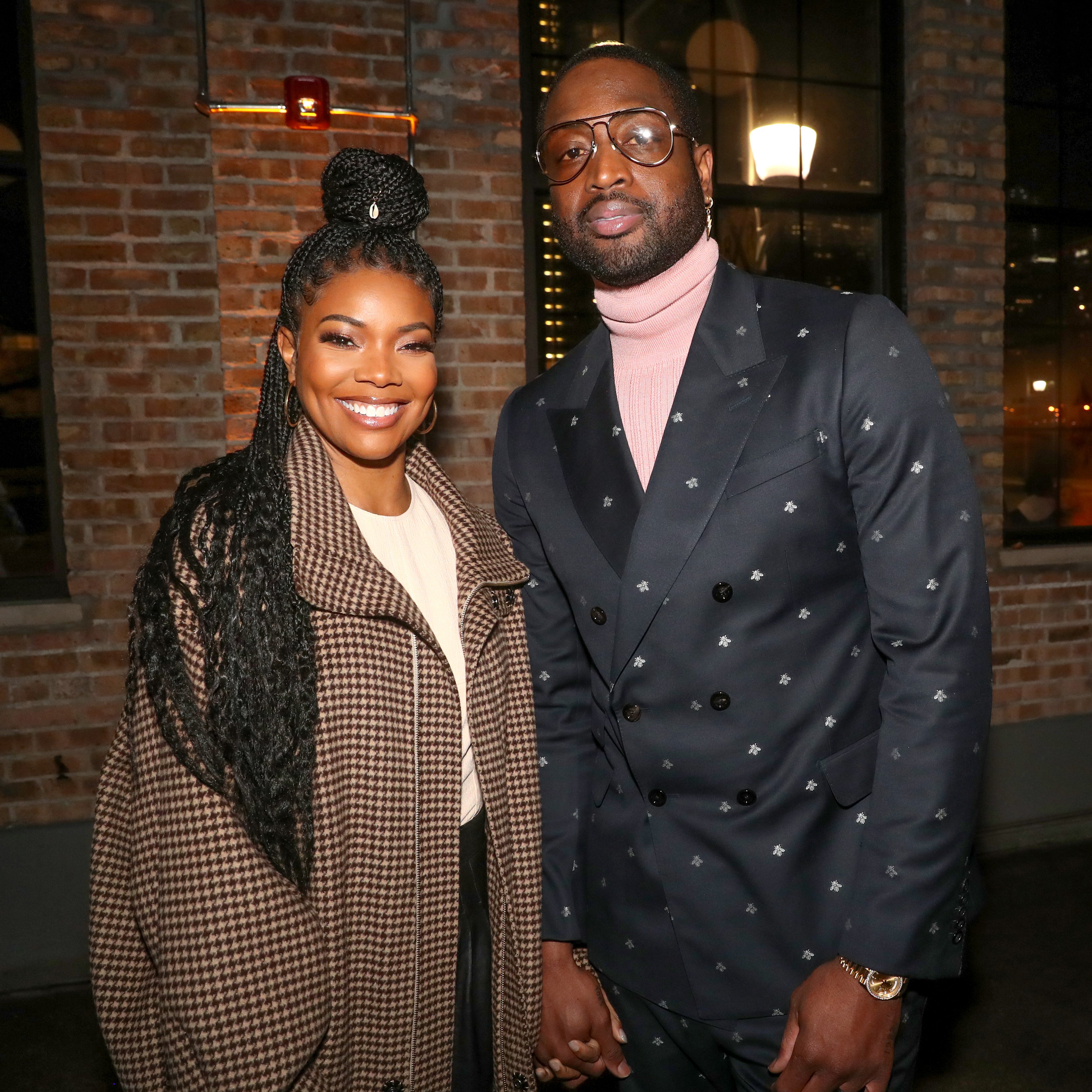 Kaavia wore a sky blue onesie with several patterns and carried her baby doll in her arms. Wade wore a blue hoodie, a black durag, and black shorts. 
A voice, probably Union's, was heard in the background saying "cheese." This prompted father and daughter to smile. Wade and his adorable daughter rocked beautiful and identical smiles, which was all too good to see. The post's caption read: 
"Sunday Sweetness. For the most part. #ShadyBaby @dwyanewade."
Despite Kaavia smiling in the video, her fans still saw reason to point out her shadiness. One fan observed that she gave a side-eye in the video and said she did so because it was taking too long to take the shot. 
Another fan also observed Kaavia's side-eye and said the little tot did it to make the person behind the camera hurry up. A third fan said she was beginning to look more like her mom. 
The couple told E! News they believe shade is a superpower for Kaavia, who inspired their new children's book, "Shady Baby." 
While the video showed Kaavia all smiles with her dad, she can also switch things up for him when she wants to. Her father narrated how she shaded him over a backyard party for his new game show, "The Cube." 
TBS made Wade host of the game show and built a replica of the set to celebrate its premiere in his backyard. To construct the set's replica, the organizers had to remove Kaavia's slide. However, it did not go down well with her. Wade told Page Six: 
"She was so mad. She does not play about her stuff. She [asked] 'where's my slide? Where's my swing.'" 
Wade explained Kaavia got it from her mother. The former basketballer said she is Union wrapped into a small package and is the boss of the house. Truly, both are often caught twinning. 
In December, the actress shared several snaps of herself and her daughter matching in cozy loungewear from SKIMS and said she was all in on twinning with her daughter. 
Union and Wade love Kaavia so much and are proud of her signature side-eye. The couple believes shade is a superpower for Kaavia who inspired their new children's book, "Shady Baby." 
Besides Kaavia, Wade is dad to Xavier, Zaire, and daughter, Zaya. He is also guardian to his nephew, Dahveon. The Wades are a closely-knit family, as this was observed when all of Wade's kids and Union honored him on Father's Day last year with heartfelt tributes.