Teyana Taylor, Mom of 2, Flaunts Her Sculpted Abs after Being Named 'Sexiest Woman Alive' by Maxim
Teyana Taylor became the first Black woman to top Maxim's Hot 100 list and was named its Sexiest Woman Alive. She celebrated the remarkable achievement in a post on Instagram. 
Teyana Taylor is a beautiful and sexy woman. This fact was made even more evident after Maxim named her its "Sexiest Woman Alive" as she topped its Hot 100 list. 
Taylor shared Maxim's July/August cover for the magazine's new 20201 Hot 100 issue. The cover page featured her looking hot as she flaunted her chiseled abs while striking a fierce look.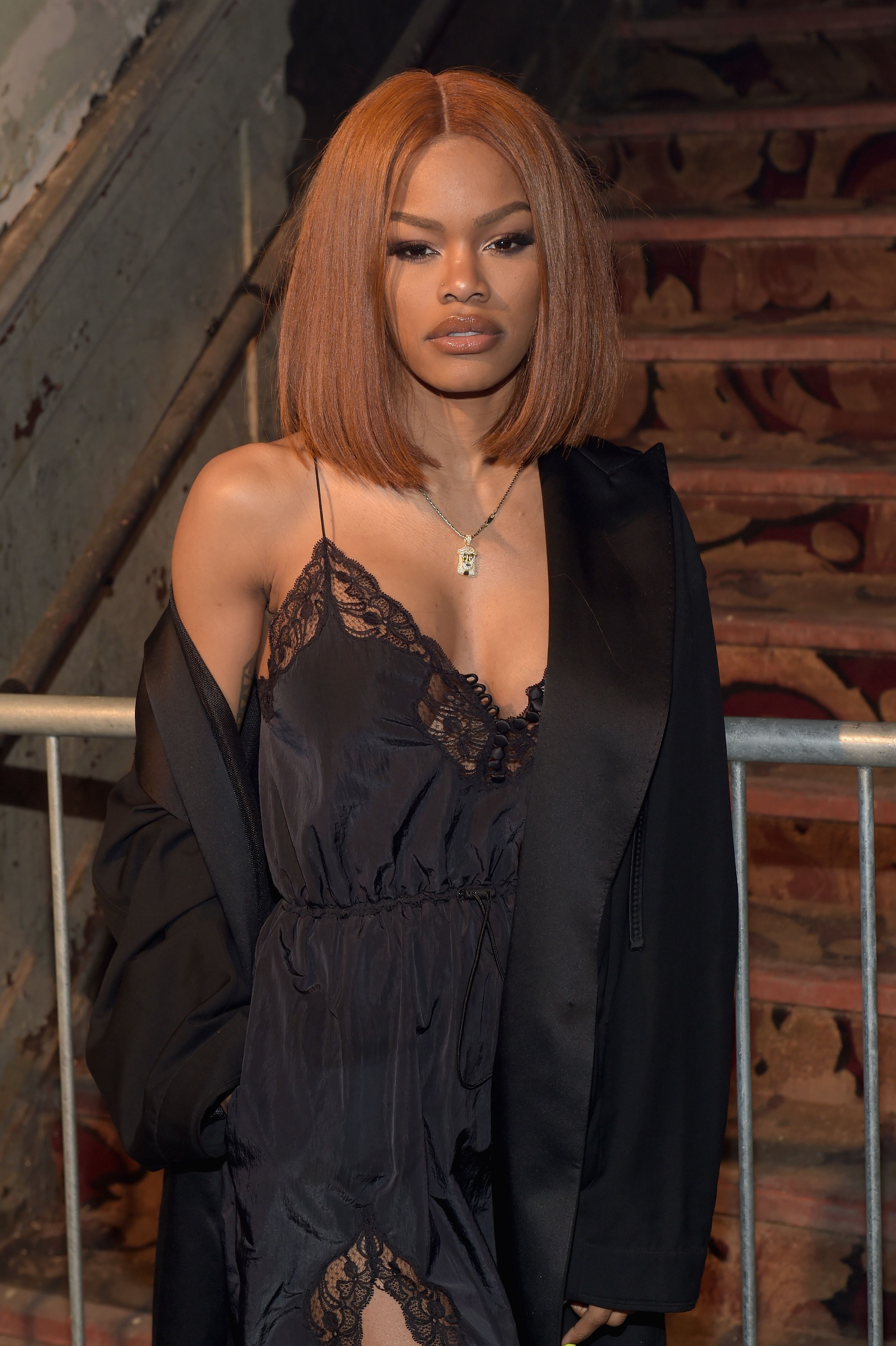 Taylor wore a white cropped tank top paired with military combat pants. She shared more pictures from her photoshoot where she stunned in multiple fashionable outfits, flaunting her cleavage and seductive figure. In the post's caption, she wrote: 
"😩😩😩😩 Somebody pinch me!!!! Maxim Hot 100 to be named the 'Sexiest Woman alive' by literally living in the skin I'm in. WOW..."
Taylor said living up to her name and the photoshoot's title made her nervous. She further explained that being an entrepreneur, busy mom of two, and working behind the camera meant she tended to hide behind her sweat and random looks. 
She also showed off the sculpted abs at the 2018 MTV Video Music Awards.
She said such random looks and her dynamic nature meant she had no time to be and feel sexy. She narrated what happened on the photoshoot day and how she arrived for it in sweatpants, a beanie, and an army jacket after dropping her daughter, Junie, off to school. 
However, when she got there, the legendary photographer Gilles Bensimon said they could begin shooting despite her casual and unprepared appearance. He asked her to remain in her outfit without makeup. 
Though Taylor was confused by Bensimon's words, her heart melted. She quoted Audrey Hepburn's words: "The beauty of a woman is not in facial mode but the true beauty in a woman is reflected in her soul. It is the caring that she lovingly gives the passion that she shows..."
Taylor further admonished people to embrace and love themselves for who they are, and she added that only the purest heart shines through. 
The beautiful diva thanked Maxim and said she is honored to have graced the magazine's cover. She also thanked everyone involved in the photoshoot. 
Taylor's Maxim cover shoot is not the first time she flaunted her chiseled abs. She also showed off the sculpted abs at the 2018 MTV Video Music Awards which she attended clad in a cropped white top and high-waisted black pants. 
The singer, who announced her retirement from music last December, is a body icon and many people's fitness inspiration, and that delights her. 
She expressed that it feels dope being a body icon and said the good thing about it is that it inspires women to know they can be superwomen even if they have kids.