Mary J Blige Shows off Sophisticated Look in a Plunging Black Shirt & Her Signature Blond Hair
Legendary R&B singer and fearless actress Mary J. Blige is a vision of timeless elegance in a recent photo. She stunned in a plunging outfit while sporting her signature blonde. Check out her stylish look.
Mary J. Blige, an exceptional actress and R&B singer, is one of the most stylish people around who looks fashionably on-point regardless of what she is doing. She recently shared another gorgeous snap on Instagram. 
The jaw-dropping photo showed Blige sitting on a couch beside a skincare product. The Grammy-winning singer displayed her immaculate looks while wearing an elegant long-sleeved black shirt.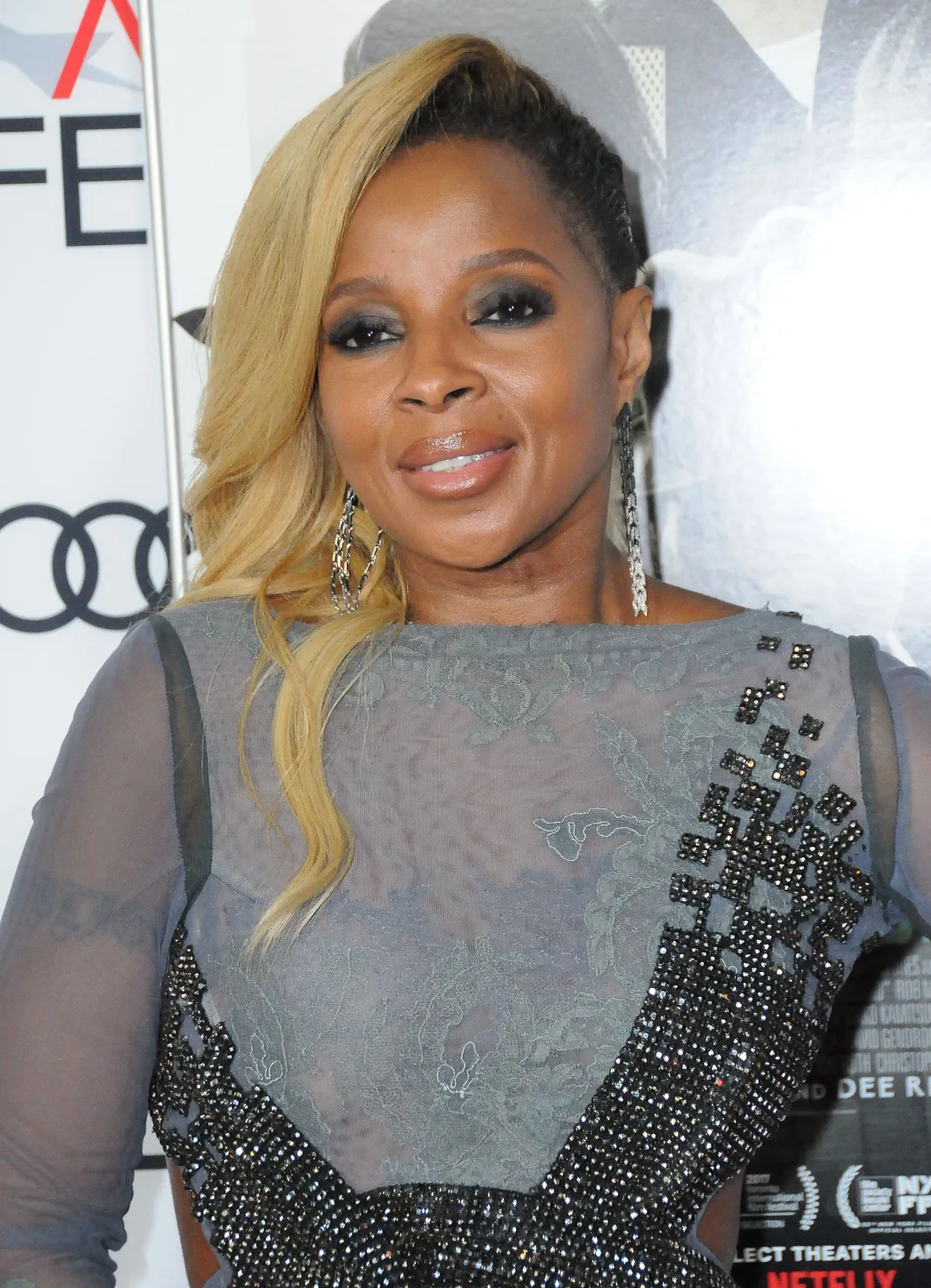 Blige's outfit had a deep cut down to her abdomen, highlighting her flawless chest. Although the 50-year-old beauty did not wear a necklace, she made up for it by wearing eye-catching hoop earrings. 
She rested her folded left arm on the side of the couch, emphasizing her glamorous watch and perfectly polished nails. Her photo garnered more than 25,300 reactions alongside praises from fans.
Followers left positive remarks, with one noting that the "Family Affair" singer was fiery and queenly in her breath-taking picture. A gushing fan commented, "Absolutely stunning."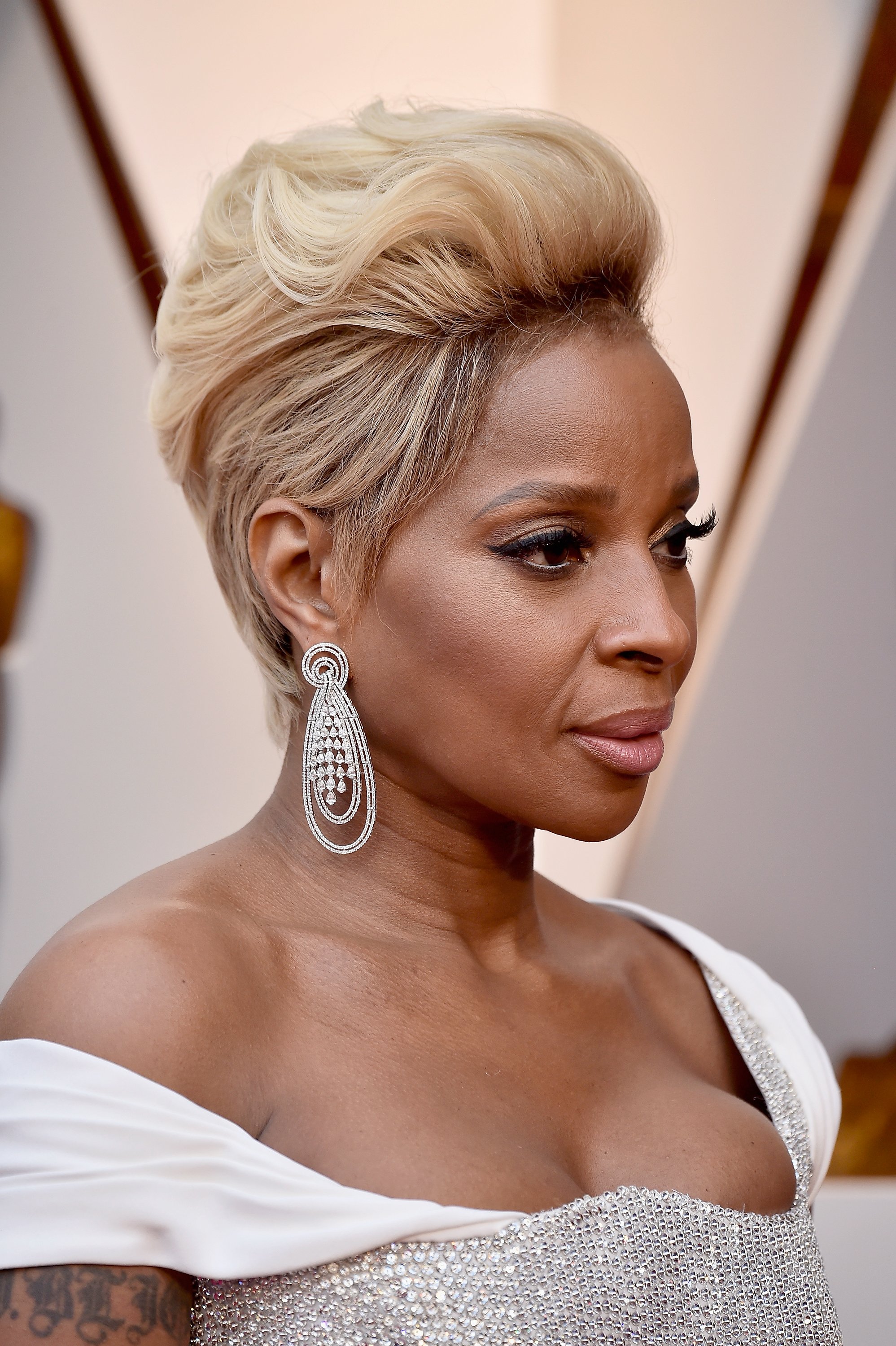 The captivating photo comes after skincare company Gold Bond recently tapped Blige as one of the latest endorsers of their products. They picked the veteran singer because they regarded her as an empowered Black woman in Hollywood. 
Besides being blessed with enduring beauty, Blige proved that she is also multi-faceted.  Although she is known as the Queen of Hip Hop Soul, many recognized her as a brilliant actress. 
While other female stars would prefer having stunt partners when making films, Blige opted to do her own stunts. She did all the action scenes in the Netflix series "Umbrella Academy" and the Hulu series "Powerbook II: Ghost."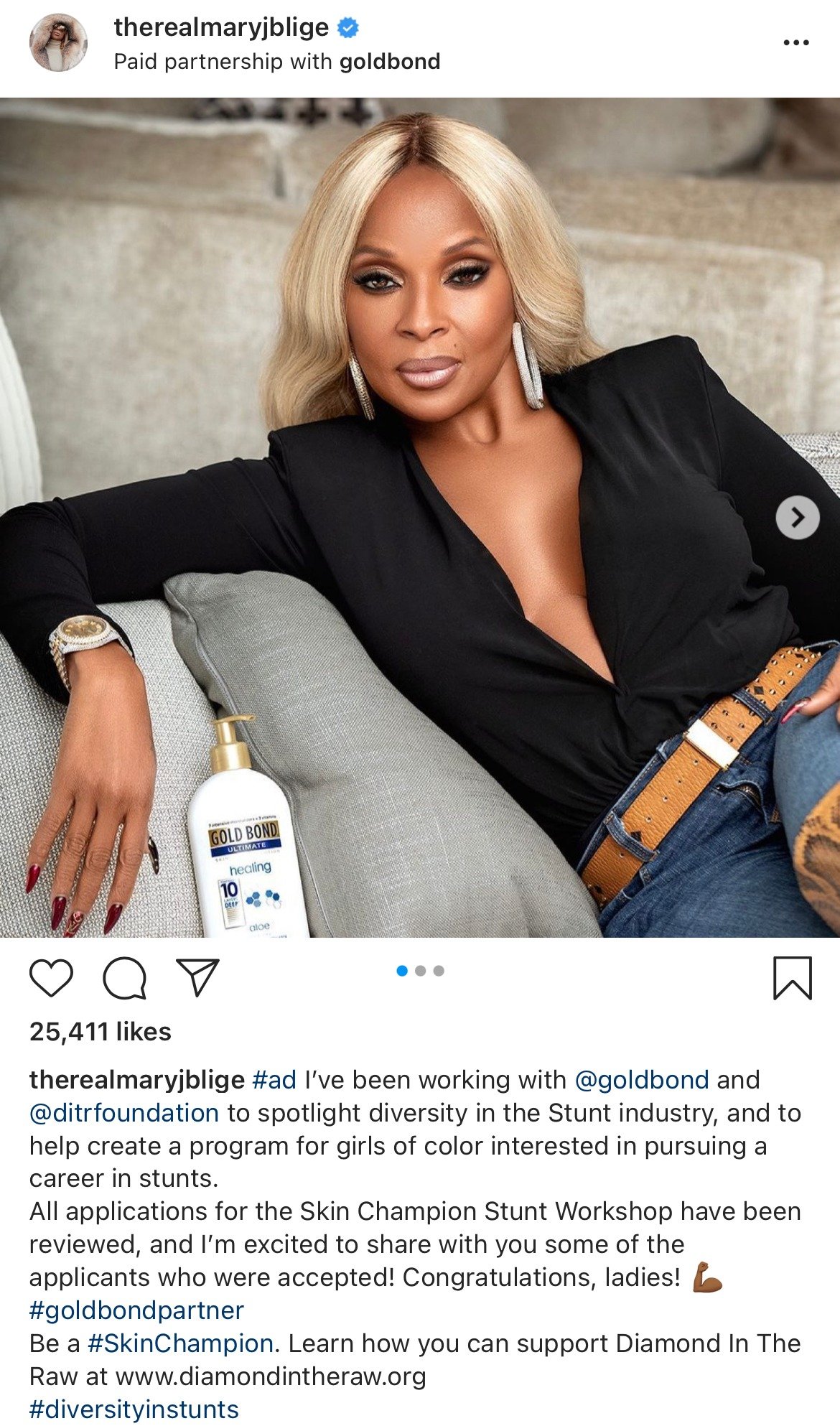 Blige has no qualms about doing her stunts as she enjoys it. The screen veteran revealed recently that she practiced many martial arts for the Netflix series where she played a time-traveling assassin named Cha Cha. 
Through a stuntwoman, Blige learned martial arts, which opened her eyes to the beauty of her profession. She has since been advocating for Black stuntwomen on and off the TV screens.
She based the name of her upcoming film on her 1994 album, "My Life," which she considers her "darkest album."
Besides her advocacy, doing stunts has made wonders on Blige's youthful and toned physique. When she celebrated her birthday in January 2021, she wowed fans with her bikini body while on vacation.
The R&B icon previously shared she was into cardio and swimming. According to her trainer, Adam Ernster, Blige does strength training even when she is traveling, such as push-ups and squats. She also follows a healthy diet.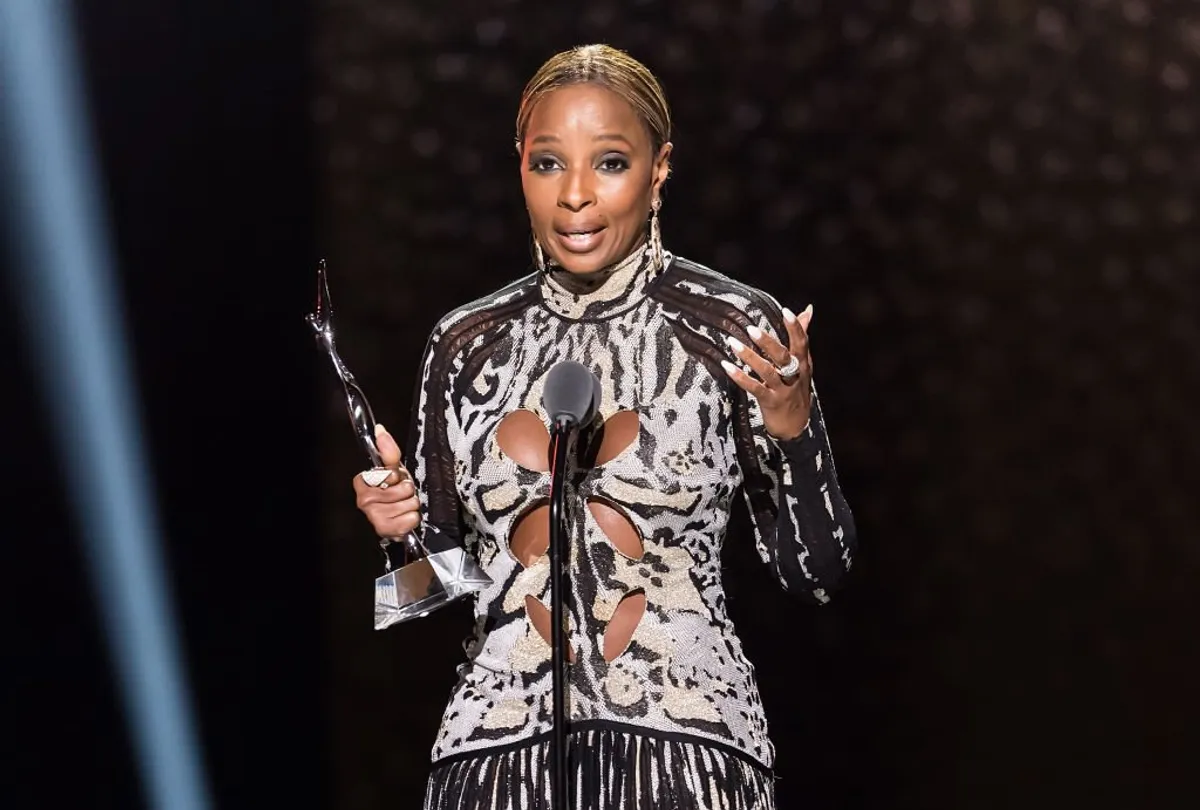 Blige, who first shot to fame in the early '90s, is truly at the pinnacle of success. Her life story will be documented in her film, "Mary J. Blige's My Life," to be released on Amazon Prime Video later this month.
She based the name of her upcoming film on her 1994 album, "My Life," which she considers her "darkest album." Although she described it as dark, Rolling Stone recognized her album as one of the greatest albums of all time.