Mary J Blige Enjoys Auntie Duties as She's All Smiles with Her Nephews and Nieces in a Snap
Hip-hop star and actress Mary J. Blige shared an adorable selfie with her cute nieces and nephews, proving that she is a cool aunt. Check out their fantastic snap.
Mary J. Blige, an acclaimed singer-songwriter and actress, is one proud aunt. She updated her fans with a photo of herself alongside her charming nephews and nieces. 
The adorable photo showed the aunt-on-duty smiling sweetly beside four children. She displayed her youthful looks with her wavy blonde hair cascading down her shoulders.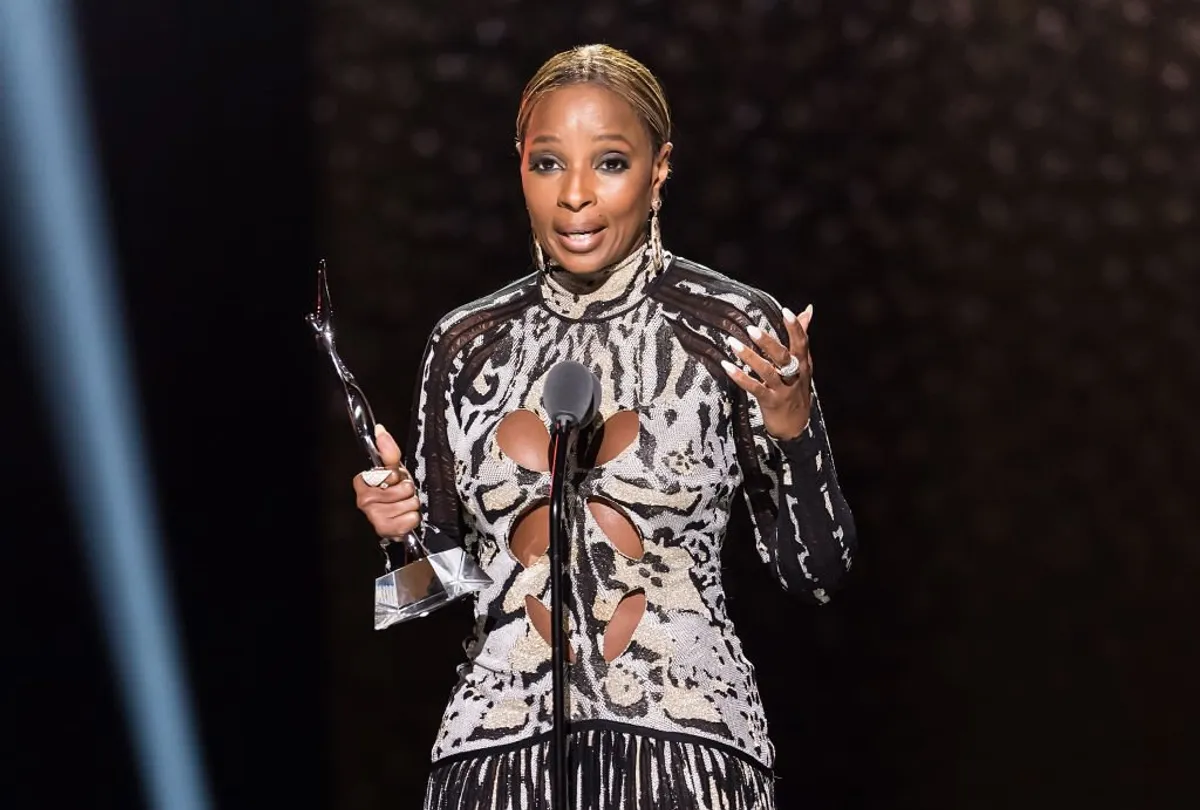 Blige appeared to be attending a special event, judging by the formal outfits worn by her nephews and nieces. The "Umbrella Academy" star who donned a beige top and large hoop earrings wrote in the caption: 
"Niece & Nephew time!!❤️❤️"
Both fans and celebrities adored Blige's precious photo, leaving positive comments and heart emojis. One follower remarked the children are lucky to have the "Family Affair" star as their aunt.
Blige burst into the music scene in 1992 with her debut album, "What's the 411." Her unique beats and timeless songs earned her the title, Queen of Hip-Hop Soul.
Her 1994 album "My Life" was also a huge hit. As Blige noted, the album was dark because she went through a turbulent past that included depression and substance abuse.
She and Isaacs were married for 15 years before they finalized their divorce in 2018.
With more than 50 million albums sold and nine Grammys to her credit, Blige has truly become an icon. Billboard regarded her as the most successful R&B singer in the last 25 years.
Blige, who was inducted into the Apollo Theater Hall of Fame, ventured into acting and became a breakthrough star. She earned two Oscar nominations for her film, "Mudbound."
The singer-actress was known for more than just her music. She was also famous for her high-profile divorce from her ex-husband, Kendu Isaacs, in 2016.
She and Isaacs were married for 15 years before they finalized their divorce in 2018. She also regretted saying in past interviews that Isaacs helped her recover from drug addiction.
Blige has come out stronger from her past personal struggles. The multi-hyphenated star has maintained a thriving career despite her heartaches.
Recently, she produced a documentary about her life and career with the same name as the album she released in 1994. Streaming giant Amazon Prime will release Blige's documentary on June 25.