See These Celebrities' Adorable Multi-Generational Family Photos
Families have been celebrating the blessing that comes with having older generations of their families for a while now, and celebrities are not left out of the jolly moments.
Families are a revered group across the world, and this is so because of the strong bond among loved ones, and with social media, they have been able to show off their generational love.
Since the generational family celebration trend started, families across the globe have shown off their loved ones in the three or four-generation spectrum, and some celebrities like to boast about their big families.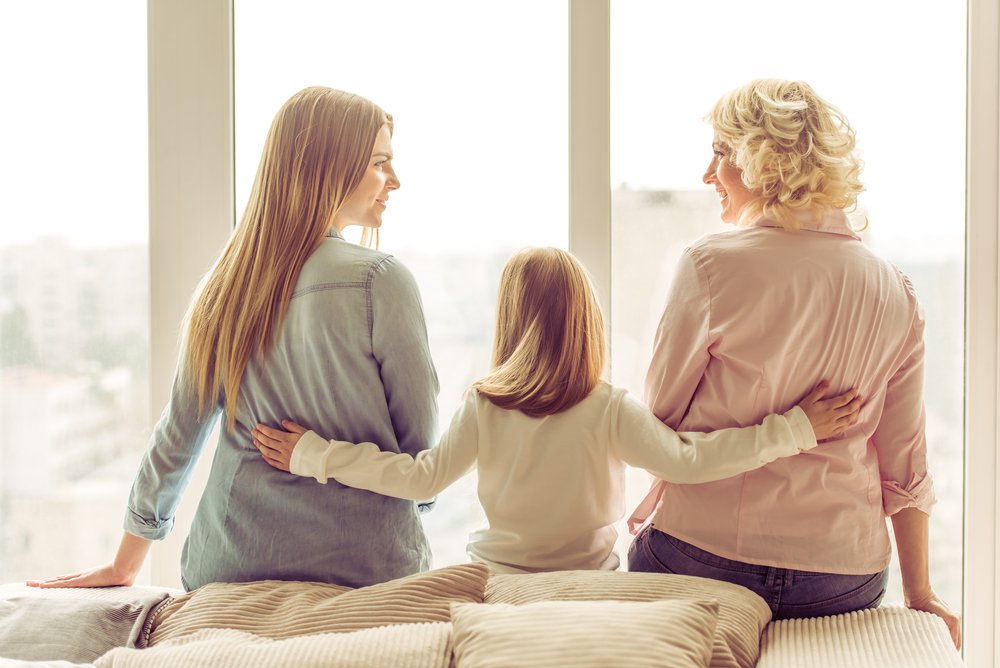 BINDI IRWIN
Some months ago, the celebrity conservationist welcomed her first child with her spouse, Chandler Powell. Following childbirth, Bindi got to show off her daughter and mom, Terri Irwin, in a three-generation post.
When it comes to celebrating family and dynasty, the British royal family stands tall and proud.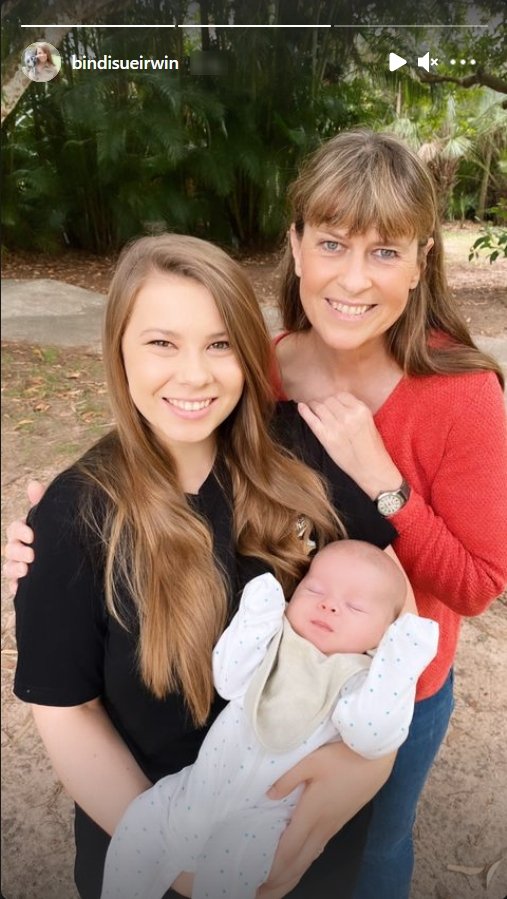 Bindi's post was shared on Mother's Day, which marked her first Mother's Day celebration. The star held on to her baby daughter, Grace Warrior, while her star mom flanked them as they sailed for the camera.
JENNIFER LOPEZ
Jennifer Lopez is an A-list pop star whose decades-old career has been nothing short of impressive, but above all of that, she holds motherhood as her highest priority. 
The star is a mom of a set of twins Max and Emme, and she has been flaunting her pride for a while now. During Lopez's launch of her beauty brand, JLo Beauty, she posted a three-generational photo of her.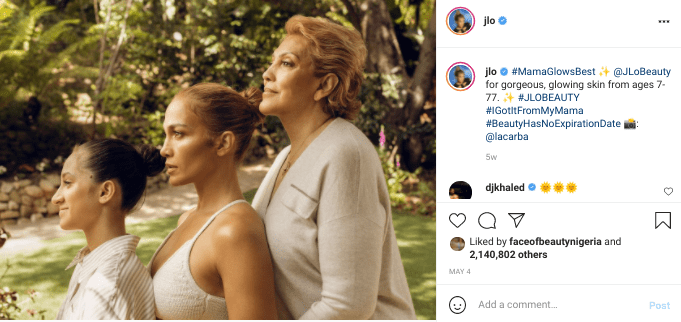 The lovely image included the radiant faces of Lopez, her daughter Emme and her mom, Guadalupe Rodriguez. The trio dressed in all-white glams, letting fans know they were limitless. 
JADA PINKETT-SMITH
Jada Pinkett-Smith takes pride in the family unit and what it stands for. To this effect, the star actress never shies away from celebrating her mother, Adrienne Banfield-Norris, and her grown daughter, Willow Smith.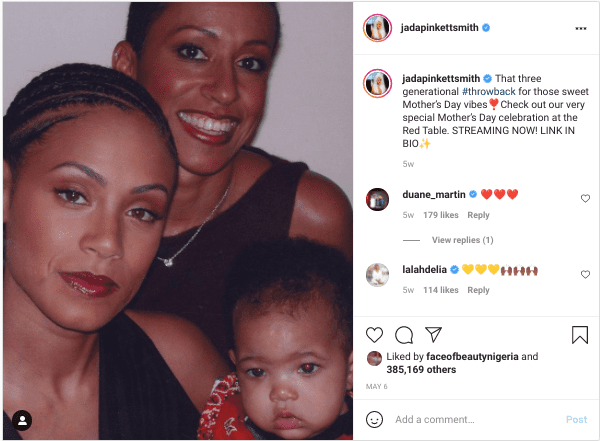 Ahead of the recently celebrated Mother's Day, Jada uploaded a throwback image of her and her mother with a very much younger Willow. The three-generational photo showed the resemblance among the "Red Table Talk" trio. 
THE ROYAL FAMILY
When it comes to celebrating family and dynasty, the British royal family stands tall and proud. From Queen Elizabeth down to the youngest royal offspring, the monarchy has celebrated more than three generations.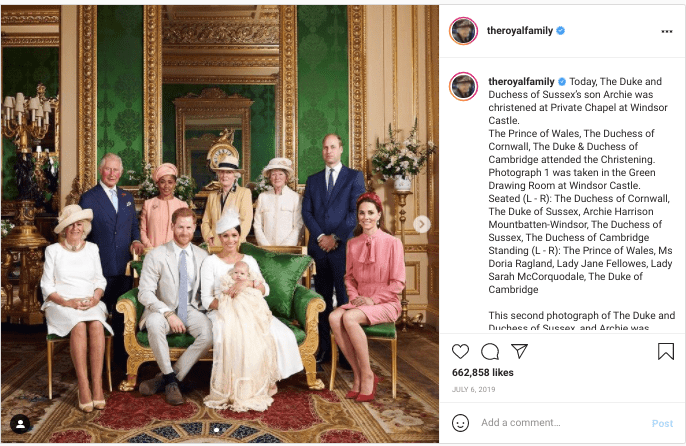 In a 2018 birthday celebration for Prince Charles, his immediate family posed for a lovely family portrait, showing three generations of his sons, Prince William and Prince Harry, down to Prince William's kids. 
BEYONCE
Another celebrity who has inspired millions for decades with her music legacy is Beyoncé. These days, the star has added the title of mom to her list of achievements.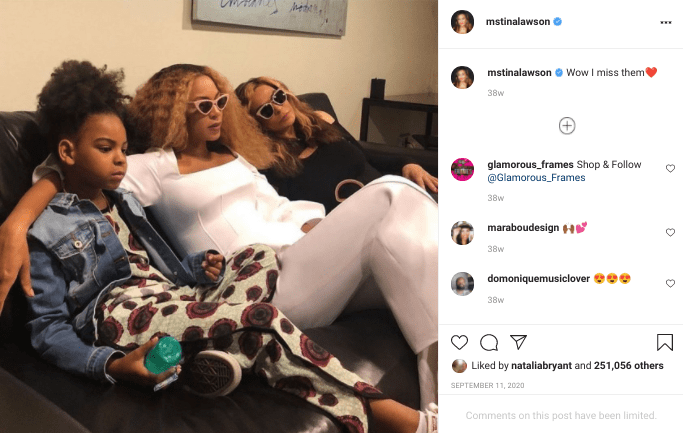 All through her endeavors, Beyoncé has the support of her mom, Tina Lawson. In one of Lawson's Instagram posts, she celebrated the joy of motherhood and of her three generations, with a photo of herself, Beyonce, and her granddaughter, Blue Ivy.