Serena Williams' Daughter Poses in a Mini-Version of Her Mom's Iconic Australian Open Look
Serena Williams' only child Olympia Ohanian recently revealed a tendency to follow in her footsteps when pictures of her on a tennis court surfaced on social media. 
Serena Williams' daughter Olympia Ohanian will grow into a talented young woman who will command attention just like her mother does on and off the court. 
Everyone certainly noticed when a picture of the cute tot dressed in the exact miniature replica of the outfit her mother wore at the Australian Open earlier this year, was shared via the Instagram page her parents created for her.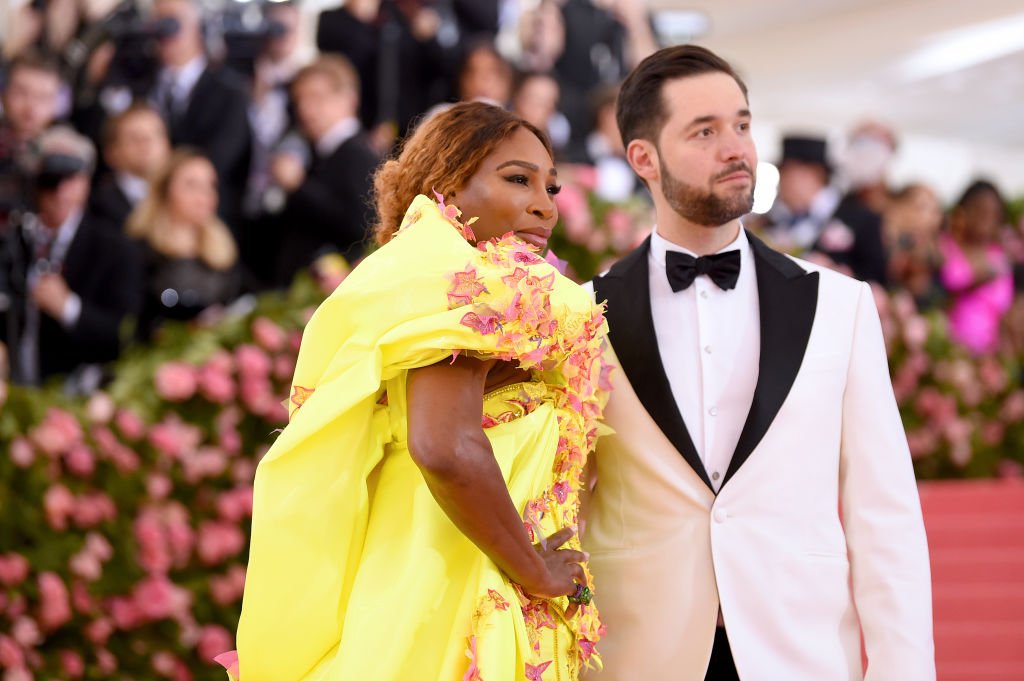 The pictures were taken during one of Olympia's latest tennis sessions, and in it, she had on her version of the fabulous catsuit that comprised three different colors: red, pink, and black. 
Her hair was tied up in a bun secured with red hair bands that matched the red in her outfit. She also wore matching Nike tennis shoes as she posed happily, looking right at home with a racket in her hand.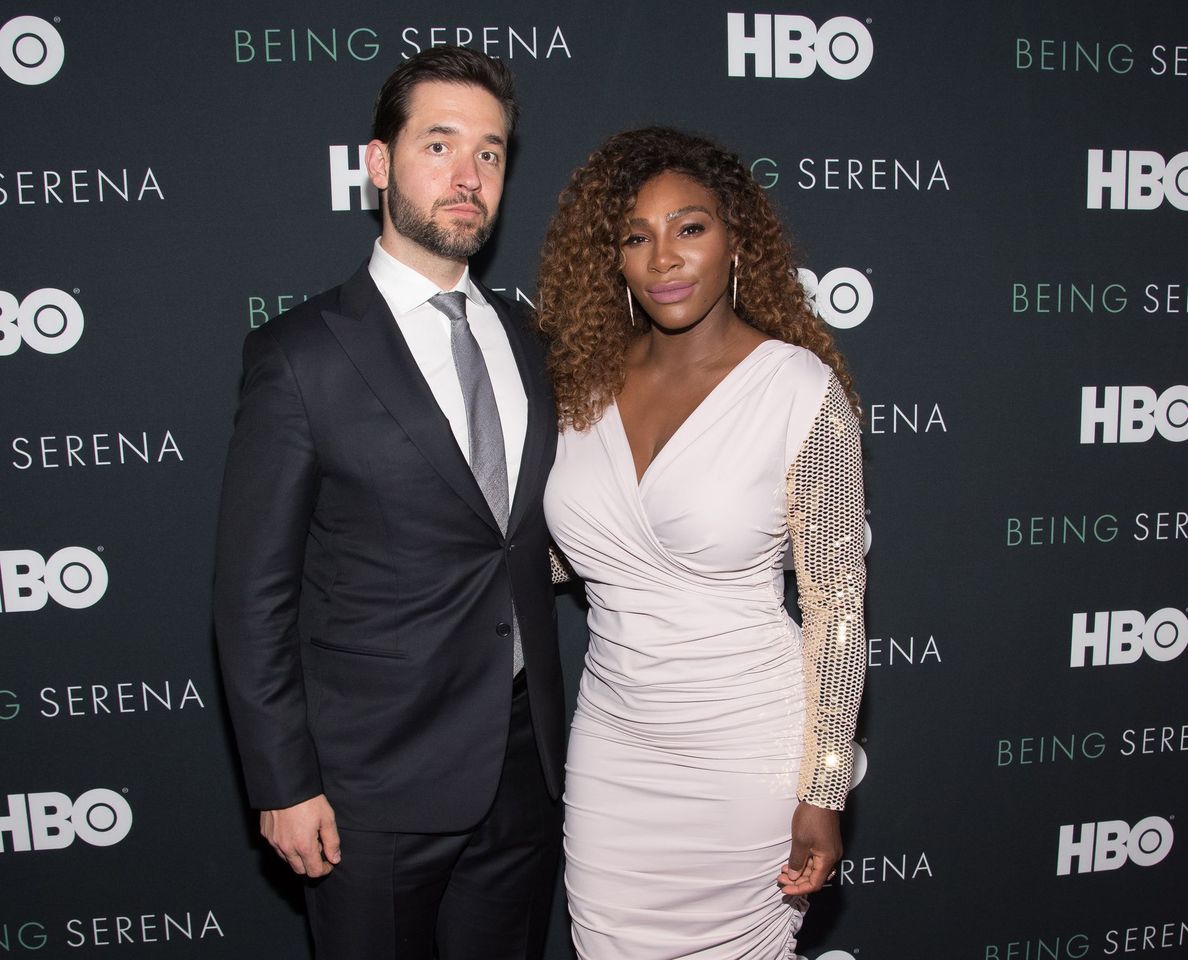 The caption that followed the post was a phrase that read "practice makes." Fans loved the pictures, but Williams seemed annoyed as she reminded her hubby: 
"Awwwww mannnnnn I asked you to save this post until I was next to her side my side in my same outfit 🙄🙄."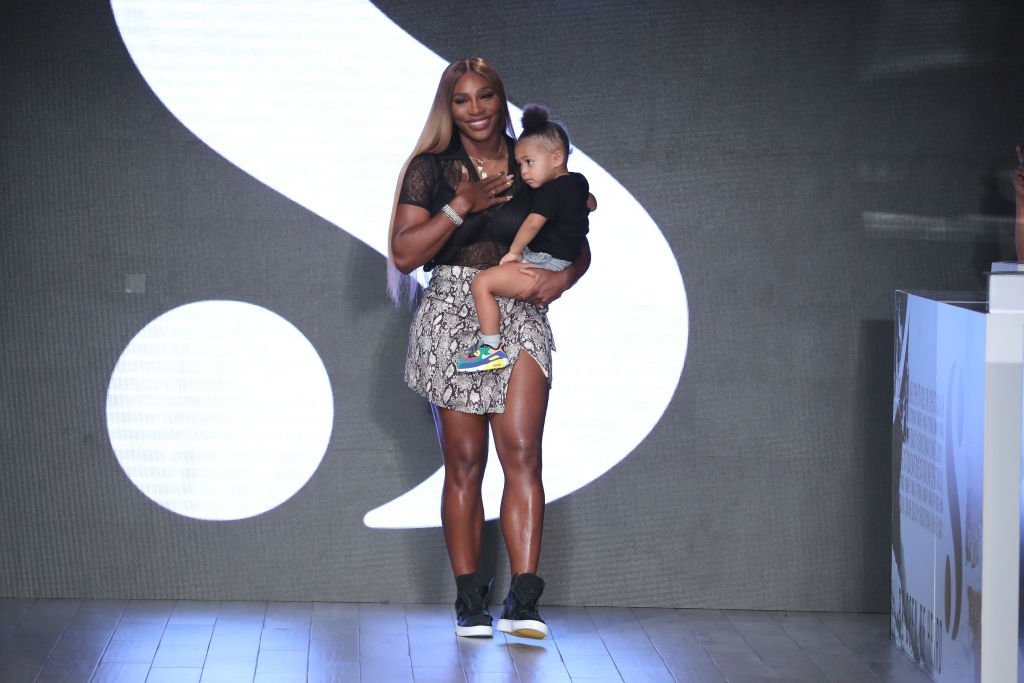 Since sinners always have to face justice, Williams felt it only prudent to reveal how she would punish him for the mishap— something about waking up to an uncharged phone.
The outfit the decorated tennis star wore for the Australian Open in February was inspired by the late track athlete Florence Griffith Joyner aka Flo–Jo.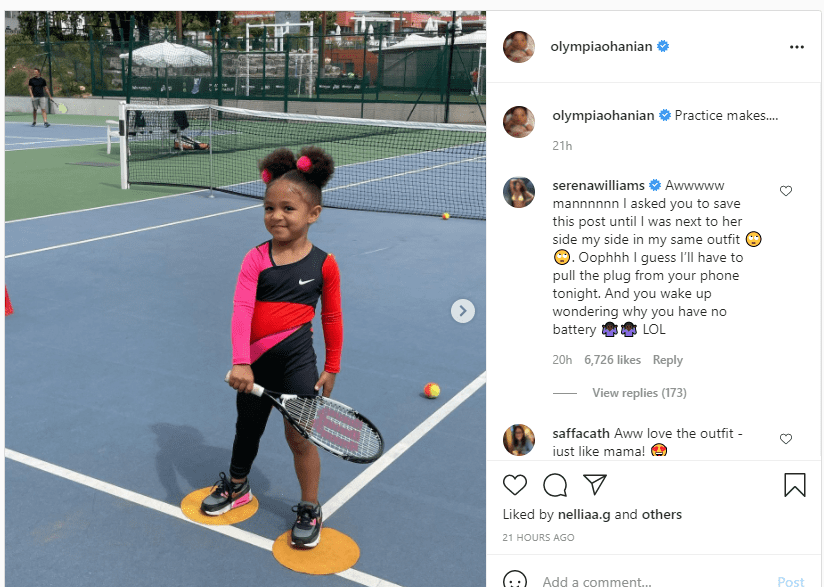 Williams and her family have been up to quite a lot recently. Just last month, they were in Italy for some tennis tournaments preceding the French Open at the end of the month. 
The family of three also spent time touring the streets of Rome with ice creams in hand. They looked like a happy couple, and Olympia was a model tourist— even when her mon returned to train, she got to visit historical places on the map, including the Colosseum.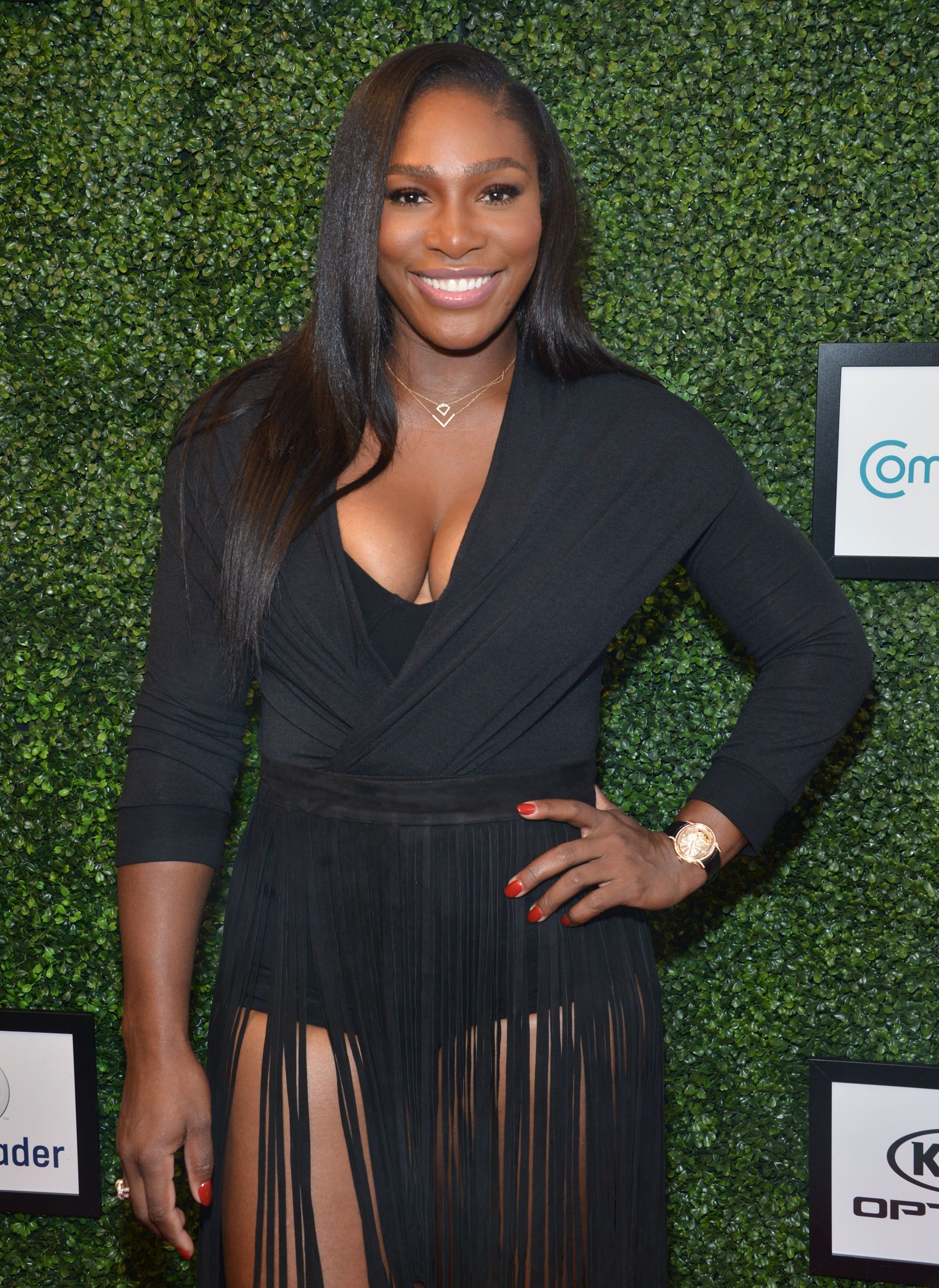 Aside from the French Open, Williams has also participated in the Australian Open and US Open. At the former, the talented sportswoman lost at the semi-final stage, but for the US Open, she won for the 102nd time— how could she not, when her daughter had been her cheerleader.