LeBron James' Mother Gloria Stuns in Denim Jacket & Yellow Skirt Showing Her Resemblance to Son
LeBron James' mother, Gloria James, shows off some street style by dazzling in denim jacket paired with a long yellow skirt showing her resemblance to her son.
Gloria James and her NBA star son LeBron James have always had a close bond and unique friendship that remains unshaken to date.
She raised him as a single parent, and now that he is married with kids and has a successful career, their relationship has waxed stronger and deeper.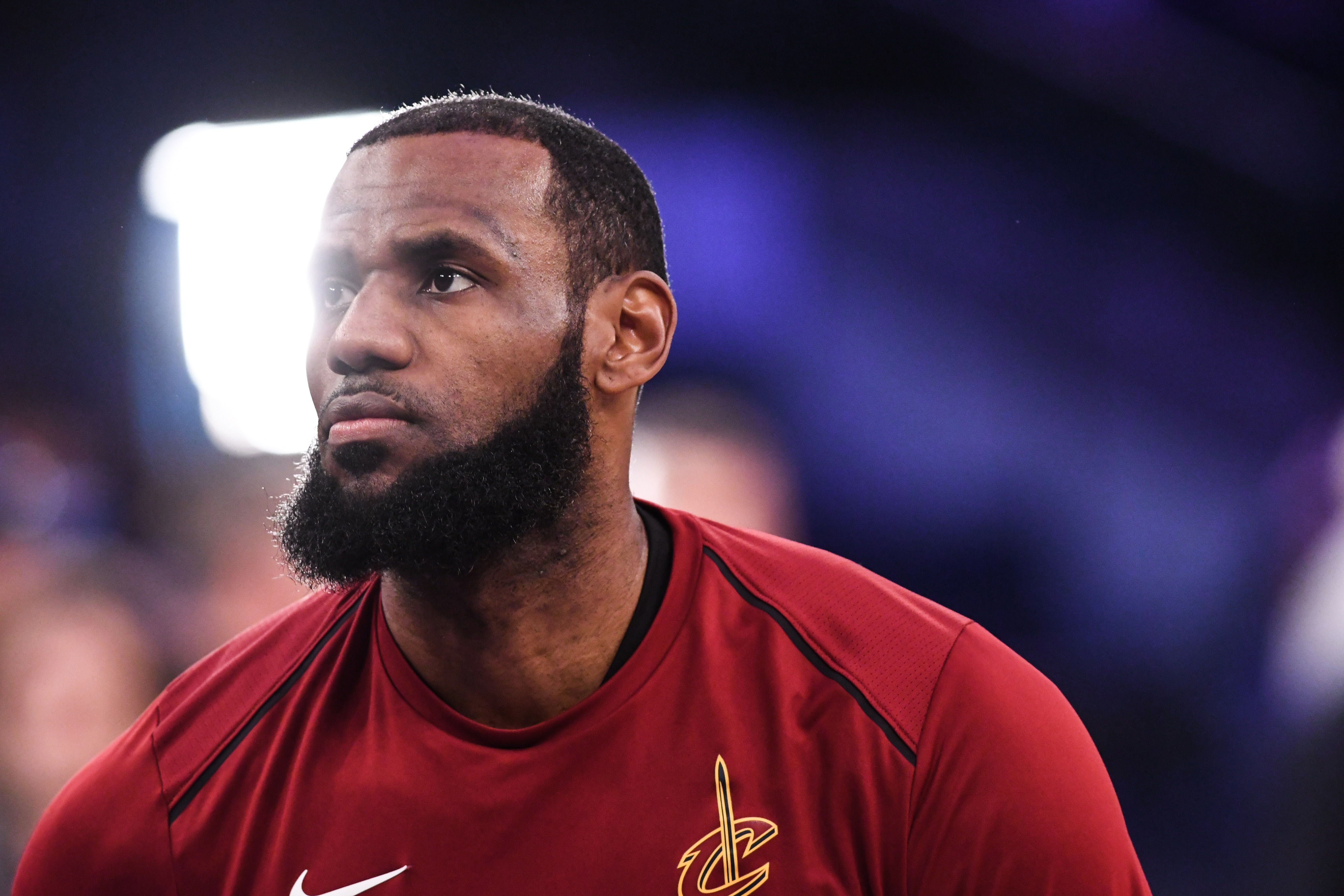 Gloria continues to make inputs in her son's life and career. In a recent post, she was engaged with celebrating with the graduating students of the "I Promise School," an institution set up by LeBron. 
For the event, the mother of one looked stunning, rocking a street style—denim jacket on a white top and a flowing skirt designed with a slight slit.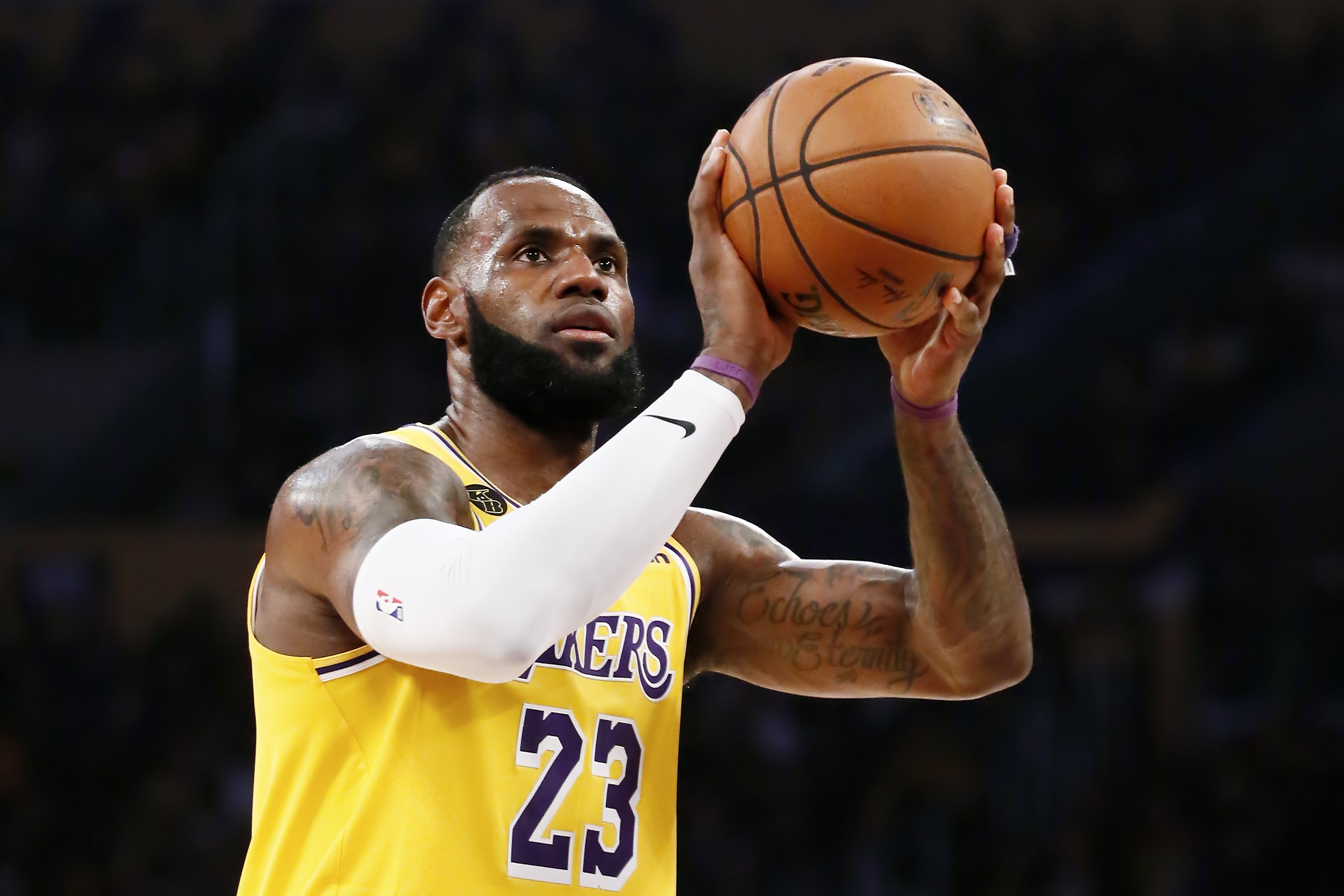 Gloria, who had minimal makeup on, accessorized the outstanding look with small earring hoops and added infectious smiles while posing with a few students, making it easy for fans to see how much she looks like her son. The title that followed the uploads read:
"Yesterday, I joined @ipromiseschool in celebrating the graduating class of 2021."
I Promise School was established by the NBA champion in 2018 in his hometown Akron, Ohio, with the hopes of giving opportunities to at-risk youths to map out a better future for themselves.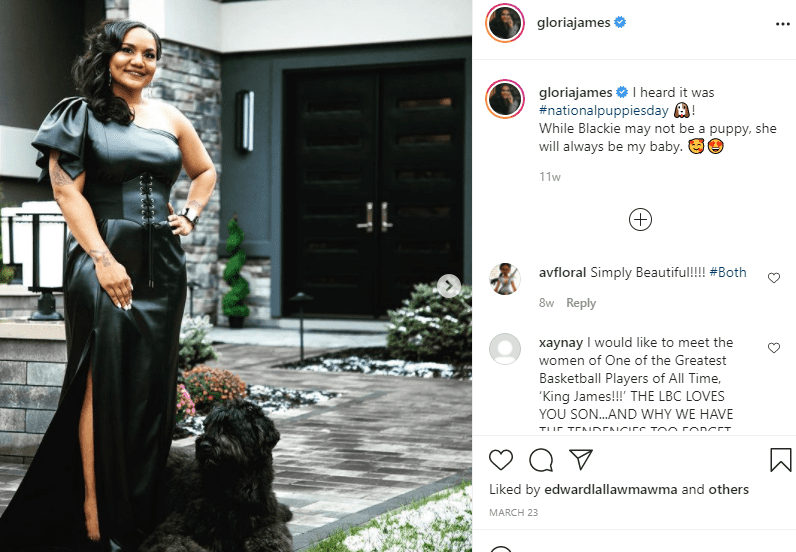 After the creation of the school in Akron, the four-time MVP has made a few commitments like partnering with Kent State University to provide tuition-free, and a year of room and board for free for the qualified student who chooses to study there.
In 2020, after LeBron won his fourth NBA championship, the athlete contacted his mother, showered her with praise.
In this same town, the athlete pushed for better housing schemes for the students and families by renovating the historic apartment buildings.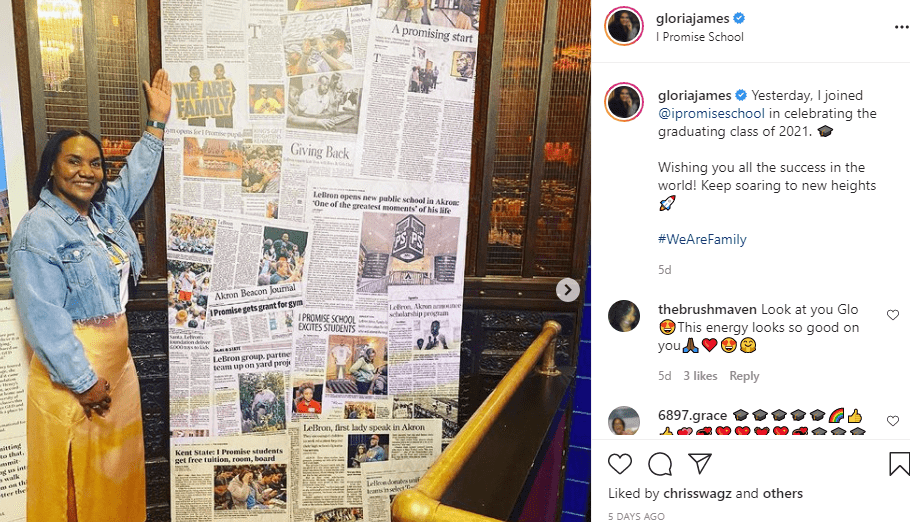 Akron was not only LeBron's birthplace but where he grew up. His mother gave birth to him at age 16, had very few privileges, but the duo made a way out through their faith in God and determination to make a difference.
The basketball icon often credits his mother for making him a success and has admitted that Gloria created a blueprint for him to manifest greatness.
These lessons were never forgotten or trampled upon; what is even more intriguing is that Gloria is consistently showing support now that he is older and very much successful.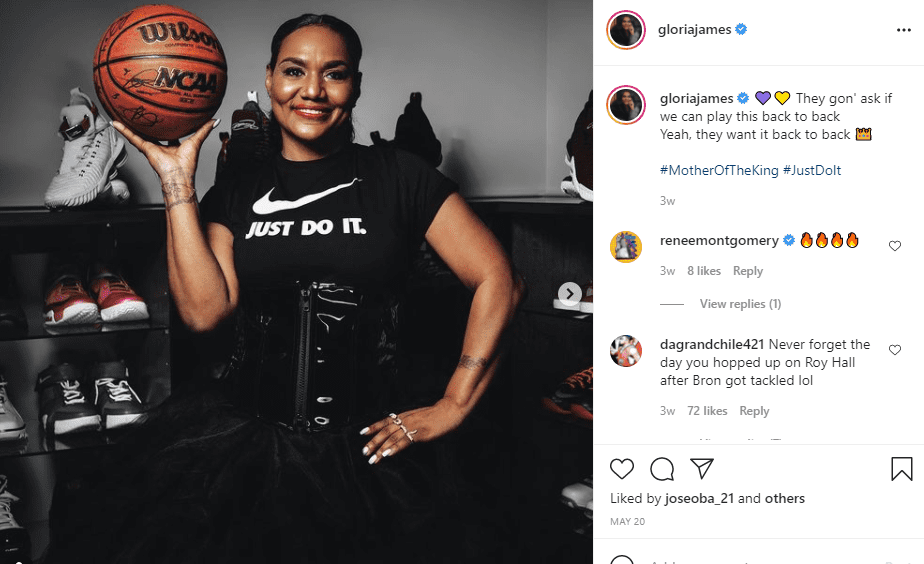 In 2020, after LeBron won his fourth NBA championship, the athlete contacted his mother, showered her with praises for being an inspiration, and confidently promised to continue to make her proud. 
Apart from the genuine and admirable relationship he shares with Gloria, one undeniable fact is that both mother and son not only share similar traits but are each other's doppelganger!