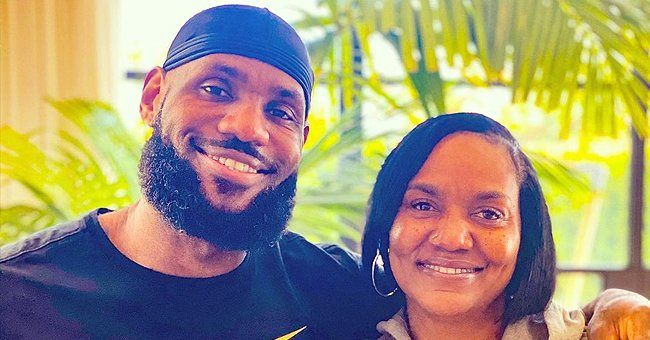 instagram.com/gloriajames
LeBron James & Mom Gloria Look Cute Smiling in a Photo Together — Fans Say They Look like Twins
Fans couldn't get over how much LeBron James and his mom, Gloria, resemble each other in a recent image shared on Instagram. Many are claiming the duo could pass as twins.
Basketball star LeBron James and his mom share a very close relationship. But that's not all; they also share a close resemblance. This fact is evident in a new post shared by Gloria on her Instagram page.
Yesterday, Gloria took to her Instagram page to share an image of herself and her son with her over 48 thousand fans. In the image, the mother and son shared a warm embrace with James's arms resting on his mom's shoulders.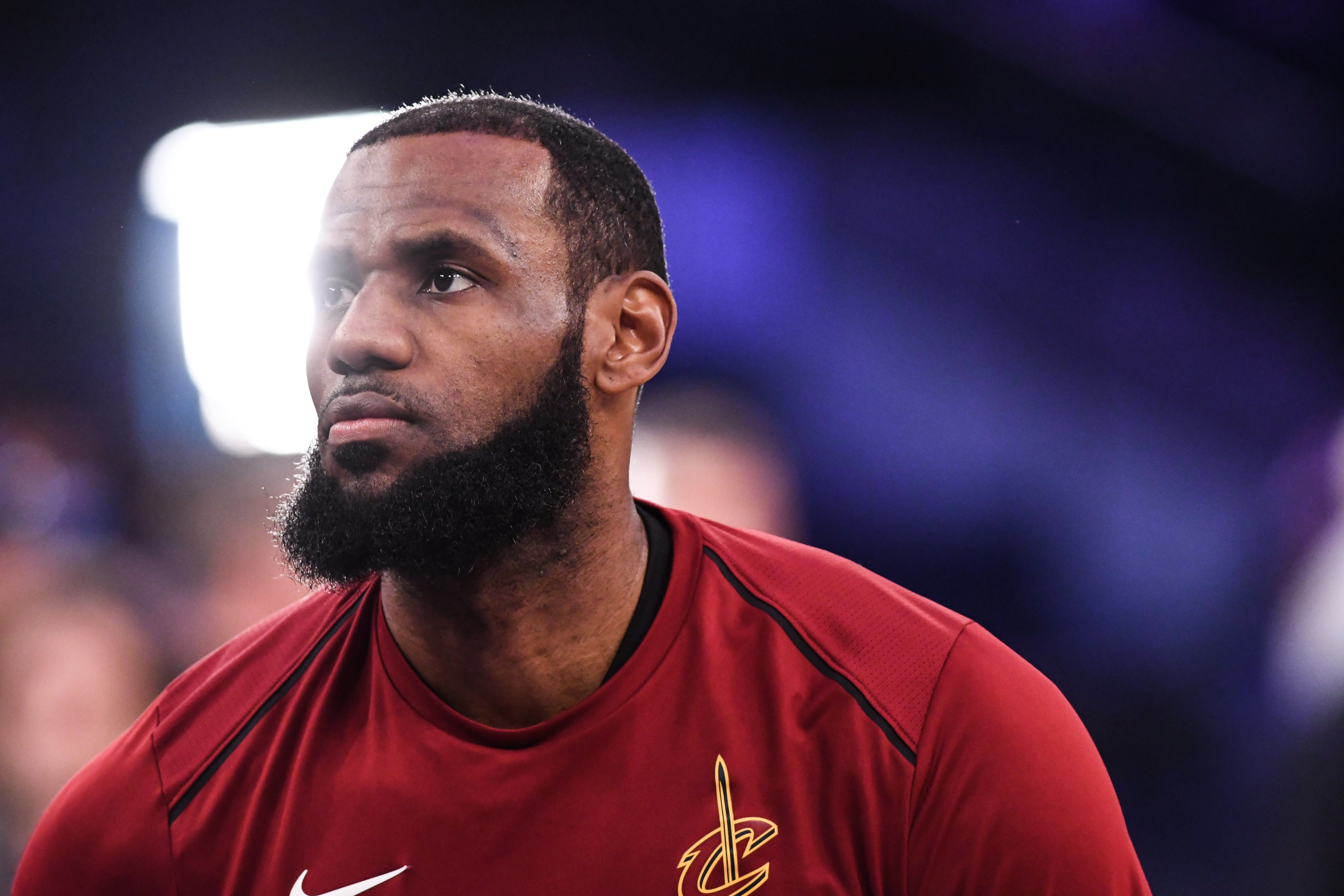 LeBron James warming up before a game at Madison Square Garden on April 9, 2018 in N.Y City. | Photo: Getty Images
James was dressed in a black Nike shirt while his mom had on a hoodie. The two had huge smiles on their respective faces, making it hard to miss how much they resemble each other.
Gloria's fans did not miss the resemblance, and most of them took to the comment section to gush about the mother and child. Most fans commented with "twins."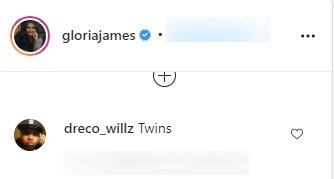 A fan's comment about Gloria James's Instagram post | Photo: Instagram/gloriajames
James and Gloria are not strangers to showing themselves off on each other's Instagram pages. About seven weeks ago, Gloria celebrated another milestone in her life; it was her birthday.
James took to his page to celebrate his mom. The basketball star shared two gorgeous images of them during a photoshoot—the duo dressed in an all-black ensemble.
Still, James has claimed that a lot is not known about his childhood.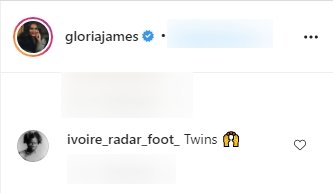 A fan's comment about Gloria James's Instagram post | Photo: Instagram/gloriajames
As usual, they wore adorable smiles on their faces. In the caption of the post, James celebrated his mom. He also professed his love for her and thanked her for being such an inspiration to him. He wrote:
"So proud of you!!! Keep going to heights you may not believe you could reach! Your son continues to be inspired by you! "
Gloria has always been an integral part of her son's life, one that continues to support him and love him through all his trials. James knows this and makes sure to celebrate her at any chance he gets.
One of those times was when James won his fourth NBA championship last year. After the victory, James facetimed Gloria to thank her for inspiring him and to tell her how much he loves her.
During his call, James told his mom he wouldn't be who he is today without her. He also told her how much strength she possesses, birthing him at only 16 years and going through so much to raise him.
He concluded by telling her that he hopes he keeps making her proud. From the looks of things, all James has done so far is make his mother proud.
James was born on December 30, 1984, in Akron, Ohio, and at a very young age, it was obvious that he had an affinity for basketball, and he was good at it.
Since then, he has honed his skills, and he is one of the greatest basketball players ever. He has since come a long way from being that young boy in Ohio with a dream to being a superstar basketballer.
Still, James has claimed that a lot is not known about his childhood. However, one thing that is known is that he wouldn't have done any of it without Gloria, and he wouldn't trade her for the world.
Please fill in your e-mail so we can share with you our top stories!