Us Weekly: Meghan & Harry's Son Archie Has No 'Jealousy Issues' with Sister Lilibet
Meghan Markle and Prince Harry have been fairing well following their baby girl's arrival. Updates show that their son Archie is adjusting quite well and has no 'jealousy issues' with his sister Lilibet. 
On June 6, 2021, Prince Harry and Meghan Markle let the world know that their second child, Lilibet Diana Mountbatten-Windsor, has arrived. Since then, the family has been filled with joy.
An insider made it known that the baby girl's big brother, Archie has adjusted well to the addition and has been in awe. Archie was described as a "kind and loving child."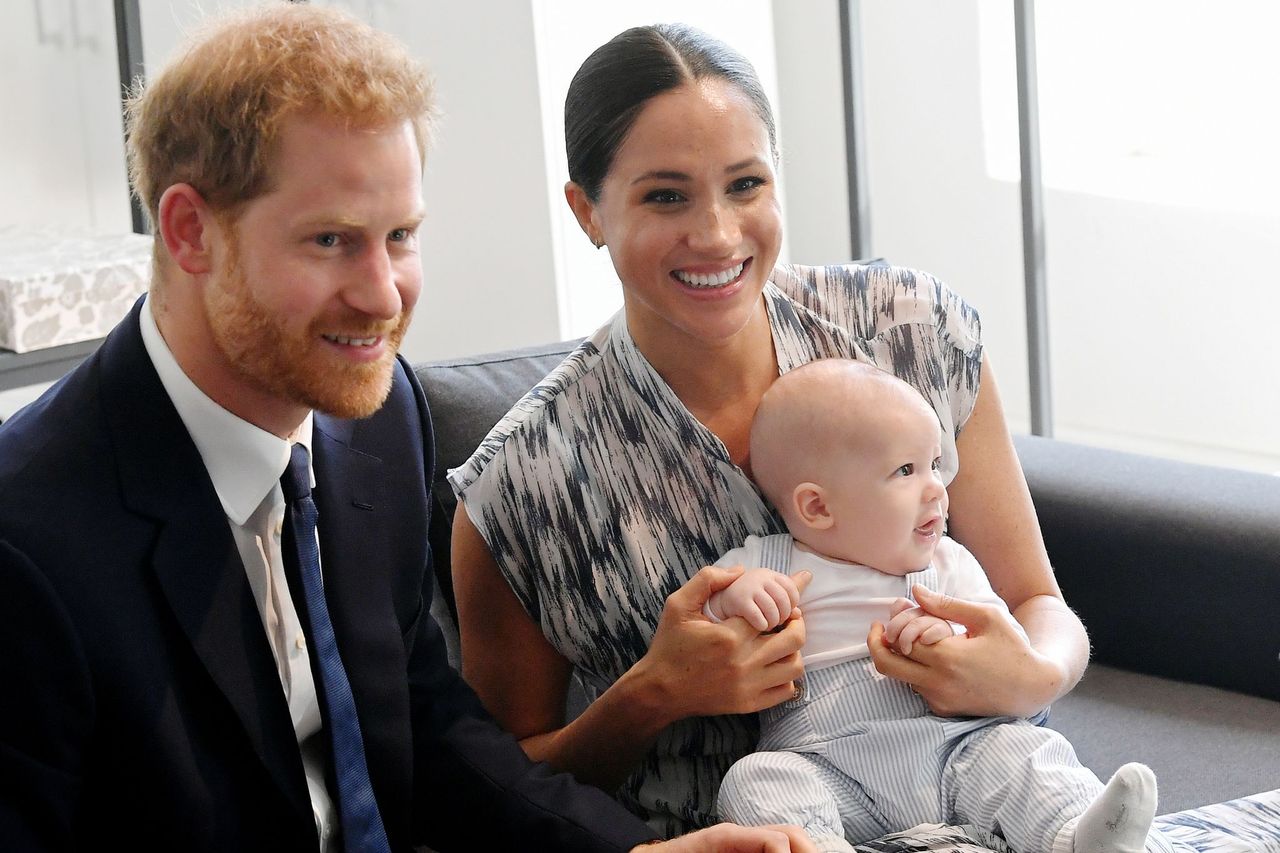 The source added that there were no jealousy issues when it comes to sharing his parents with the baby girl, adding that the family was already back at home in Montecito.
The informant noted that Archie was captivated by baby Lilibet as he adores and covers her with kisses and hugs. The two-year-old has also been able to carry her with the help of his parents.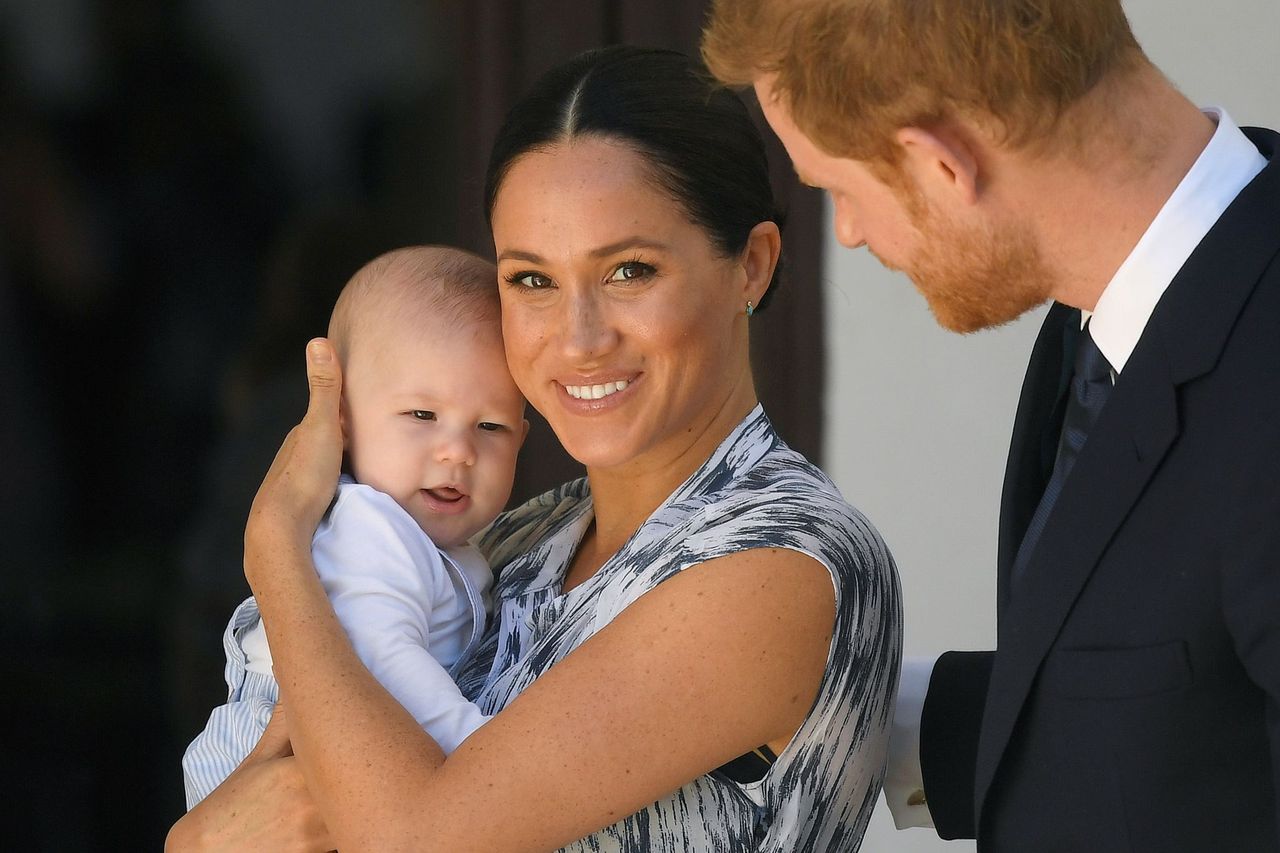 Markle and her spouse shared the news of their daughter's birth two days after she was born. The announcement was shared on the couple's Archwell website stating that Lilibet arrived on June 4 at 11:40 am.
Earlier this month, Markle had a lovely present for her spouse and their son.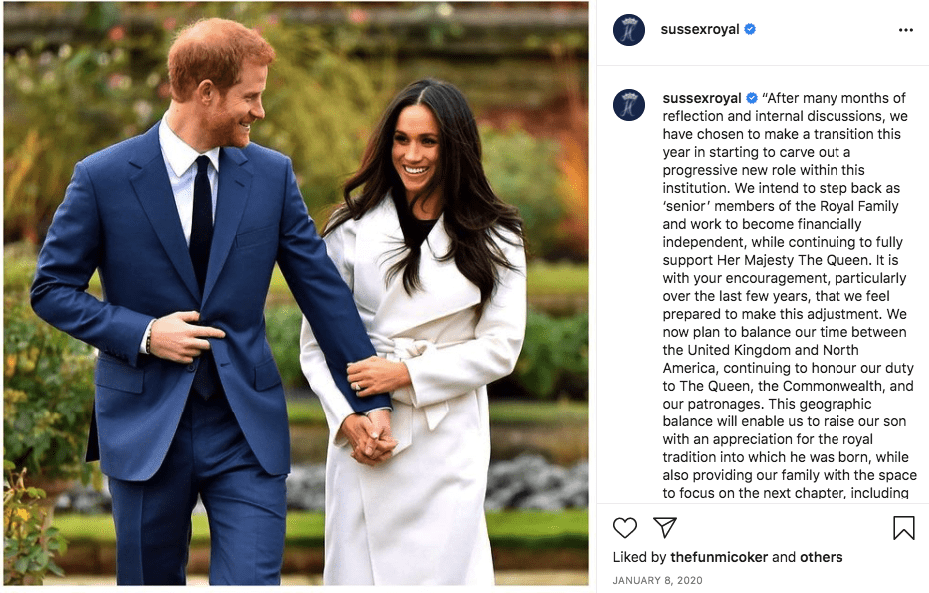 The infant was born at the Santa Barbara Cottage hospital in California. In another statement, Harry and Markle gushed over their daughter, noting that she was everything and more of what they imagined. 
Another insider relayed that when Lilibet was introduced to the Queen via Zoom, Archie was present, showing how much he loved his great grandmother.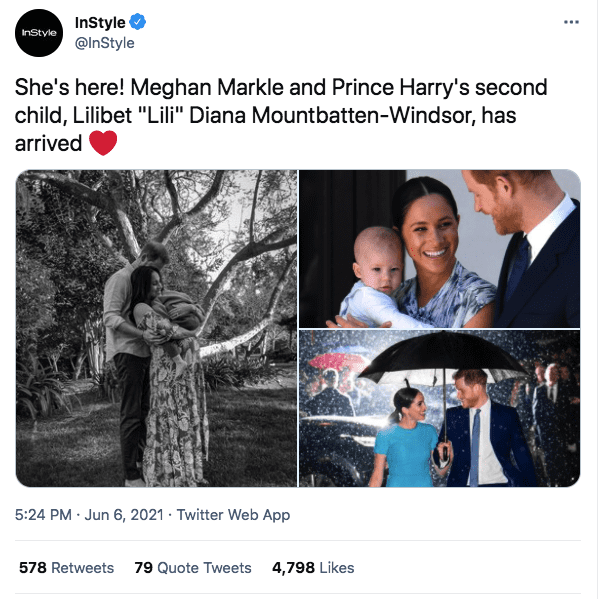 The individual added that the Duke and Duchess of Sussex do not want their son to feel left out, however they found out that they had nothing to be worried about because Archie was bonding well with his sister. 
Through the birth and baby care, Harry and Markle are not alone; her mom Doria Ragland has been around. Ragland arrived at Montecito a few months before the duchess welcomed her child.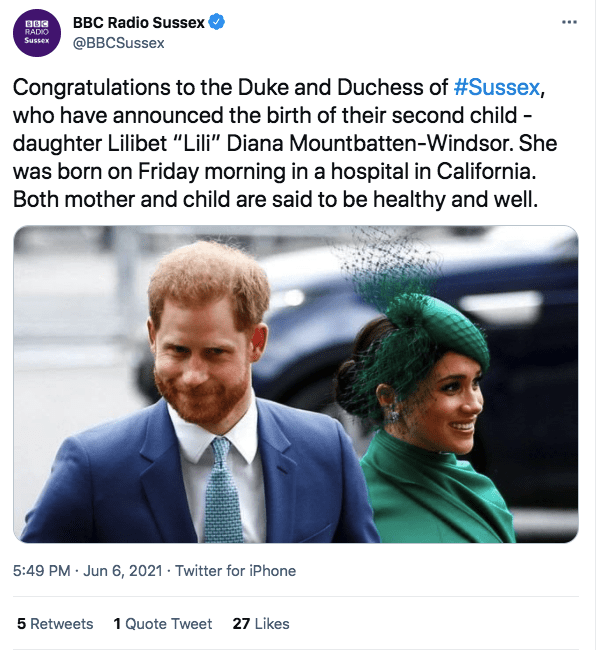 While Ragland has been busy tending to the new baby and taking care of her daughter, Harry has been handy in the kitchen, and Ragland has taught him how to make organic meals for his wife. 
While Archie was born in London, Lilibet was born in Santa Barbara, California, making her also an American citizen. However, little Lilibet is not the only royal member born in California.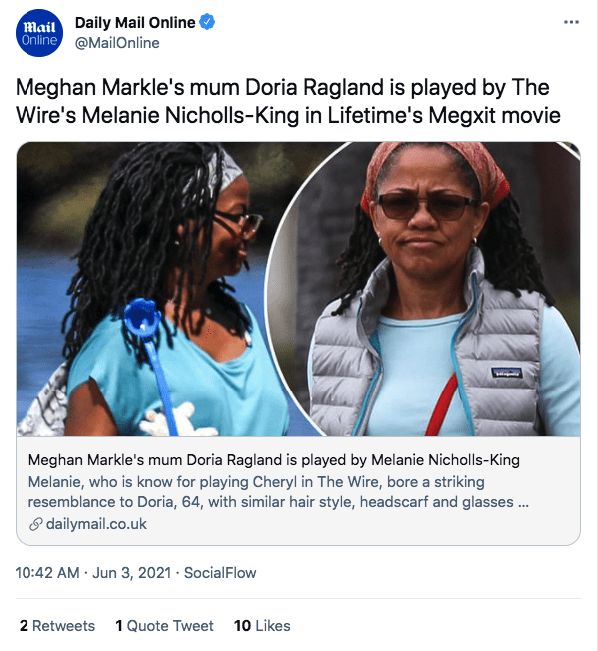 Harry's cousin, Lord Frederick, welcomed his daughter, Maud in Los Angeles, California. While Archie's birth was announced on the day he was born, Markle and Harry waited two days to announce Lilibet's birth. 
Earlier this month, Markle had a lovely present for her spouse and their son. She dedicated her children's book, "The Bench" to the pair and the joys of fatherhood.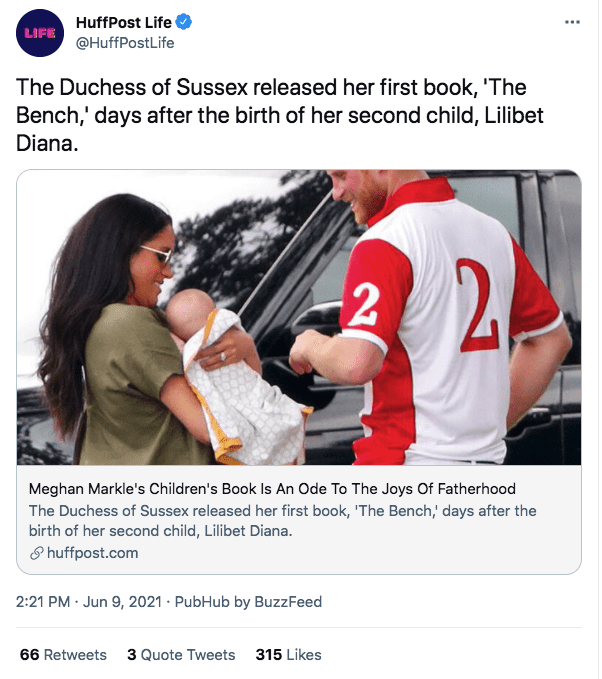 The book's description read, "for the man and the boy who make my heart go pump-pump." Markle revealed that "The Bench' was inspired by her spouse on Father's Day.