Halle Berry Rocks a Fur Coat in June While Posing in Chic Black and White Striped Sunglasses
Now that Summer is here, it is time for our most beloved celebrities to rock their summer outfit, and we are ready for it! Halle Berry led the pack with a beautiful picture in white and black striped sunglasses.
Halle Berry is ready for the summer and she is rocking a white and black fur coat and sunglasses. Halle has always stunned her fans with beautiful and fashionable photos on her Instagram that always have her fans asking for more. 
The 54-year old who looks nothing like her age has always put a lot of effort into her healthcare and fitness routine and it is no wonder at her age, she still rocks the body of a 20-year-old. She says exercise and a good diet have always been part of her.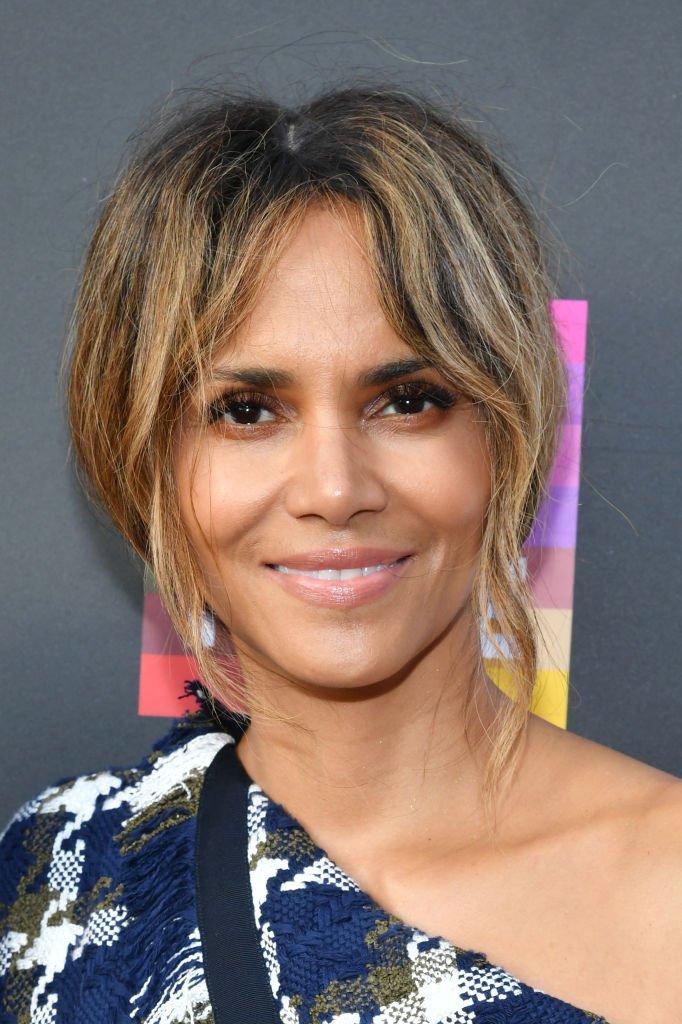 Berry has not always been this conscious about her health and she says her turning point came at the age of 19 when she was diagnosed with diabetes.  She says that in trying to manage the disease, she has learned to take care of her body.
She does martial arts, yoga, Has gotten into Pilates, and even lifts weights. Speaking to Harper's Bazaar in March, the actress said the only thing that changes in her fitness routine is when she is adding to her workout regimen. She continued to say;
"I've stayed in pretty good shape all these years, and I feel strong, and I can run around after my little kid."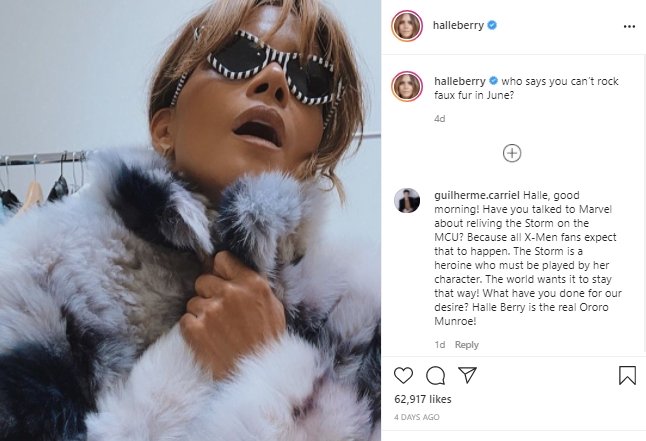 Speaking about Instagram, she says that the platform has liberated her. Before she joined, media houses would often take a story and run with it, not caring to check for its credibility, but being on there gives a tell her story herself.
Berry has been a very active user of Instagram and ensures her fans are always updated on her life, posting sexy pictures often. Just this June, she posted a photo laying on the sand in a bikini, enjoying a good time. 
[H]er feet covered in beautiful pointed toe heels.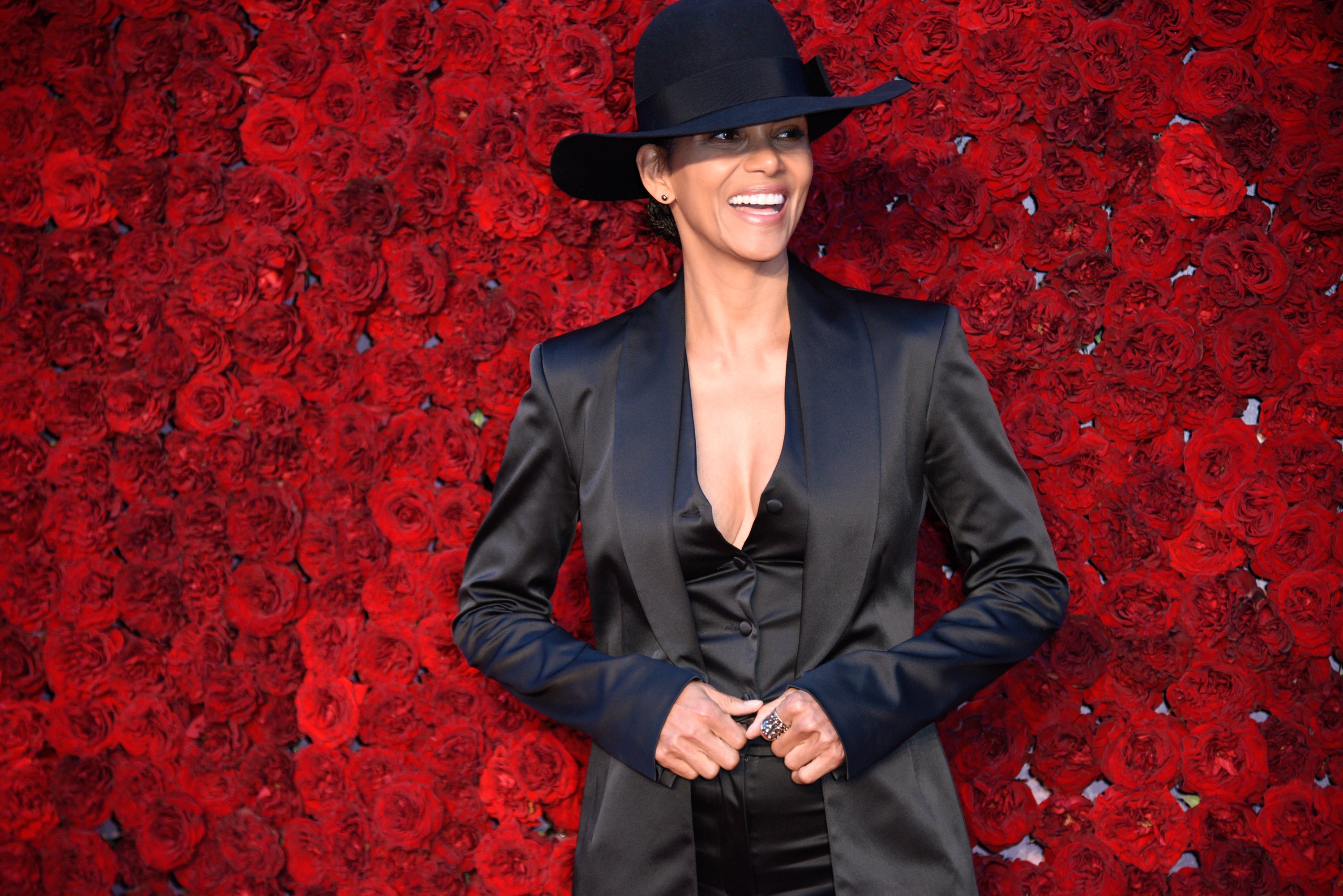 Instagram, as it is, will always have the positives and negatives, and one such downside is that people hide behind the devices to spread negativity, and Berry is no exception to the trolls. One such troll took to her Instagram to air out their malice.
Berry had posted a beautiful photo, sharing a cosy moment with her boyfriend, musician Van Hunt, when a follower on the comment section wrote that she thought the actress loved him more than he did her, Berry clapped back saying:
"Ummmm don't think so…not this time."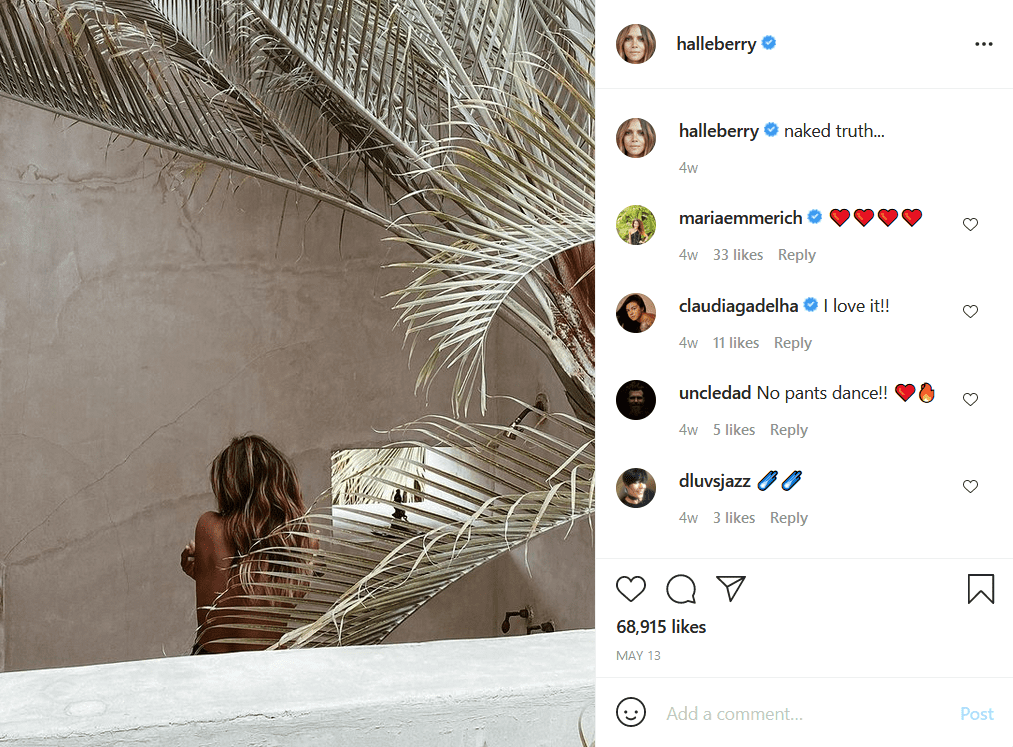 Despite the trolls, Berry continues to wow her fans with gorgeous photos of herself, and in a recent one, she posed in a bathtub, feet up, and her feet covered in beautiful pointed toe heels, with the caption, "you up?"
Her followers flooded her comment section with praises and compliments, telling her that her photo was absolutely stunning. Whenever a fan visits her Instagram, they never leave disappointed.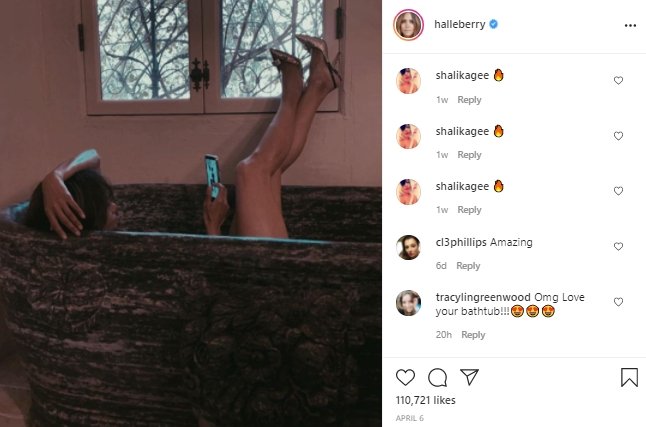 She looked absolutely gorgeous in yet another post where she rocked Miu Miu sunglasses, Dolce and Gabbana shoes and a beautiful Collini Milano gold trench coat. 
Whether you visit Berry's post looking for fashion, professional or personal inspiration, you will find it on Berry's Instagram. We cannot wait to see what she serves her followers this summer.