Louis Eisner Is Ashley Olsen's Boyfriend — Facts about Him and Their Very Private Relationship
Ashley Olsen and Louis Eisner have been dating for almost four years. They reportedly met through mutual high school friends and are passionate about art.
Born in July 1988, Ashley Olsen's boyfriend is an artist who had a natural exposure to arts through his mother, photographer and jewelry designer Lisa Eisner. 
Even when he was in high school, he ate lunch with his friend Nick Darmstaedter at Bergamot Station, a gallery complex in Santa Monica, California.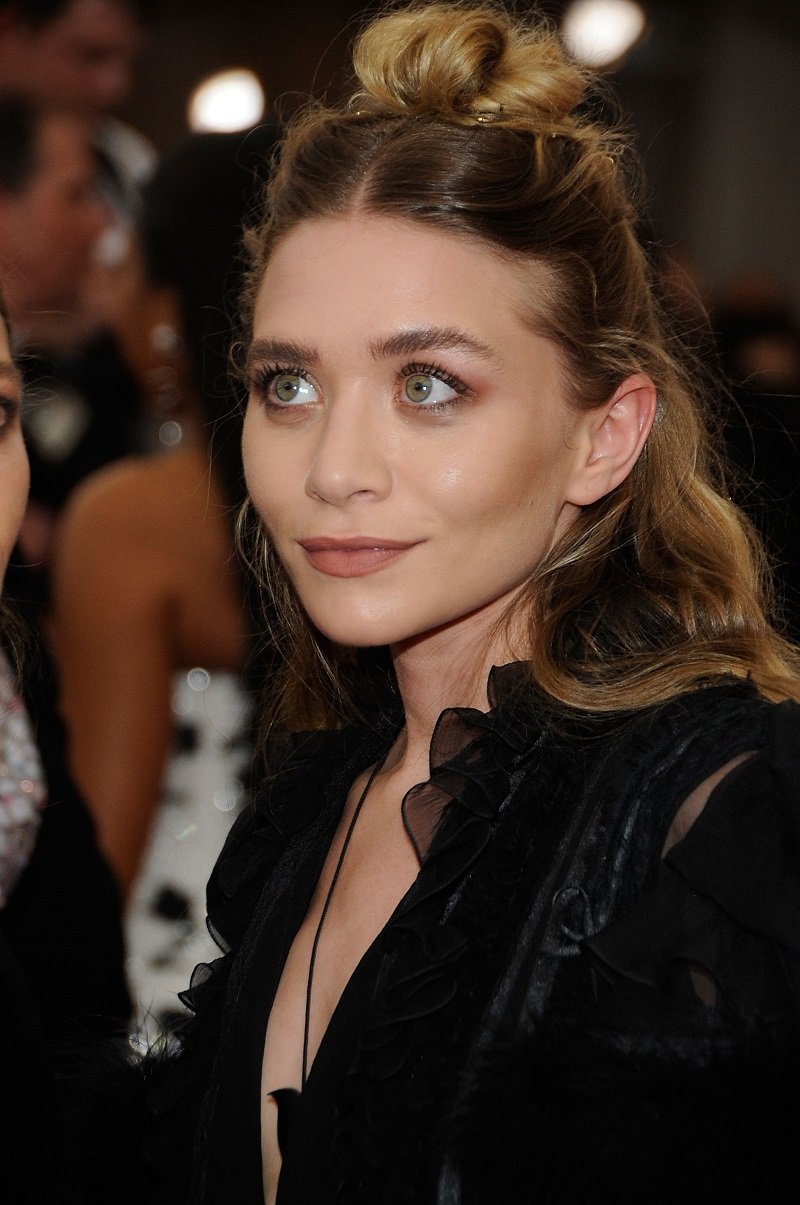 Eisner moved to New York in 2006, got an internship at Sotheby's – where he was introduced to the history of art – and then began studying Art History at Columbia University.
After earning his degree, he returned to Los Angeles and began curating, painting, and collaborating with the Still House Group, a collective of young artists.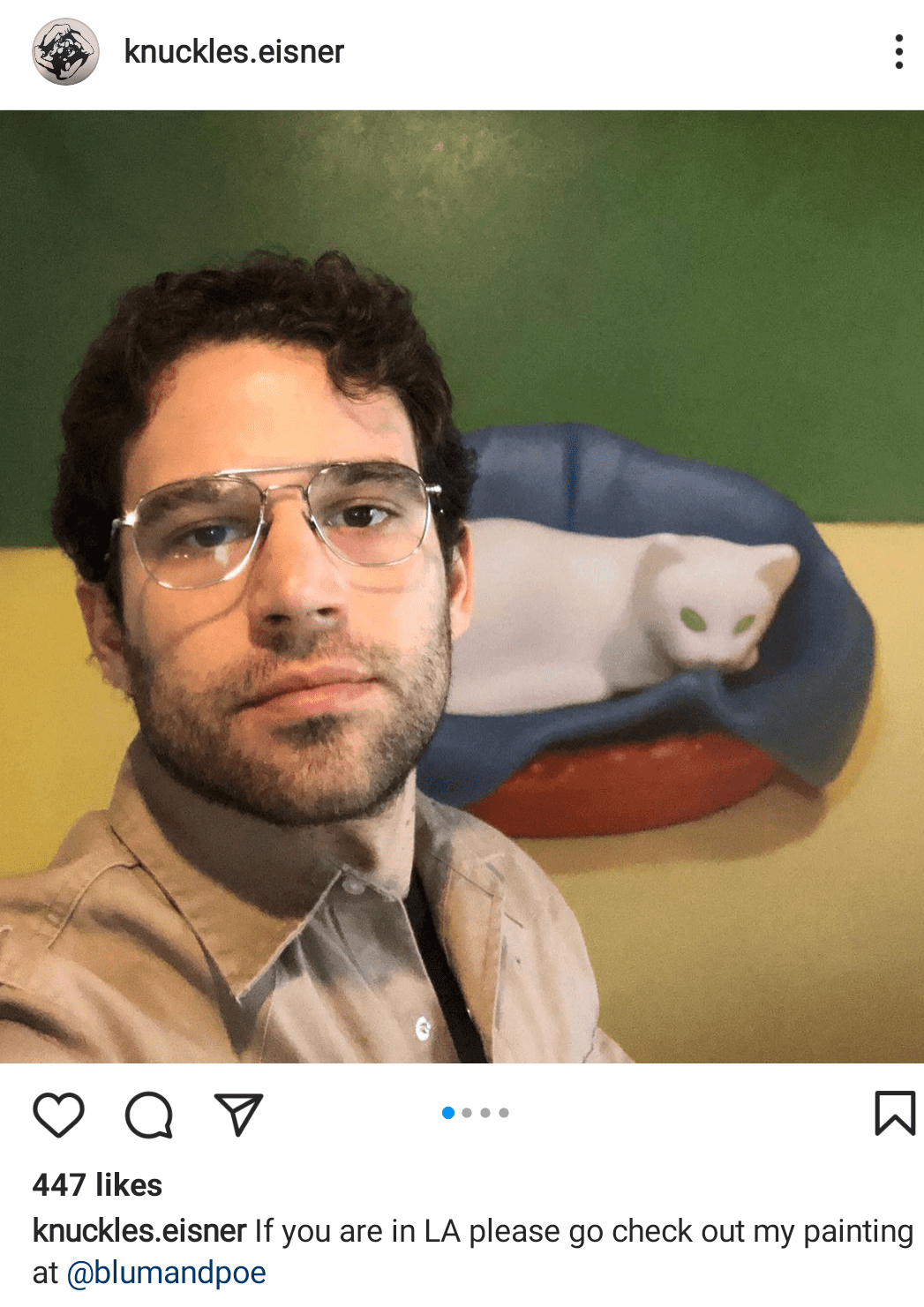 While the Olsen twins have kept most details of their personal lives away from the spotlight ever since walking away from Hollywood and becoming designers, Ashley and Louis have been spotted together a few times.
Their first photo together dates back to October 2017, when they attended the Hammer Museum's Gala in the Garden. Almost a year later, they were seen walking side by side in Los Angeles.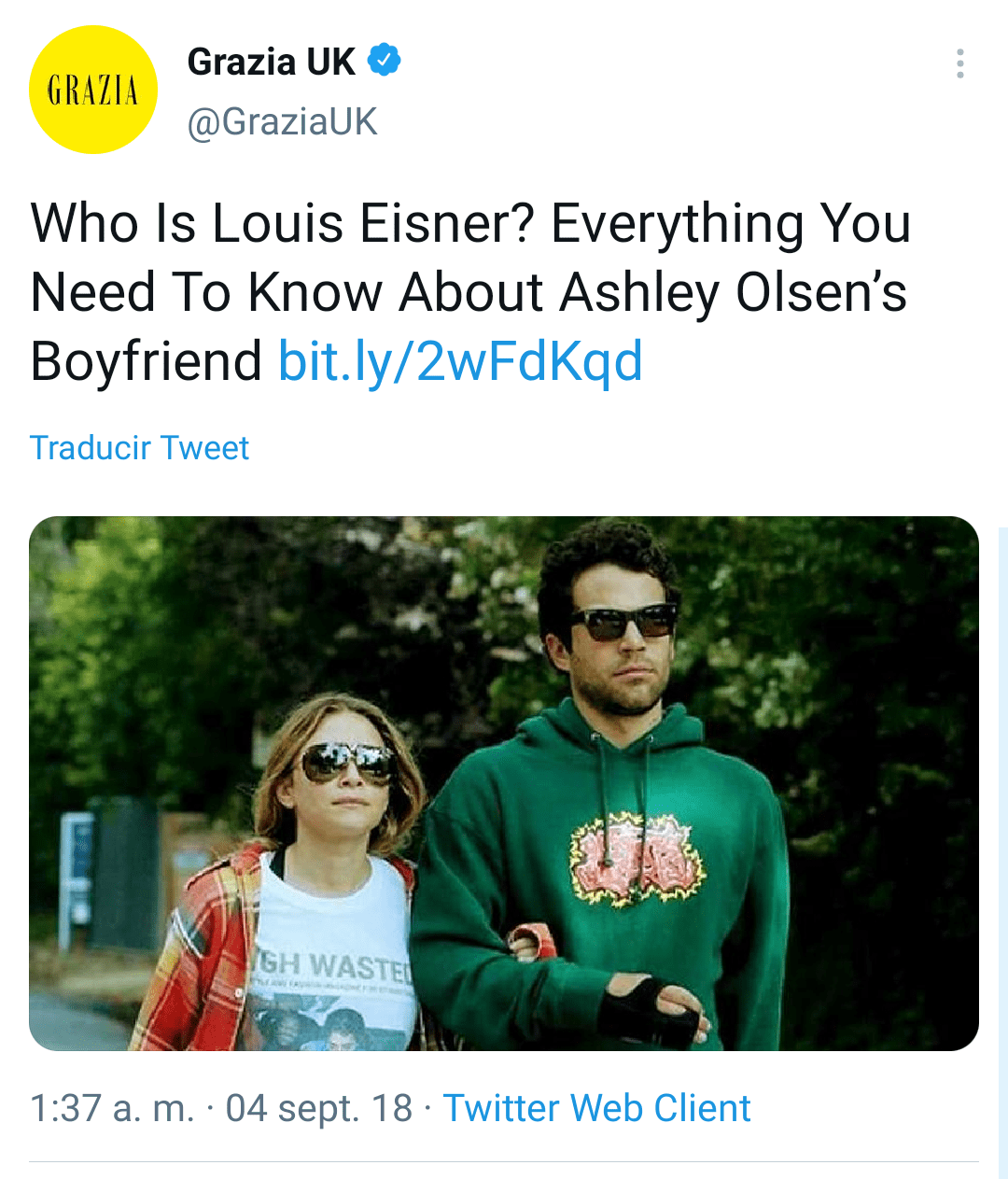 In November 2019, the Olsen twins went on a double date with their respective partners to a restaurant in New York City. Mary-Kate was with her then-husband Olivier Sarkozy, whom she divorced in January 2021. 
[Ashley Olsen] dated "Hangover" star Justin Bartha for three years.
So far, it is unclear if Louis Eisner and Ashley Olsen are engaged. The former actress was spotted with a ring on her ring finger in mid-2019, but it didn't really look like an engagement ring.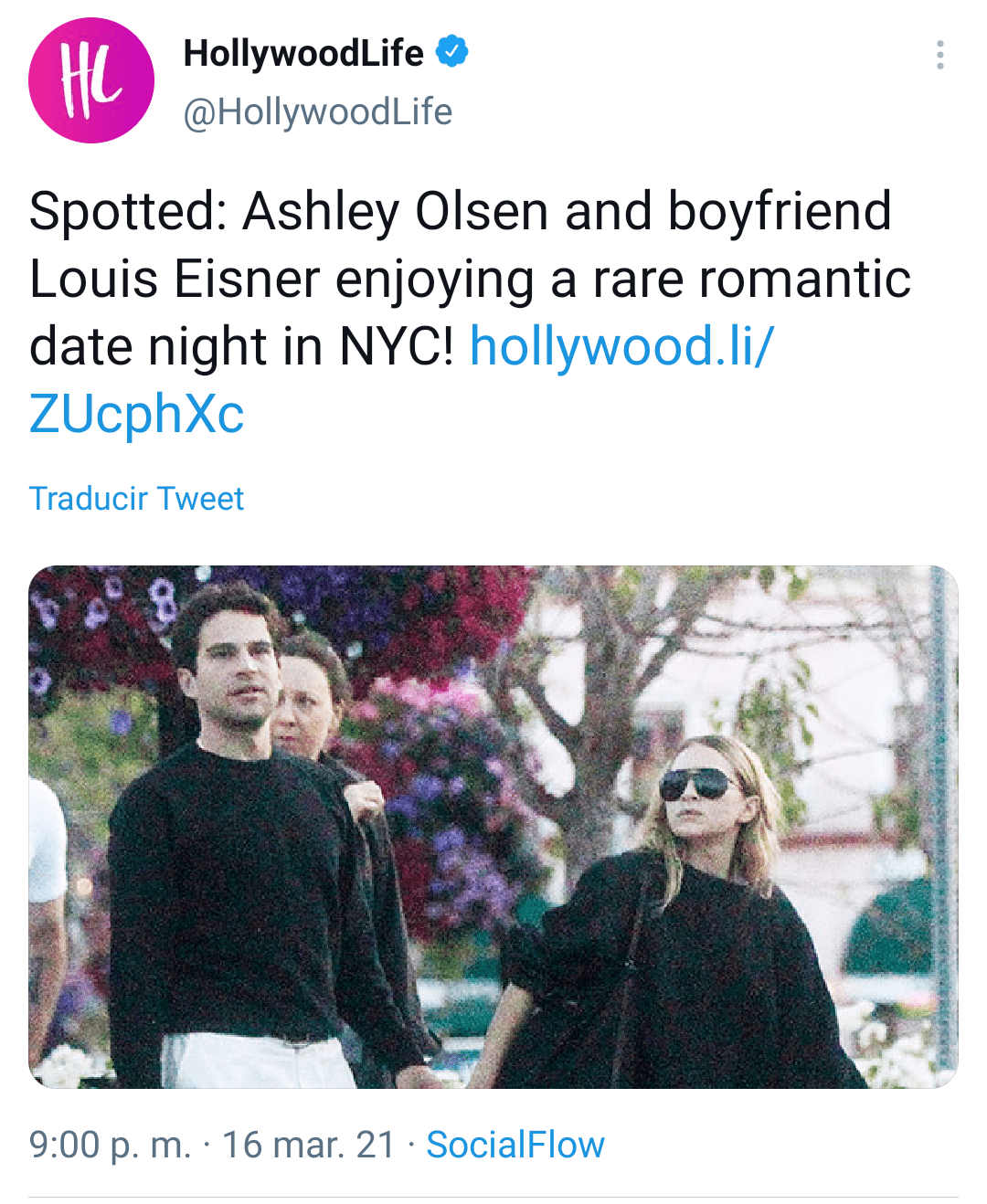 One thing is clear: the pandemic didn't damage their relationship. In March 2021, the couple was seen on a double date in New York City. This time, Mary-Kate was not present. 
Everything suggests that Ashley and Eisner love each other, but he's certainly not her first boyfriend. She dated former Columbia University quarterback Matt Kaplan in 2001. Three years later, they broke up.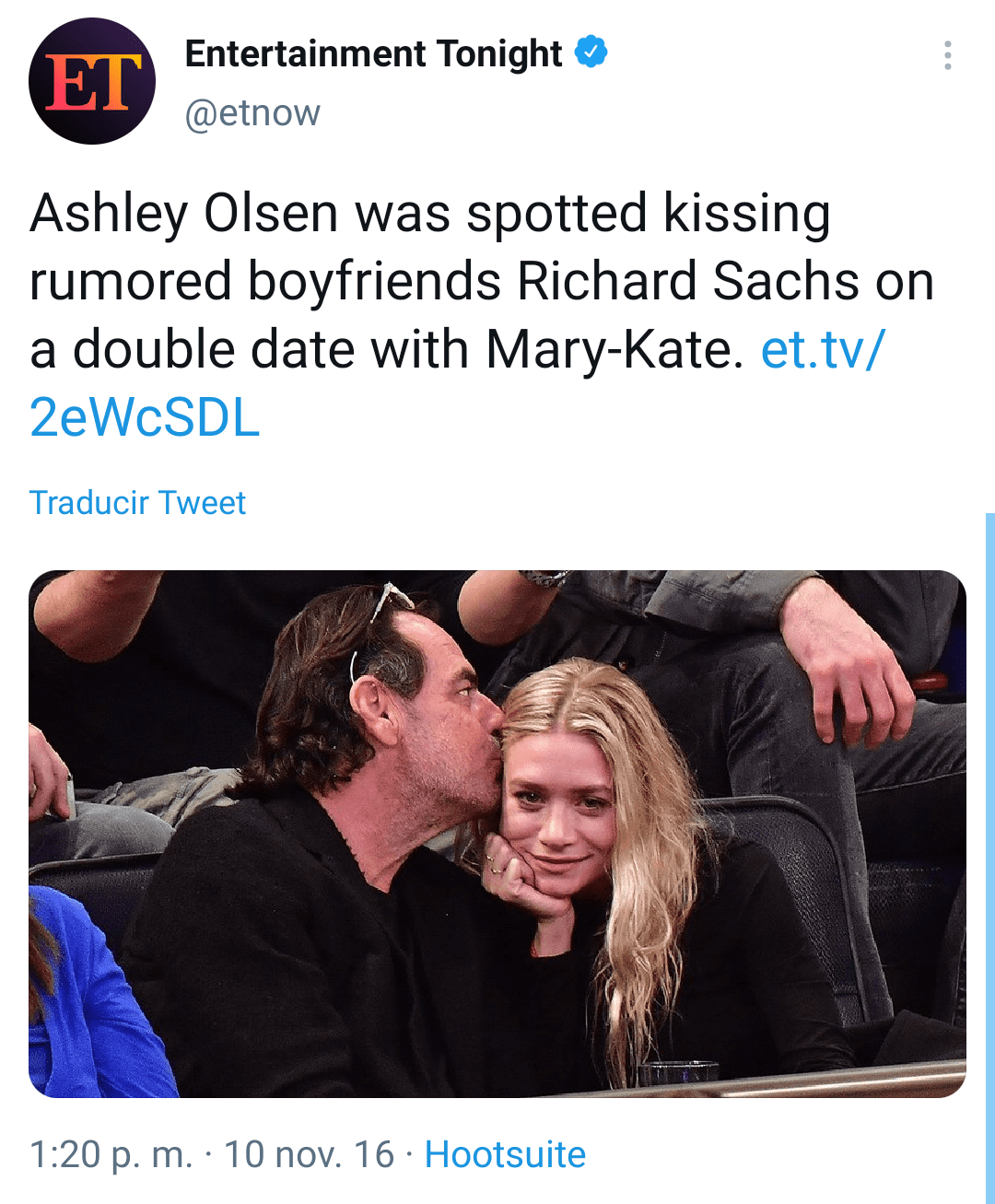 Ashley Olsen then met nightclub owner Scott Sartiano through her "Full House" co-star John Stamos, but they parted ways in less than a year.
Louis Eisner's girlfriend was reportedly romantically involved to actor and musician Jared Leto, dated "Hangover" star Justin Bartha for three years, and was in a relationship with financier Richard Sachs for less than a year.