Marie Osmond Shows off Her Long & Slim Legs in Skinny Jeans after 50-Pound Weight Loss
Singer Marie Osmond managed to maintain her 120 lb weight since 2007. Check out the newest photo she shared of her figure and how she maintained her weight all these years. 
Marie Osmond took to Instagram this week and shared a photo of her showing off her long and slim legs in a pair of skinny jeans. She explained how she achieved her fabulous figure in the caption.
In the photo, Osmond posed in a pair of blue skinny jeans and a low-cut orange T-shirt under a camo jacket. She styled the casual look with a brown belt and white sneakers.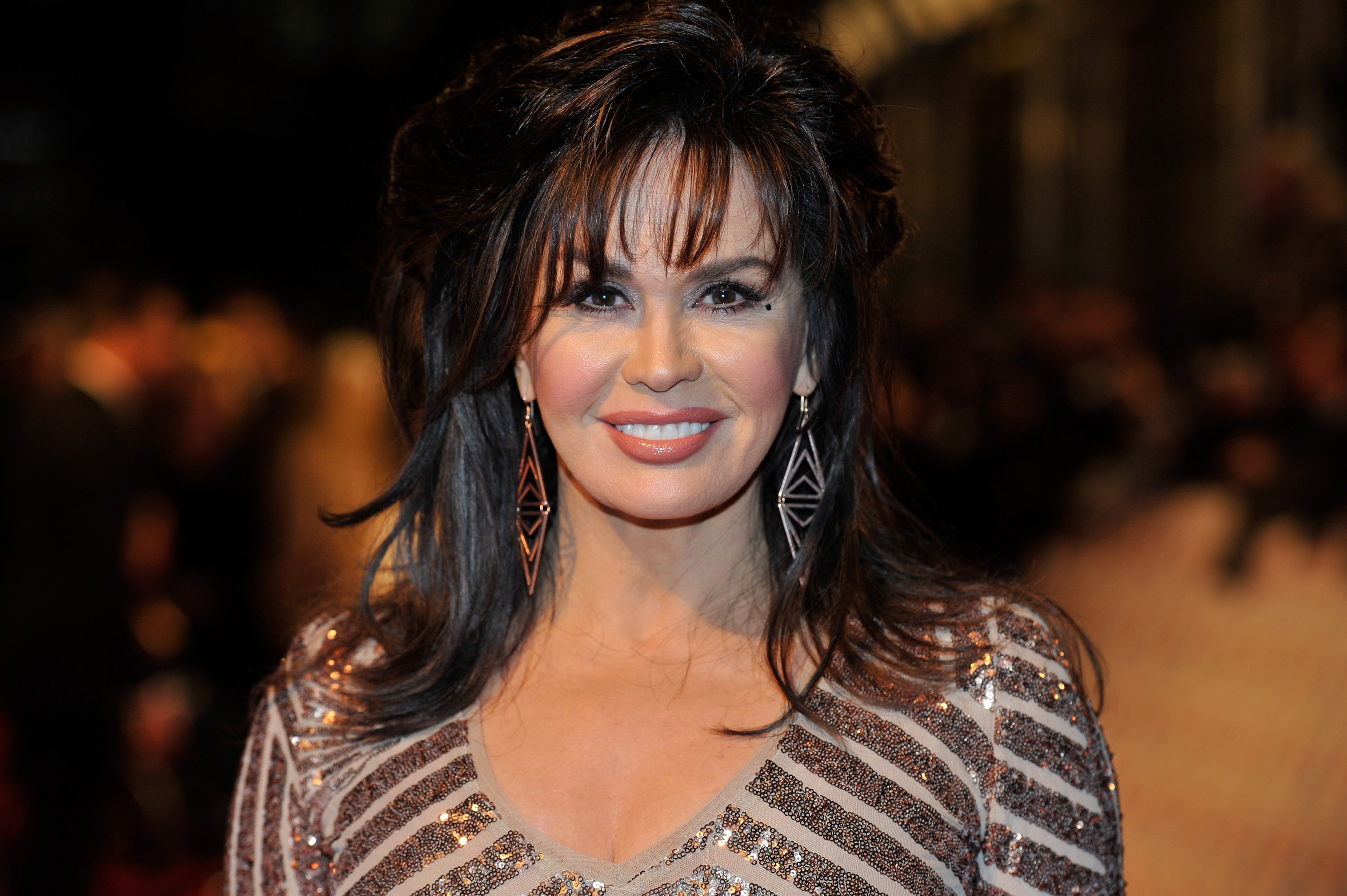 The singer wrote that she loved the warmer months, although there was a time when she was nervous to enjoy hikes or walk out in nature because she was carrying a bit more weight. 
Her Instagram post was a paid promotion for Nutrisystem, for who she has been an ambassador for over 10 years. Osmond credited the company for her weight loss as she wrote:
"Thanks to @nutrisystem, I lost 50 lbs and have the energy to get outside and enjoy the sunshine and fresh air!"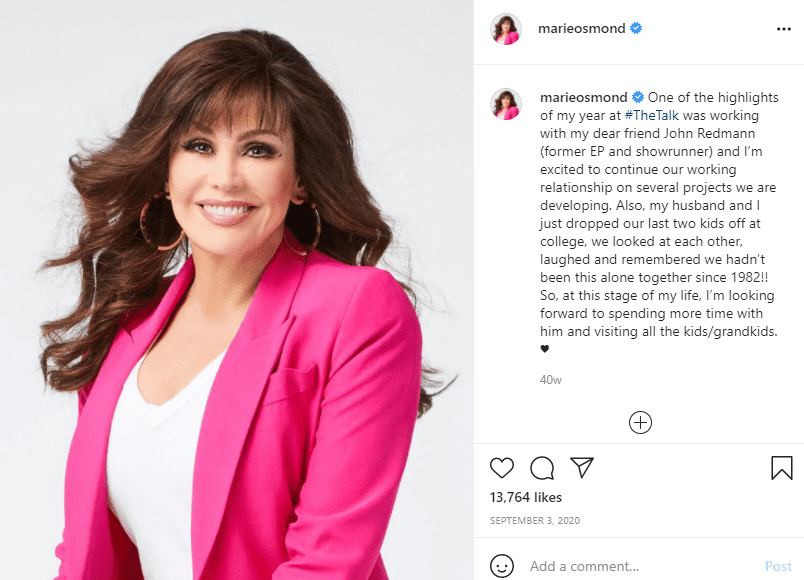 Osmond, who left the "The Talk" in September, originally lost 50 lbs when she performed on "Dancing With The Stars" in 2007. She fainted during filming, and her children urged her to lose weight for her health. 
Of course, the dancing show is known for having grueling practices, some lasting up to 12 hours, so it took a toll on Osmond. After she fainted, her eight children were worried that her extra weight might harm her. 
She explained that Nutrisystem allows her to find great alternatives for her favorites, such as pizza and pasta.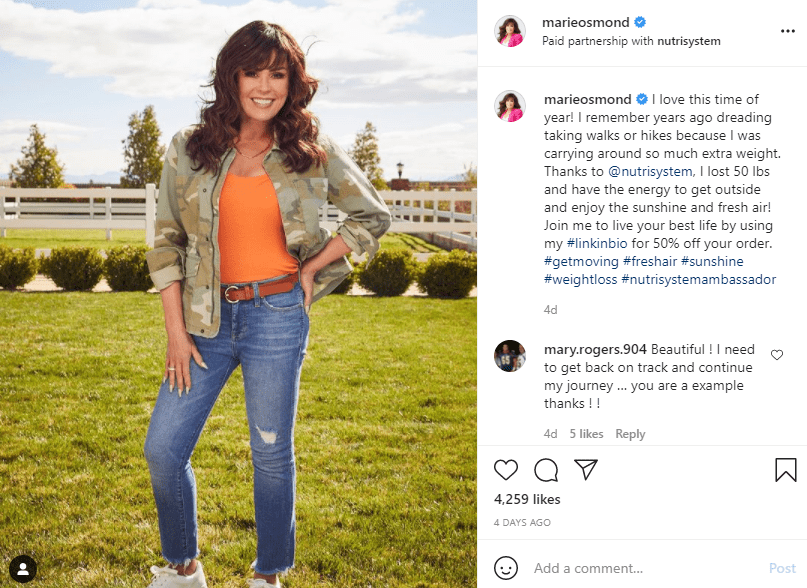 She explained during an interview that it was tough having to provide for her family. However, because her children cautioned her about her weight and its effects on her health, she took it seriously.
While on "DWTS," she lost 20 pounds, and she then joined Nutrisystem and lost a further 30 pounds. Throughout the years, she had maintained her weight except she did admit she put on a couple of pounds during the first few months of the COVID-19 pandemic:
"Yes I got the COVID 5 where I gained five pounds, but I got it off in two weeks."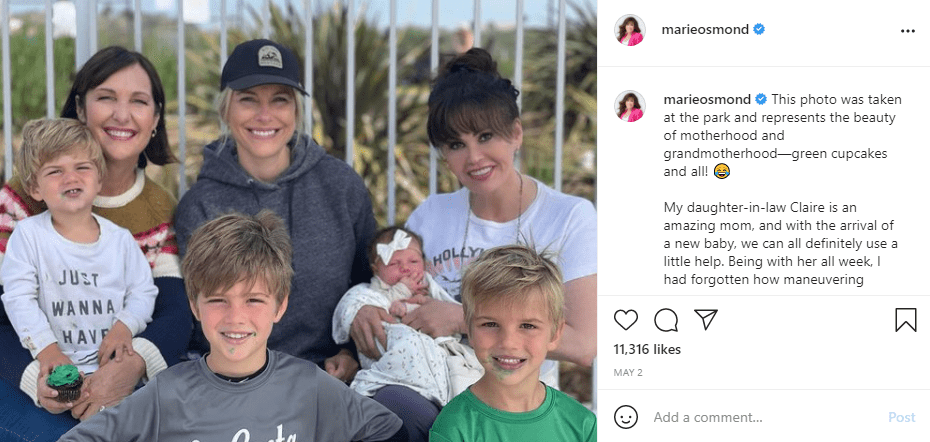 However, she explained she called her contact at Nutrisystem who helped her create a plan to lose the extra weight. The entertainment icon swears by portion control and exercise for maintaining her goal weight. 
She explained that instead of three larger meals, she has six small meals throughout the day. As a result,  she has breakfast, lunch, and dinner but enjoys a snack between her meals and one after dinner.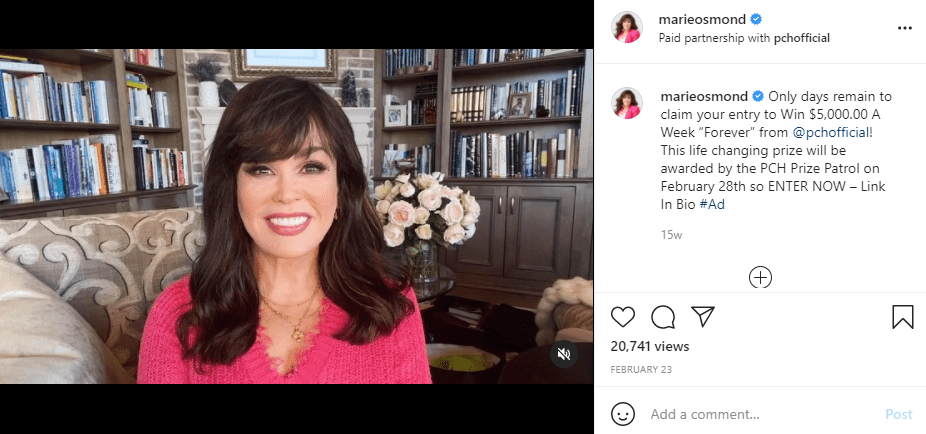 Although the star does not believe in diets, Osmond explained that Nutrisystem allows her to find great alternatives for her favorites, such as pizza and pasta. She admitted diets do not work out if they are limiting.
Although her lifestyle is important to maintaining her goal weight, she explained to Closer Weekly that she does not want to stress over her weight by going on a diet because it would not work out in the long run.