2 Boys Were Left without Their 23-Year-Old Mother and 5-Month-Old Brother after a Car Accident
Two young boys from California lost their mother and young brother following a tragic and violent car accident on June 6, 2021. 
A family from California experienced a tragedy on Sunday, June 6, 2021, as two boys lost their mother and younger brother following a violent and tragic car accident. 
Jasmine Amesquita, 23 years old, and her son,  Ragnar Segovia, were killed in a car crash in Apple Valley. The accident happened in the area of Deep Creek Road and Poppy Road.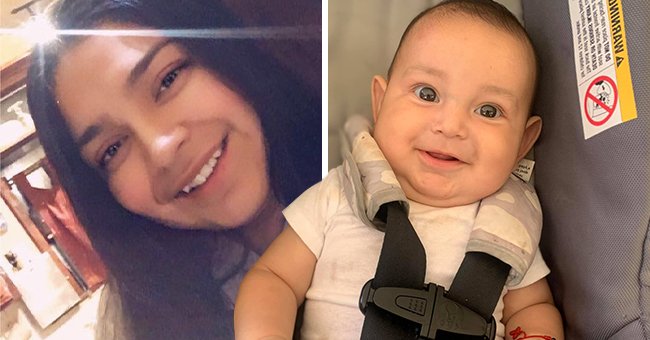 According to the San Bernardino County Sheriff's Department's coroner press release, Amesquita and her son were passengers in a Toyota Corolla, which was involved in a two-vehicle crash with a Ford Crown Victoria. 
In a written report about the accident, the California Highway Patrol stated the Toyota was driving southbound on Deep Creek Road when it veered into the road's northbound lane and hit the Ford.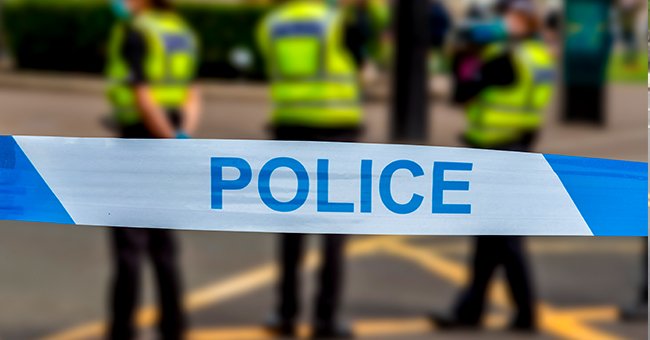 There were four other passengers in the Toyota, including the driver, a 24-year-old male, a 4-year-old boy, and two 2-year-old boys. The driver experienced major injuries and was airlifted to Loma Linda Medical Center.
The driver of the other vehicle, a 49-year-old woman, sustained minor injuries and was also treated at Loma Linda Medical Center. It is unclear whether small children were hurt during the accident. 
A tragedy also hit a family from Illinois while they were on vacation in the Gulf of Mexico.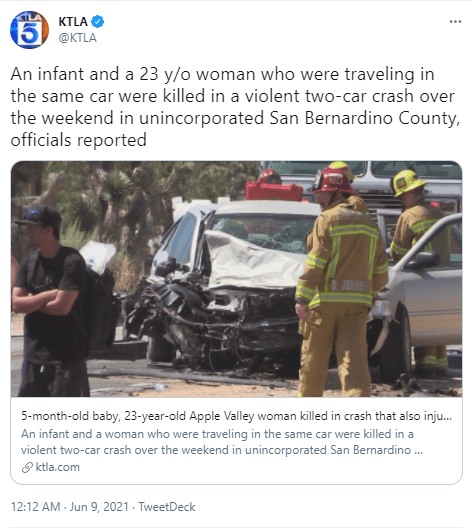 Amesquita leaves behind her two other children, Christian, 4, and Logan, 3. This is the second tragic accident to happen to the family this year, as the children's father, Christian Segovia, passed away earlier this year.
The family has set up a GoFundMe to cover the costs of the funerals. The page explained that the family was going through a hard time as the children's father passed away two months prior.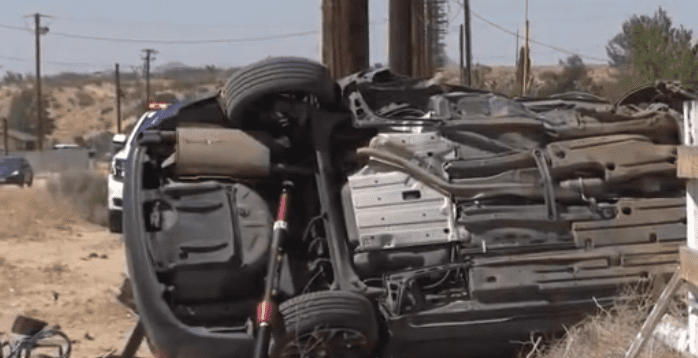 Investigations as to why the car veered are still underway. According to the coroner's press release, the California Highway Patrol is investigating the collision and the circumstances that led to the accident. 
Another family also experienced a tragedy while they were on vacation in the Gulf of Mexico. In March, a father-of-three passed away while trying to save children from drowning from harsh rip currents.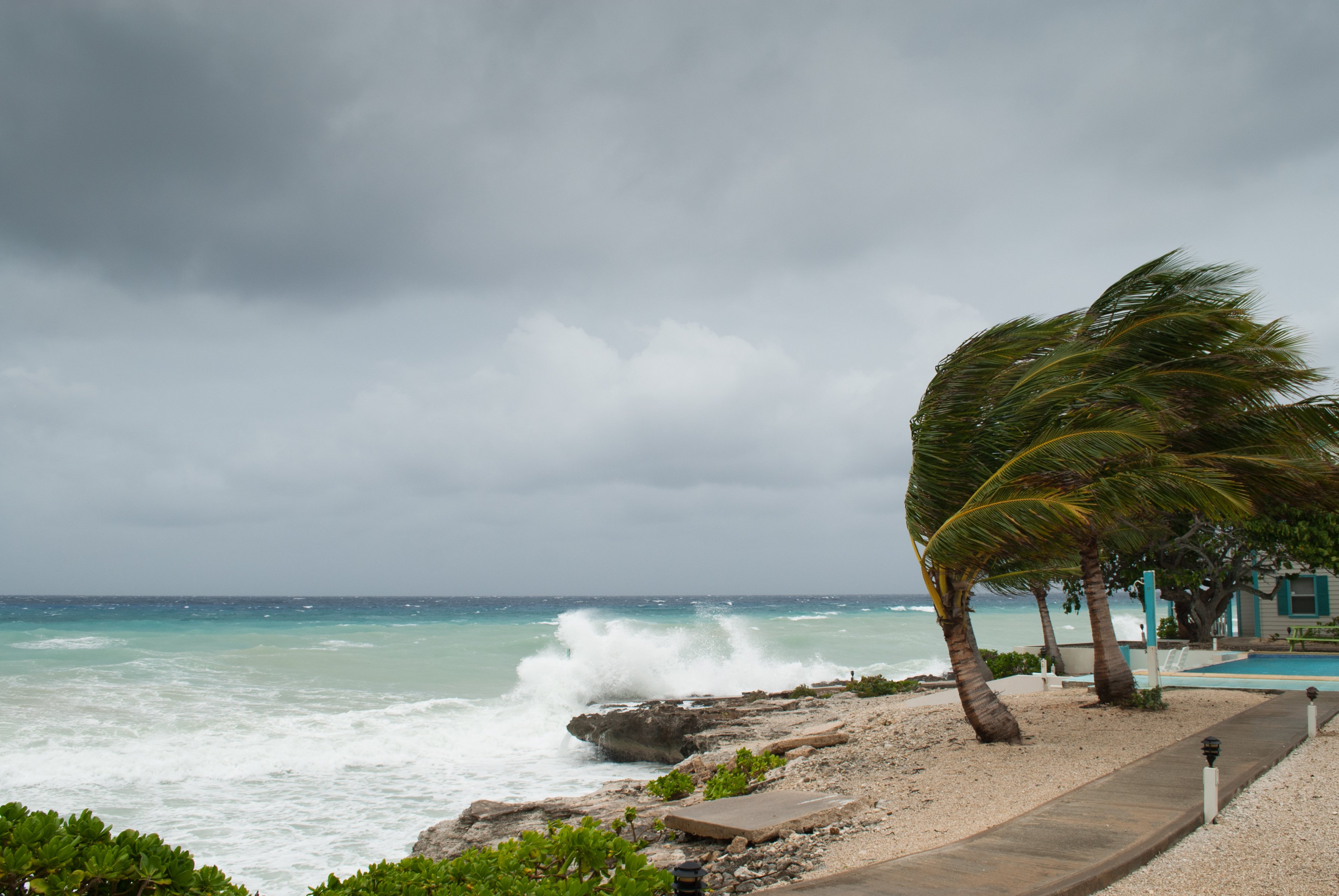 Pete Rosengren, his wife Maura, and their three children, Gavin, 14, Charlie, 12, and Grant, 7, had driven from their home in Batavia, Illinois, to enjoy a relaxing beach vacation in Florida.
The family was at the beach when the father noticed children were struggling with the currents. He entered the water and helped a few children to the shore but could not save himself. Lifeguards performed CPR, and he was taken to a local hospital, where he later died.