California Hit-and-Run: 3 Minors Dead, 1 Hospitalized after Incident
Three young girls died and another was hospitalized after they were hit by a truck while on a nighttime stroll during a slumber party. 
On Saturday night, June 5, 2021, four girls were enjoying a nighttime stroll in Lucerne Valley on Camp Rock Road when they were struck from behind by a white 2002 Chevrolet Silverado.
Three of the friends, 13-year-old Sandra Mizer, 12-year-old Daytona Bronas, and 11-year-old Willow Sanchez, were killed, while 14-year-old Natalie Coe was critically injured and is currently in the hospital fighting for her life.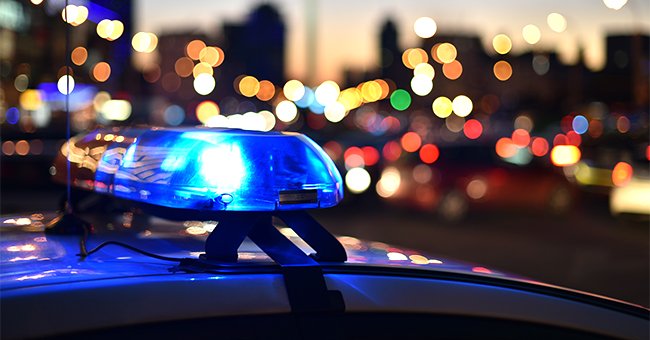 The California Highway Patrol is currently looking for two unidentified suspects who fled the scene on foot, abandoning their car, after witnesses say they used a flashlight to see who they had hit. Neither individual called 911.
Christine Cordova, Mizer's aunt, called the suspects cowards for leaving the scene. She also said the families want to see the suspects behind bars and want them to apologize:
"We want them caught, we want them behind bars, we want to hear what they have to say. We want a public apology to the world – to us, to the families."  
Hit-and-run driver kills 3 California girls, injures a fourth; officials searching for driver: https://t.co/ABsJbizAL2 pic.twitter.com/nPl9hw3iVv

— HLN (@HLNTV) June 9, 2021
The four girls were all friends from Lucerne Valley Middle School. Coe and Mizer had just finished eighth grade and were preparing to start their freshman year this fall. 
Unfortunately, another tragic car accident happened when a California family was on a road trip.
Coe, a wheelchair user, is currently in the hospital where she remains in critical condition after being airlifted from the accident to the Loma Linda University Medical Center for treatment. 
Three girls were killed and a fourth is in critical condition after a hit-and-run driver struck the group, two of whom were in wheelchairs, as they walked along a rural San Bernardino County road Saturday night, according to the California Highway Patrol https://t.co/kTVKPNG66X

— CNN (@CNN) June 10, 2021
Her mother, Sherrie Orndorff, said that although she survived, she has life-threatening injuries. Her leg was amputated because of the accident, while her other limbs are shattered and her liver is bleeding. 
Orndorff, who is also Sanchez's older sister, explained that the four girls were staying over at her home when they decided to enjoy a stroll outside at 10:00 p.m. She said of her younger sister:
"My sister was a beautiful bright girl who overcame so much already. I don't know what to do without my baby sister."
#UPDATE: Three girls killed in a Lucerne Valley hit-and-run identified as 11-year-old Willow Sanchez, 13-year-old Sandra Mizer, and 12-year-old Daytona Bronas. The fourth girl, 14-year-old Natalie Coe, remains in critical condition. https://t.co/5GFnLYwsGW

— CBS Los Angeles (@CBSLA) June 9, 2021
The California Highway Patrol stated that it seems the driver of the car drifted on the road's shoulder and then hit the girls. The young women had decided to walk on the asphalt since it was easier than walking on the desert sand as two girls (Coe and Bronas) use wheelchairs. 
CHP officer Roman Duran told a news outlet that the driver had known what they had done, but decided not to help the children. He explained that authorities are still trying to figure out who was driving. 
3 sisters from Oceanside killed in tragic car accident in Idaho https://t.co/8MrMiq7GOS

— CBS 8 San Diego (@CBS8) June 3, 2021
Unfortunately, another tragic car accident happened to a California family on a road trip to Idaho at the end of May this year. Three sisters, Melissa, 26, Jasmin, 22, and Priscilla, 16, were killed during a head-on collision. 
Another person, a 22-year-old male, Juan Pablo Farias also passed away when their car hit another vehicle on Highway 95 in Idaho. Fortunately, the three passengers in the other vehicle survived.