Cassie Shares Never-Before-Seen Snaps of 2nd Daughter Sunny Who Looks like Sister Frankie
Actress and singer Cassie shared adorable pictures of her second daughter, Sunny, when she was two weeks old. The gushing mom couldn't resist her little girl's cuteness.
"The Perfect Match Star" Cassie has been over the moon since giving birth to her beautiful daughter, Sunny Cinco Fine. She shared an adorable post about her daughter when she was 12 weeks old.
The never-before-seen photos showed Sunny looking like her big sister, Frankie, while wrapped in a blanket. Sunny wore a cream-colored outfit while sleeping with a lacy headband on.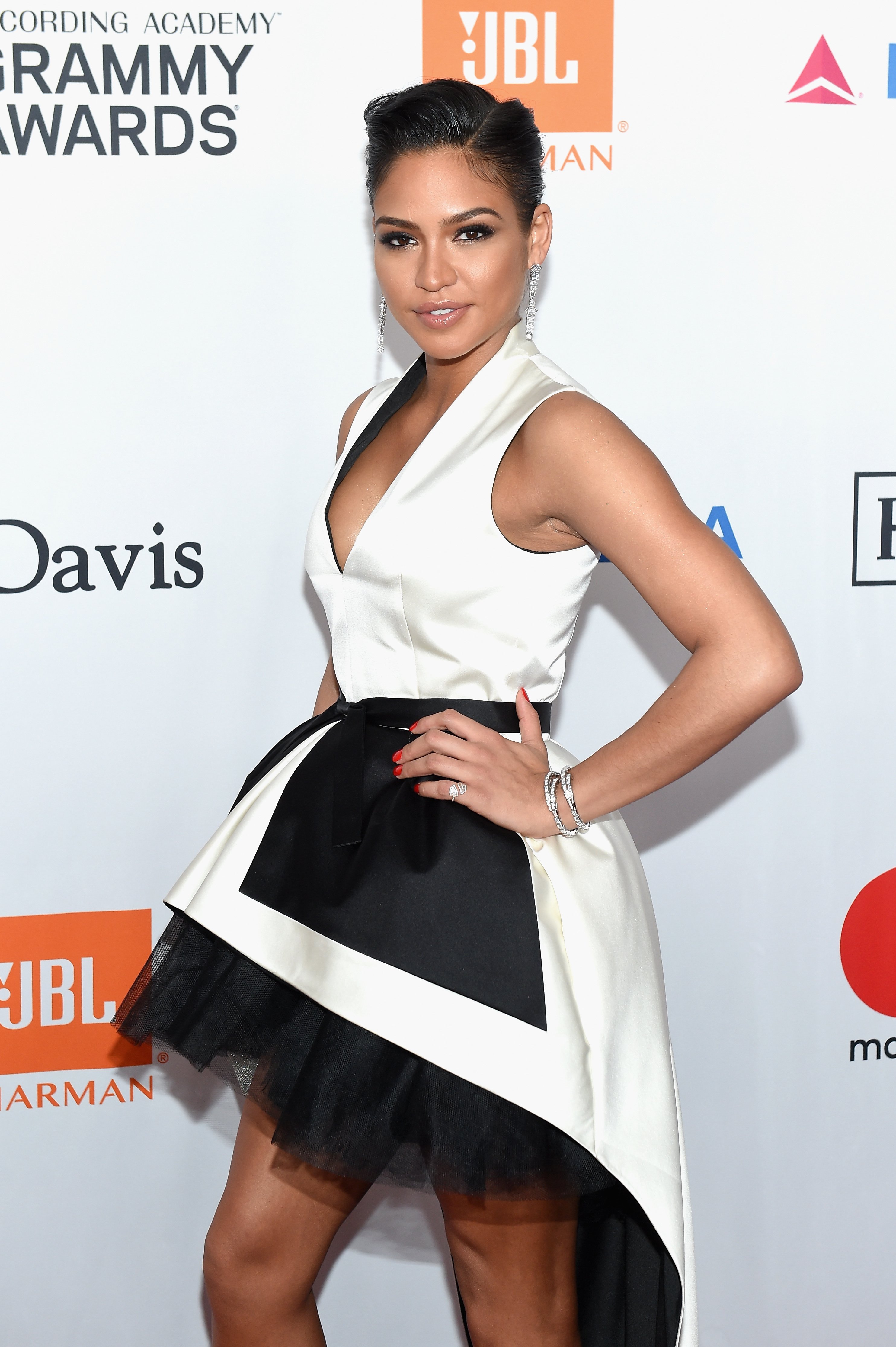 She may only be a few weeks old, but the tiny tot seemed to display her modeling skills. Sunny showed her charm while enveloped by a piece of cloth as she hugged a teddy bear.
Cassie shared side-by-side photos of Sunny and Frankie wearing pink hats. The sisters showed striking similarities. The "Spenser Confidential" star also showed a clip of Sunny smiling and laughing at the same time. She wrote:
"So happy that we're able to freeze these lovely little moments in time."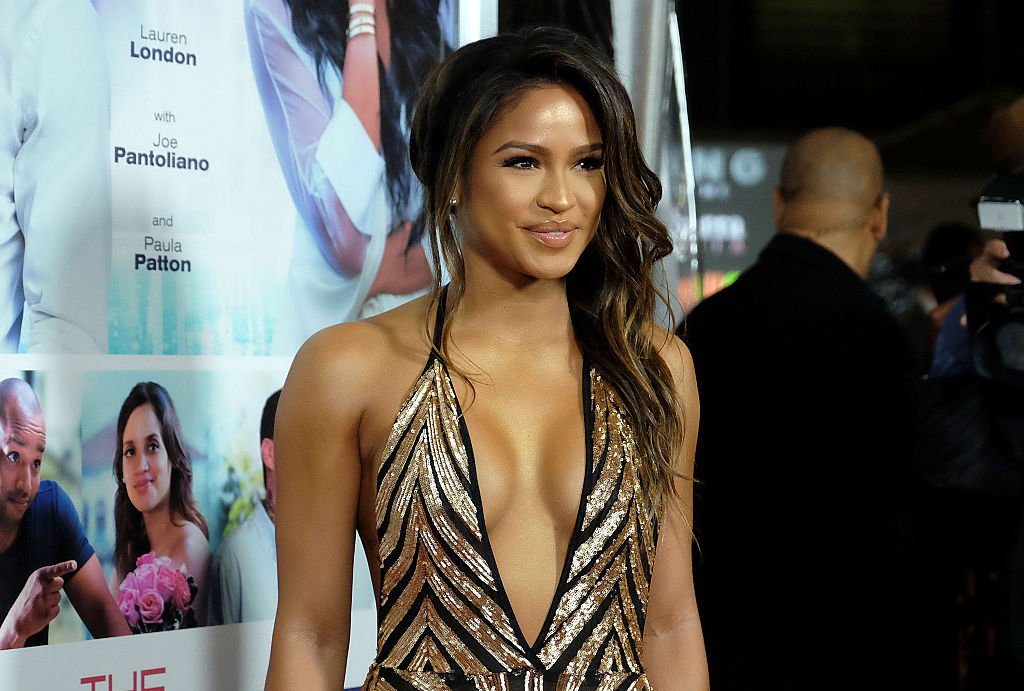 She noted that she took her time before sharing the pictures of her little girl with her 7.7 million followers.  As expected, countless fans trooped to the comment section and showered Cassie's daughter with all sorts of heart-melting remarks.
One admirer commented, "Oh my gosh they're identical. [sic]" Cassie and celebrity fitness trainer Alex Fine welcomed Sunny into the world on March 22, 2021. Fine previously reflected on how their second daughter has impacted his life.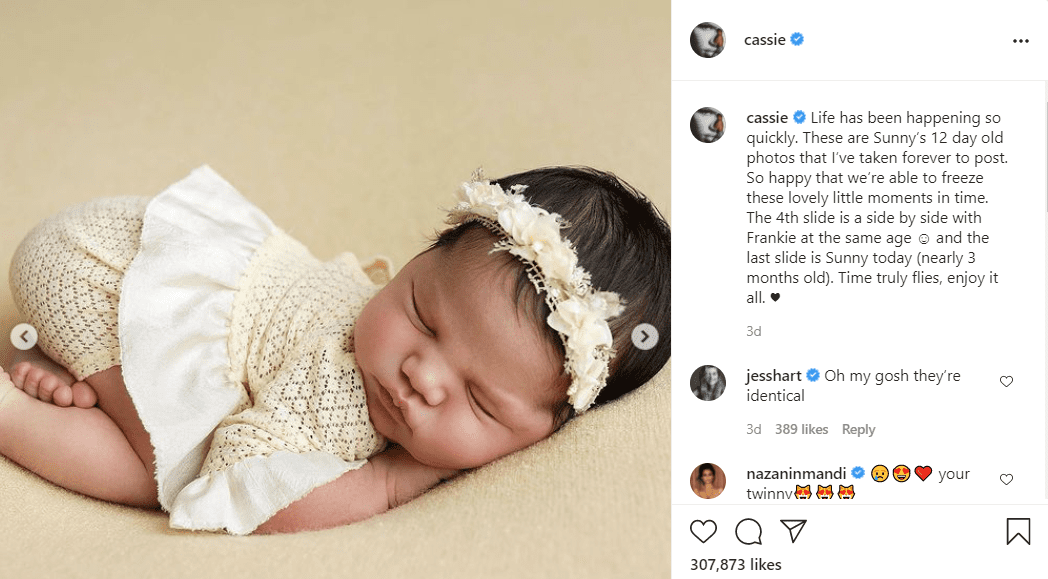 With Sunny's birth, two-year-old Frankie assumed her role as a big sister. The 34-year-old actress and her husband welcomed their first child in December 2019. 
With two beautiful children at home, Cassie said her priorities have changed. She said she is excited to raise girls in this day and age and hoped they would be proud of her as their mother.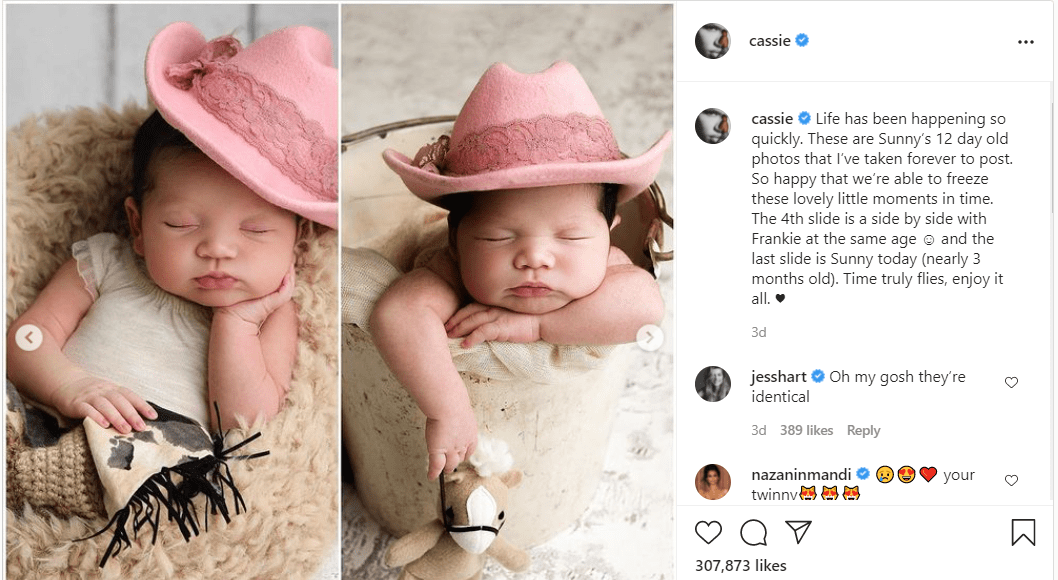 Cassie, who has been married to Fine since September 2019, aspires to be the woman her daughters would look up to so that they could become whatever they want to be in the future.
The proud mom is not only crushing motherhood; she also excels in her profession. Besides nailing her acting chops on the big screen, she also released a new single called "Don't Let Go."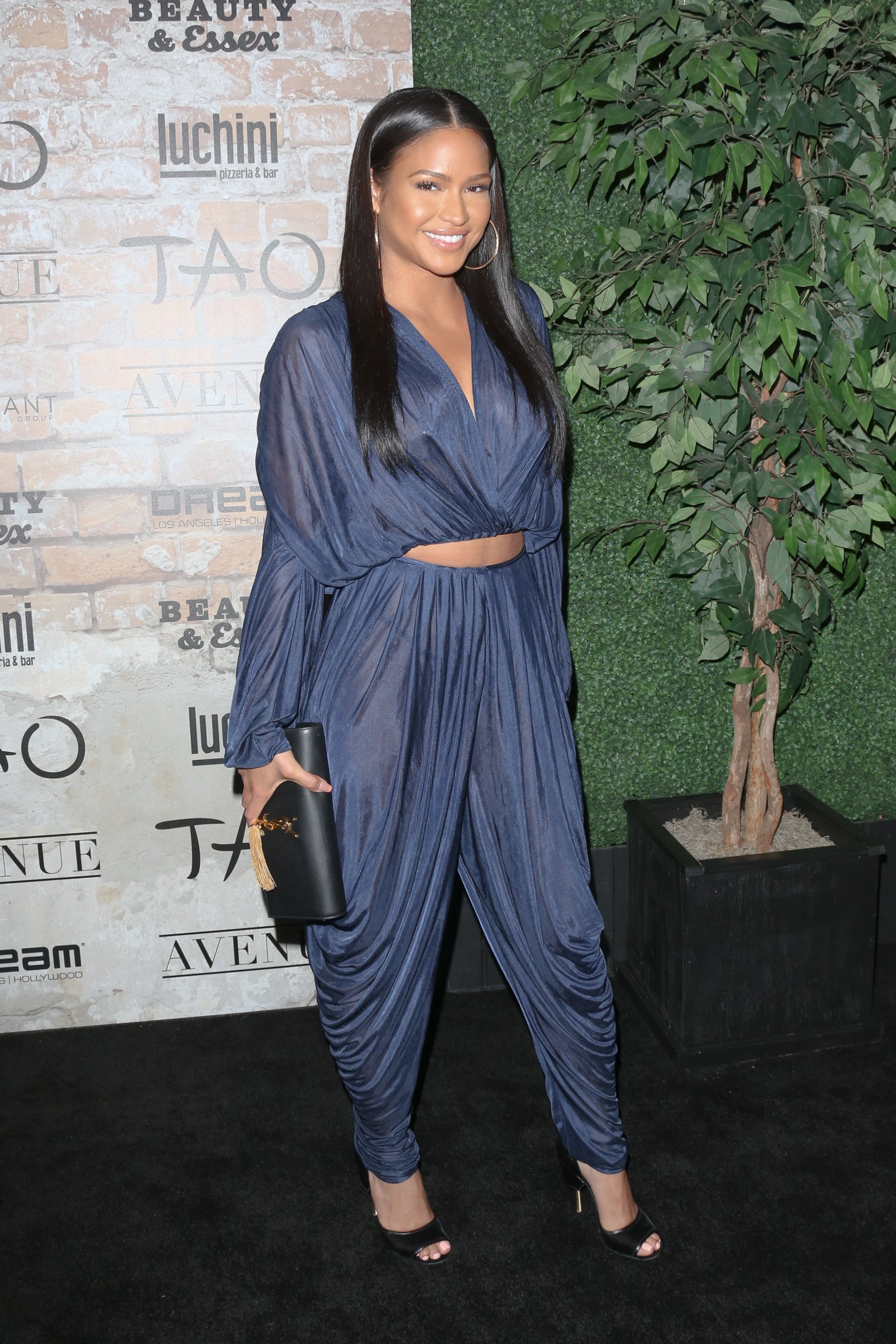 Cassie was notable for her chart-topping songs such as "Long Way 2 Go" and "Miss Your Touch." Of her records, her song "Me & U" became her biggest hit.
She met her ex-boyfriend, record executive Diddy, while working on the song. Cassie has been working with an all-Black creative team while pursuing her singing career, which she describes as a group with unmatched energy.