Smart Dog Communicates with Her Owner by Pressing One of 40 Sound Buttons
This highly intelligent dog has figured out how to communicate through sound buttons, now being able to ask her owners to go for walks and even tell them, "I love you."
Red fox Labrador Copper has learned to talk to her owner, Tia Herrell, by pressing buttons with pre-recorded words. Using any of the 40 buttons available, the dog can make her needs known.
Aside from having the ability to ask to go outside to relieve herself, the puppy is also knowledgeable about where her owner's 11-year-old daughter, Savannah Herrell, is located in the house.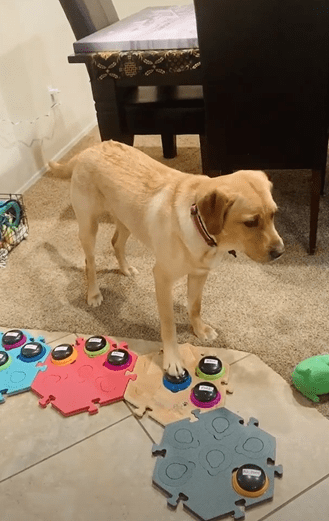 Herrell, a speech-language pathologist, made Copper's first sound button herself out of wood and recordable buttons in February 2020. Herrell, from Stevenson Ranch, California, USA, said:
"I think it's so amazing. I can speak to my dog, and she can speak back."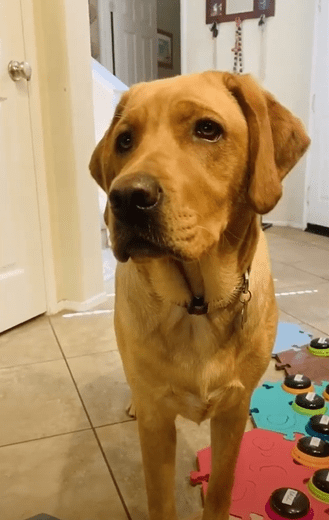 Just like Copper, a Sheepadoodle puppy named Bunny can also communicate using the buttons on her soundboard. Her owner, Alexis Devine, said she knew from early on that Bunny would talk.
In the months before Bunny's arrival, she had read extensively about canine cognition, communication, and training. The speech pathologist Christina Hunger's Instagram account came up during her research.
Divine isn't the only one who finds these conversations between a pet and its owner amazing.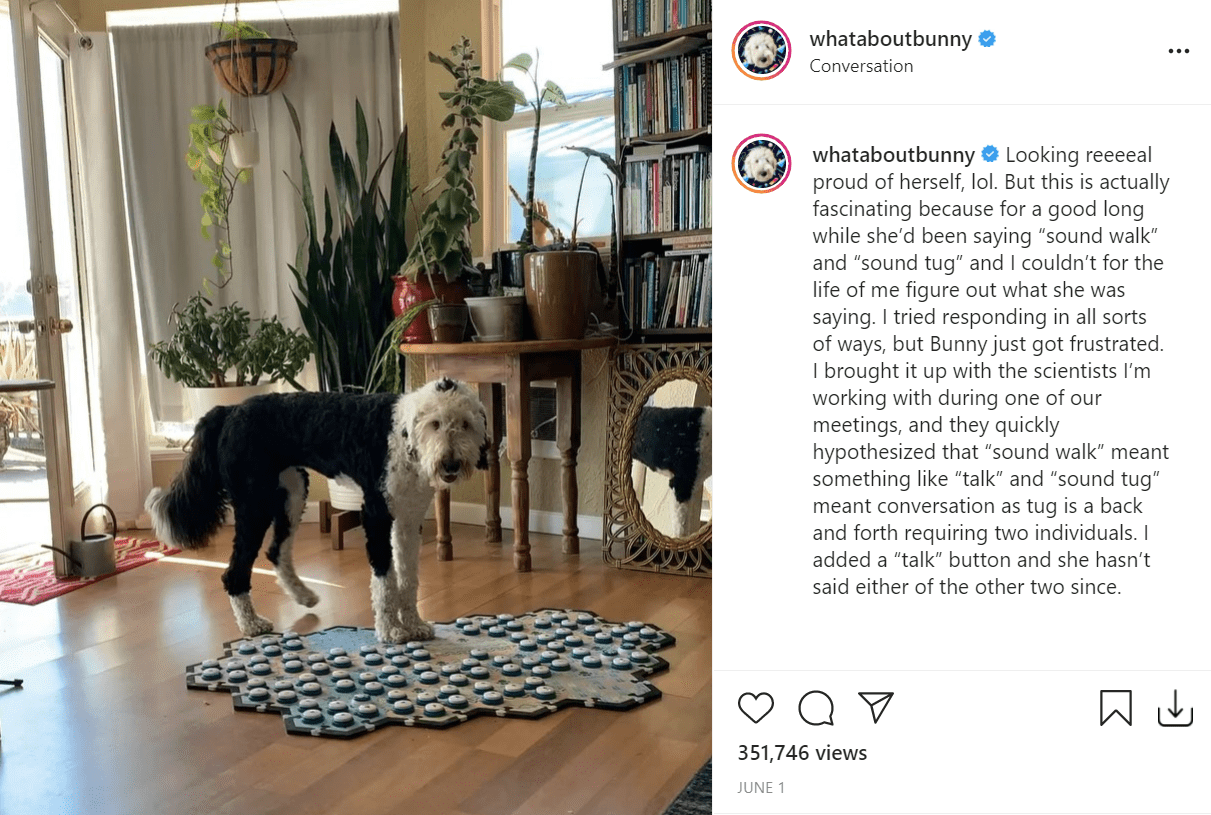 Hunger's own dog, Stella, was beginning to acquire English vocabulary as Hunger documented it. Stella's soundboard consisted of circular buttons that dictated words with a press of a button.
In an interview conducted via Zoom last April, Devine reported that Bunny could now speak 92 words. At just under two years old, Bunny could rival a human toddler in her ability to acquire language.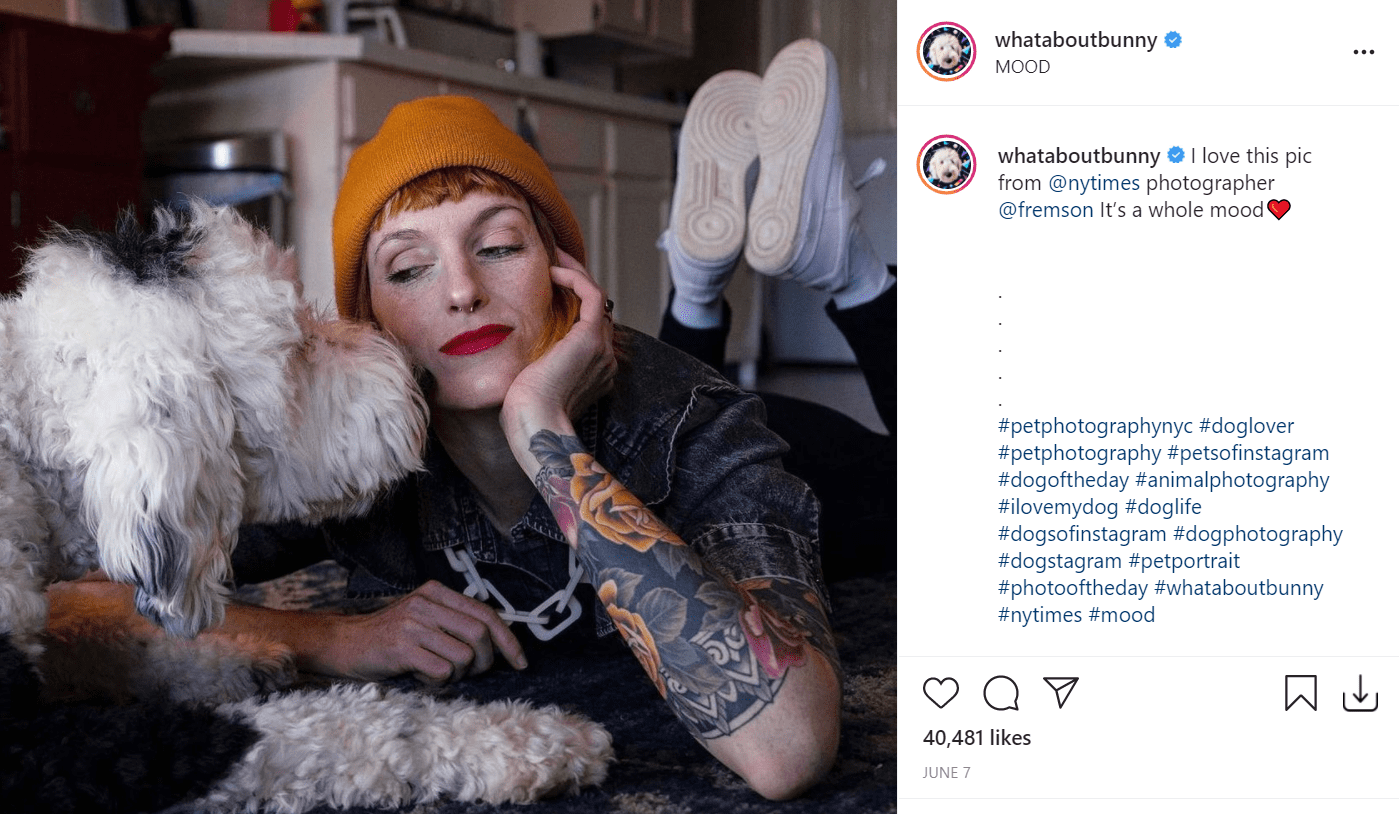 Bunny can form four-word phrases with the buttons on her soundboard, according to Devine. She can ask questions and is pretty adept at shutting people up, and she often does that.
Divine isn't the only one who finds these conversations between a pet and its owner amazing. Bunny's TikTok account has gained over five million followers, who are astonished at the dog's communication abilities.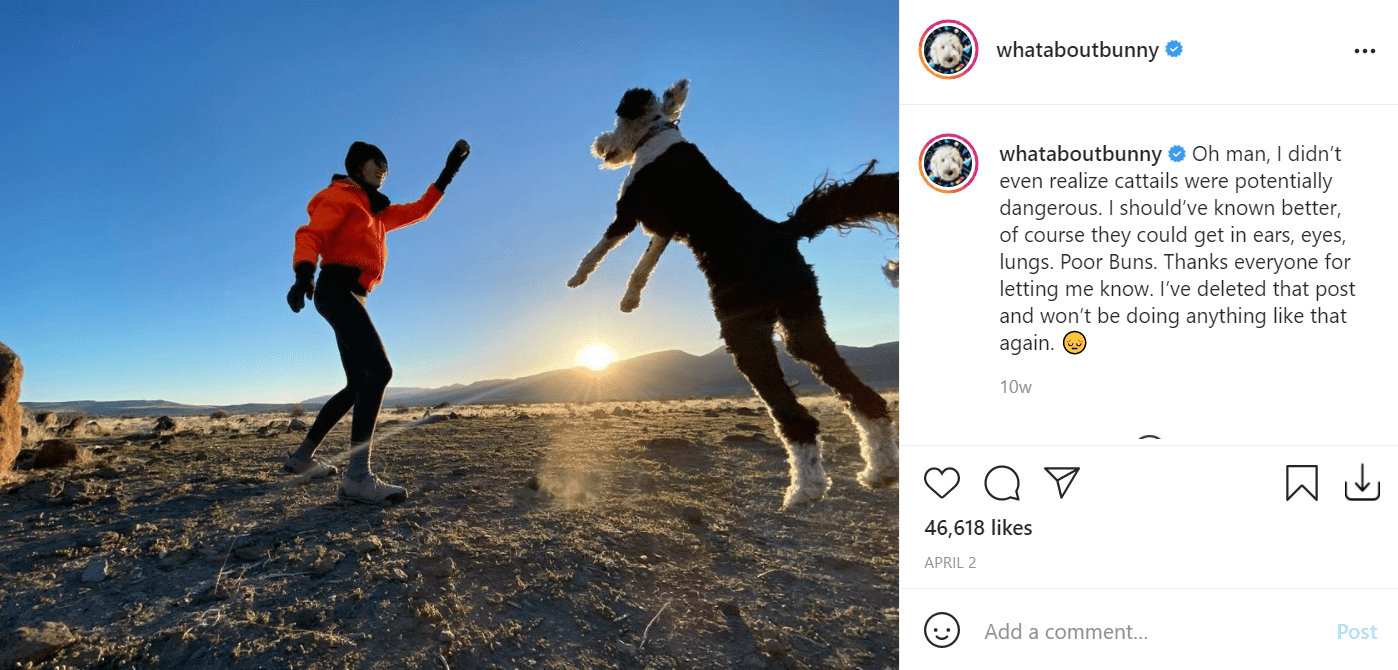 A dedicated fan base quickly grew around Bunny and Devine. The account was created in June, and within a month, it had amassed over a million followers and more than ten million likes. 
As Bunny's first viral videos showed, she communicated with her owner by pressing simple buttons. The adorable puppy would press "love you" and "outside" to communicate with Devine.