Twins Talk about Nightmarish Crocodile Attack for the First Time since the Incident
A British set of twins reminisced on an event they once experienced. The sisters talked about a frightening Crocodile attack for the first since it happened.
British sisters Melissa Laurie and Georgia Laurie shared memory of when they encountered an incident a Crocodile. An image of the sisters in a hospital where Melissa Laurie is undergoing treatment was shared with ITV.
The sisters were swimming at Manialtepec Lagoon with their friends when a Crocodile attack them. The animal got Melissa and pulled her under the water, but Georgia could swim to safety.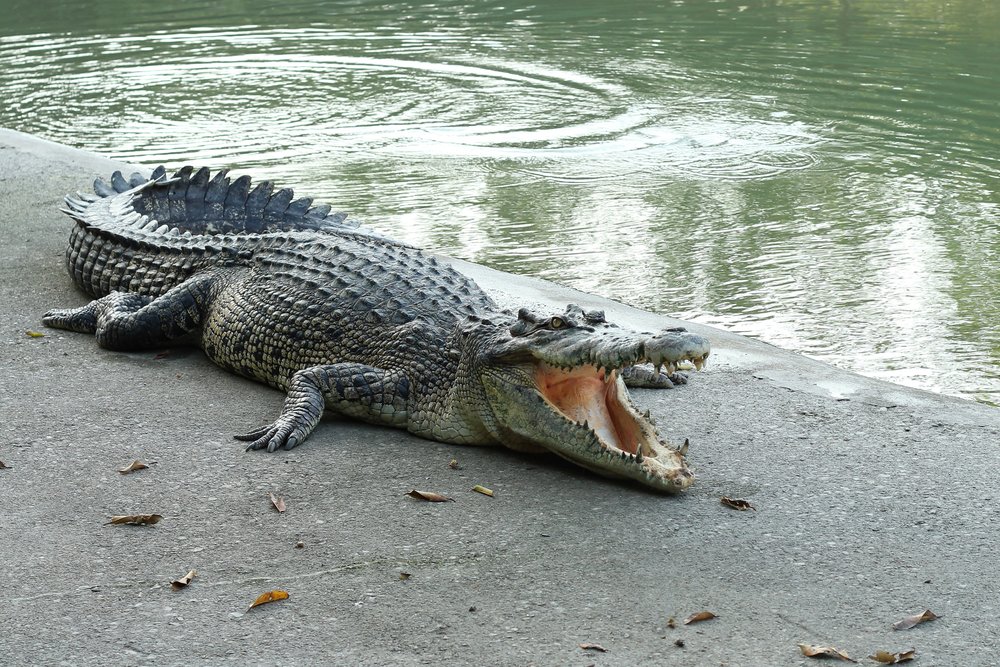 However, when Georgia did not notice her sister ashore, she was forced to return to the water. She immediately took action and attacked the crocodile by punching it several times until it left.
Georgia explained in an interview that Melissa had been the one to alert other swimmers of the presence of the Crocodile, and everyone quickly left the water. It was unfortunate that the crocodile got Melissa.
British woman out of coma following crocodile attack in Mexico https://t.co/b42DuSjeHR

— BBC News (UK) (@BBCNews) June 10, 2021
28-year-old Georgia noted that after calling her sister severally with no response, she decided to try and get to her. As Georgia searched for her friends, she noticed Melissa's body floating towards her.
While Georgia sustained mild injuries, Melissa was severely attacked and was in an induced coma for a while.
Her twin sister says Melissa is "doing really good" ❤️ https://t.co/qtkztA2AGZ

— Evening Standard (@standardnews) June 10, 2021
Thanks to the rescue training she had, she tried to revive Melissa. According to Georgia, after the attack, Melissa remembered being pulled by a Crocodile. During the incident, she felt like her arm was disjointed from her body.
The sisters sustained several injuries during the attack, but thankfully they are both faring well. Their parents, Sean and Sue Laurie, flew to Mexico City to support the twin sisters after the incident.
PICTURED: Backpacker Melissa Laurie is seen in smiling photo hours before crocodile attack in Mexico https://t.co/xOrzBYWPju

— Daily Mail Online (@MailOnline) June 13, 2021
Georgia also stated that Melissa is still recovering and is still unable to take solid food substances. She noted that the fracture in Melissa's arm and her movements still needed monitoring.
Melissa had a lot of dirt in her system, mud, and grass from the water she swallowed and through the injuries she sustained during the attack. Georgia hopes her sister would recover faster.
Melissa Laurie, who was attacked by a crocodile in Mexico, has come out of a coma and over £40,000 has been raised for her https://t.co/CtooSr8XK5

— LBC News (@LBCNews) June 11, 2021
According to witnesses, the ladies were swimming in the Manialtepec Lagoon near Puerto Escondido in Oaxaca when the animal attacked. While Georgia sustained mild injuries, Melissa was severely attacked and was in an induced coma for a while.
The Manialtepec Lagoon is well known for its brackish waters and stands of mangroves. Silva, the local civil defense office head, noted that the crocodile could have been a female who was only trying to protect her nest.