Gayle King Shares Photos with Pregnant Daughter Kirby & Injured Son William While on Vacation
Journalist and TV personality Gayle King shared recent pictures of her and her two adorable kids as they enjoyed some family time during their vacation.
When it comes to family, spending time together and enjoying quality moments is one of the most adorable things to do in keeping the bond alive.
Longtime journalist and TV personality Gayle King recently shared pictures of her pregnant daughter, Kirby, and son, Will, who had on a brace boot following his Achilles surgery.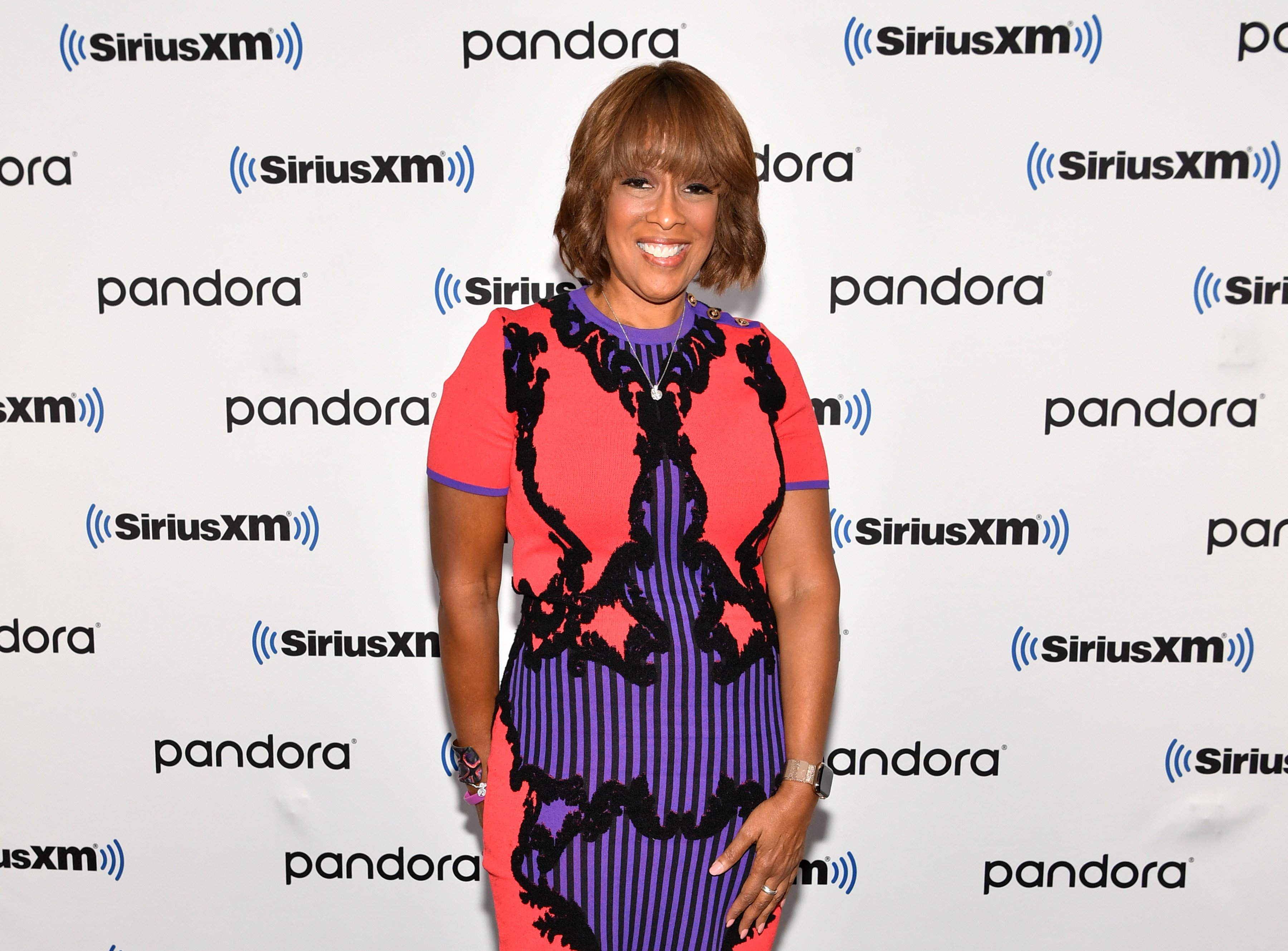 The first image in the series of pictures was a group selfie of all members of the family. It featured Will, who took the selfie, sitting on a couch while Gayle, Kirby, and a third family member stood at the back. Will's dog Scott also made an appearance.
The second image was a close-up shot of Will's brace boot, and the third showed him lying on the couch with a blanket covering his face. Gayle captioned the post saying:
"VACATION officially underway! First stop LA to watch @intheheightsmovie! (3rd time) Fav son @willgb3 still on the couch after Achilles surgery so no theater ..."
Gayle also revealed in her caption that she was excited about having her first grandchild from Kirby. However, she added that she told Will she hated his couch. Following that, she shared another selfie-shot of her and Will with Kirby in the background.
For their pictures, the family was decked in casual wear, with Kirby and Gayle wearing dresses. The last two images in the series showed them standing outside and grinning.  
The marriage ended due to infidelity on William's part.
The post garnered over 23,000 likes from fans and lovers of Gayle and her family. Many took to the comments section to share their appreciation for the adorable family.
Similarly, Oprah Daily also shared the image of Gayle and Kirby. Gayle had her hands around Kirby who used one hand to cradle her bump. The post had the caption:
"@gayleking's FIRST grandchild is on the way—and @kirbybump is just glowing 🌟🌟🌟 Gayle is still looking for grandma name alternatives, so drop them in the comments below 👇🏽👇🏽👇🏽"
In April, Gayle shared her daughter's pregnancy news on "CBS This Morning." She revealed that ever since she heard the news, she had been bursting to share the news and was happy to finally do.
Since she got the news that she was going to be a grandmother, Gayle has been on the hunt for a name her grandchild was going to call her as she did not like the conventional names.
It is no doubt that Gayle would be a loving and doting grandmother. For her, one of the greatest achievements aside from her career is being a mother to her "favorite daughter and son."
Gayle was previously married for more than a decade to William Bumpus. The marriage ended due to infidelity on William's part. The two welcomed Kirby in 1986 and Will the year after.