Kaitlin Doubleday's Husband and Son — All We Could Find about the 'Empire' Actress' Family
"Empire" actress Kaitlin Doubleday has been married to Devin Lucien for five years. Before marrying him, she admitted she trusted him more than anyone else.
Kaitlin Doubleday's husband, Devin Lucien, is a DJ and music producer based in Los Angeles. He's worked in some very famous events in the past, including Vanity Fair's 2010 pre-Oscars party. 
If that wasn't enough, he's also worked for Janet Jackson, Target, Jeff Bridges, and other companies and musicians. So it is fair to say that Doubleday is not the only artist in the family.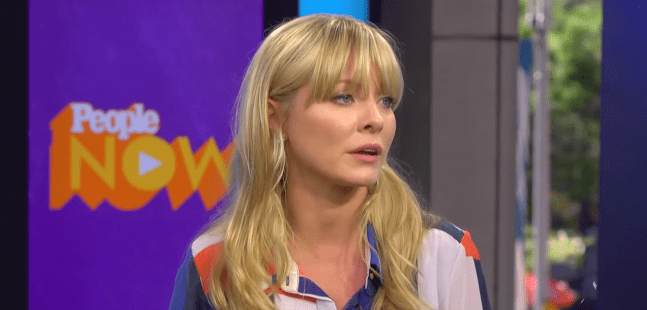 In May 2015, Doubleday announced on Instagram that Lucien popped the question during their trip to Paris, France. In the photo, she appeared flashing her smile and putting her engagement ring on full display.
Doubleday has gushed over Lucien a couple of times in the past. She once admitted she trusted him more than she's ever trusted anyone before. 
In March 2016, the actress threw her bridal shower in Culver City, California. She said all of the important women in her life, including her friends from high school, mother, and grandmother, were present.
Three of Doubleday's bridesmaids planned her bridal shower, while the other four arranged her bachelorette party. She once joked that getting everything ready for her wedding got her "heart palpitations."
Kaitlin Doubleday and her husband welcomed their first child, Franklin, in February 2019.
On May 6, 2016, Devin Lucien and Kaitlin Doubleday's wedding was held in Big Sur. Over 100 friends and family members were present at the ceremony.
Two years after walking down the aisle, Doubleday announced she was expecting her first child. Just like she did with her engagement, she shared the news on social media, writing:
"Wow, it feels pretty official now that it's on social media. I can't believe Im gonna be someone's mom. Pray for us!" [sic]
Kaitlin Doubleday and her husband welcomed their first child, Franklin, in February 2019. The actress' sister Portia Doubleday shared the news on Instagram, posting a photo of the sleeping baby.
Nowadays, Doubleday is taking care of her son while also keeping herself busy in the entertainment industry. She revealed the beginning of her motherhood journey was hard, but she's got her husband by her side for support.