Al Roker's Newly-Married Daughter Courtney Stuns in Teal Swimsuit & Floral Outfit in Pic
Al Roker's newlywed daughter, Courtney Roker, looked gorgeous and glowing in a teal swimsuit and floral cover-up while dining at a restaurant. Check out her stunning photos.
Al Roker's daughter, Courtney Roker, stunned her fans with a summer-themed look. The renowned weather forecaster's daughter shared three photos on Instagram that summed up her tropical vacation. 
In her first photo, Courtney sizzled in a teal swimsuit and shades while inside Burrito Amor, a Mexican restaurant. Her brown-braided hair cascaded down to her arms.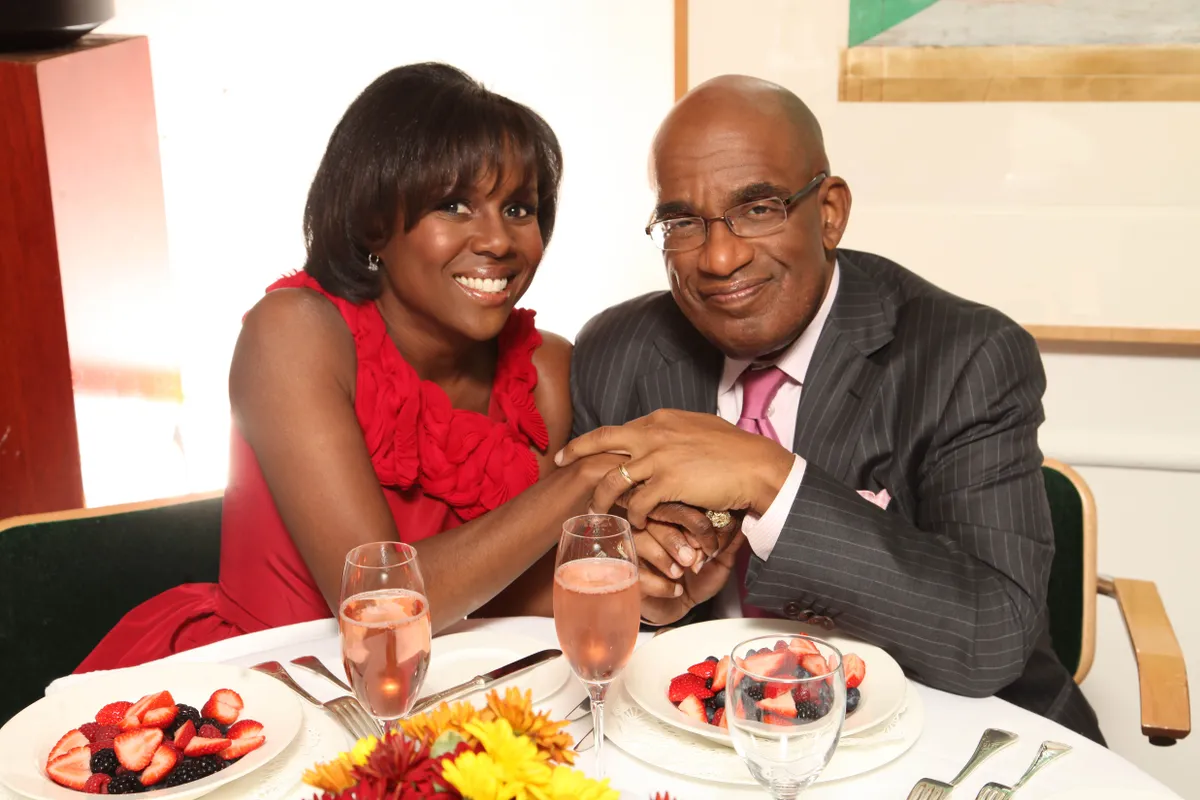 The second picture showed Courtney's husband, Wesley Laga, sitting opposite his wife and displaying his toned arms while wearing a white sleeveless shirt and sunglasses.
The newlyweds appeared to be having breakfast together. Courtney posted a picture of a bowl of soup, a plate of sunny-side-up eggs, and a glass of orange juice. She wrote:
"Buenos Dias. ☀️"
Fans reacted to their vacation photos with awe as the two lovebirds looked happy while enjoying their precious moment together. A fan gushed, "Stunning love the tropical look!!!"
Many followers left sweet remarks on the comment section, while others drooled over their food as it looked delicious. Deborah Roberts, Courtney's stepmother and Roker's wife, wrote a greeting in Spanish.
Courtney and Wesley tied the knot on June 4 at The Ashford Estate in New Jersey. Besides her family and friends, Roker's colleagues from the "Today" show attended the special occasion.
Courtney is Roker's daughter with his ex-wife, Alice Bell. The 66-year-old TV show personality later married Roberts and together they have two children: Leila, 22, and Nicholas, 18.
Besides celebrating Courtney's new milestone, Roker's family also celebrated Leila's graduation from the American University of Paris, where she earned a degree in Journalism.
[Roker] previously reported across 50 states in Rokerthon, which earned him nine world records. 
After expressing joy about his daughters' remarkable milestones, Roker happily announced that his popular show "Rokerthon" will return later this month. 
The news made his colleagues excited about the return of his beloved show. Savannah Guthrie earlier noted he has multiple Guinness World Record titles under his belt. 
According to Guthrie, Roker's show is an annual show and a tradition that started in "Today." He previously reported across 50 states in Rokerthon, which earned him nine world records. 
With the revival of his beloved show and his notable records, Roker aims to break another record by having the most viewers in an online weather reporting relay.