ET Online: Meghan & Harry Shared Pic of Lilibet with the Royal Family via Text Shortly after Her Birth
Following the birth of their baby girl, Meghan Markle and Prince Harry are reportedly keeping the Royal Family posted on the little one's daily progress.
Entertainment Tonight learned the royal couple sent a photograph of their daughter Lili over text with family members shortly after her birth.
They shared the image on the Royal Family's Whatsapp group, where extended family members often stay in touch. The news comes after Lili's aunt, Kate Middleton, expressed excitement over the newborn.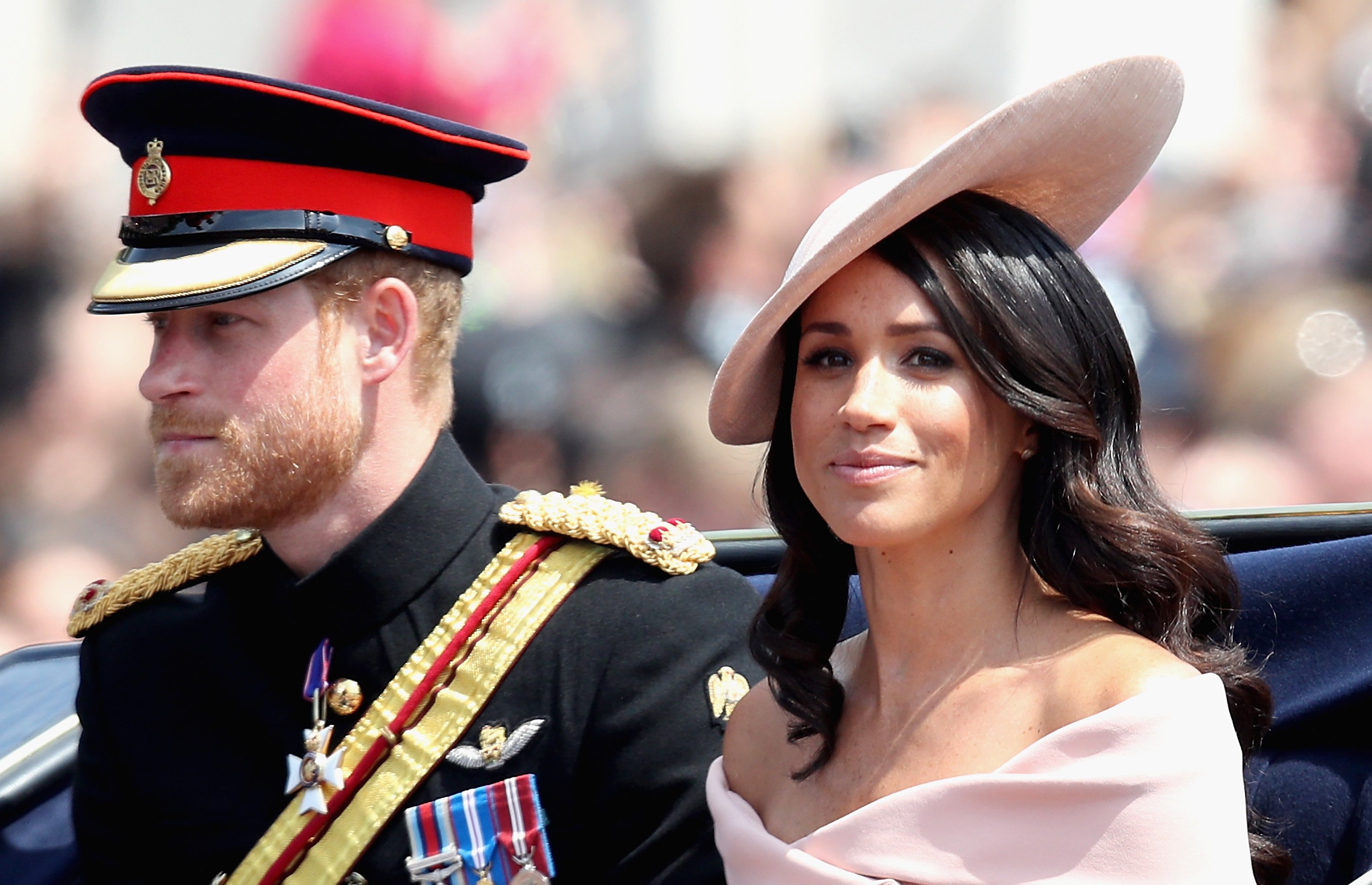 "I wish her all the very best. I can't wait to meet her. We haven't met her yet. I hope that will be soon," she said. The Duchess of Cambridge has been serving as the peacemaker in helping Prince Harry and the family.
An insider revealed Middleton realizes the importance of maintaining her husband Prince William and brother-in-law's brotherly bond.
The source noted the 39-year-old is doing all she can to keep the peace between the Duke of Sussex and other hurt relatives, adding he texted his sister-in-law after his daughter's birth.
Royal expert Katie Nicholl previously revealed the Royal Family hope "that this little baby is going to be a rift healer." Nicholl noted there had been a family feud for over a year now and that Lili will hopefully bring the family together.
The Sussexes welcomed their child on June 4 at Santa Barbara Cottage Hospital, which is only a short drive from the pair's Montecito home.
"They looked at several hospitals before they settled on the Santa Barbara Cottage Hospital," an insider told People, adding, "Meghan loves that it's female-founded."
The facility's state-of-the-art childbirth center offers a family-centered, individualized approach to birth. Markle and Prince Harry are both thankful for how smoothly things went. "They could enjoy the birth in peace," said the source.
The Duke and Duchess of Sussex named their bundle of joy, Lilibet "Lili" Diana Mountbatten-Windsor. Lili's name is a tribute to her dad's grandmother, the Queen, whose family nickname is Lilibet.
However, a royal historian Robert Lacey claimed the royal baby would face being compared to her great-grandmother due to her name which could, "carry weight" for her as she grows up.
Markle and Prince Harry also share two-year-old son Archie whom they welcomed two years ago. Archie is now a big brother and is loving every minute of it.
A source exclusively told Closer Weekly the toddler is obsessed with his younger sister. He was even present when their parents made their video debut to the royal matriarch.
Lili is the fifth grandchild of all Prince Charles' grandchildren. The oldest of the grandkids is Prince George, 7, born on July 22, 2013. He is followed by his sister, six-year-old Princess Charlotte, born on May 7, 2015.
They are followed by their youngest sibling, Prince Louis, aged three and born on April 23, 2018. Lili's big brother follows next, born Archie Harrison Mountbatten-Windsor, in May 2019.