Tisha Campbell & Duane Martin's Son Strikes a Pose in a Gray Jacket in His 5th Grade Graduation
American actor and former basketball player Duane Martin celebrated his son Ezekiel Czar Martin's graduation by sharing pictures and a video of the ceremony on Instagram. 
Children grow so fast. From adorable babies, they become cute toddlers, teenagers, and independent adults. Parents watch their kids' growth, guiding them as they do and celebrating their milestones every step of the way. 
American actor and former basketballer Duane Martin is experiencing one of the phases of his second child and son Ezekiel Czar's growth and celebrated his new milestone in a recent post on his Instagram page.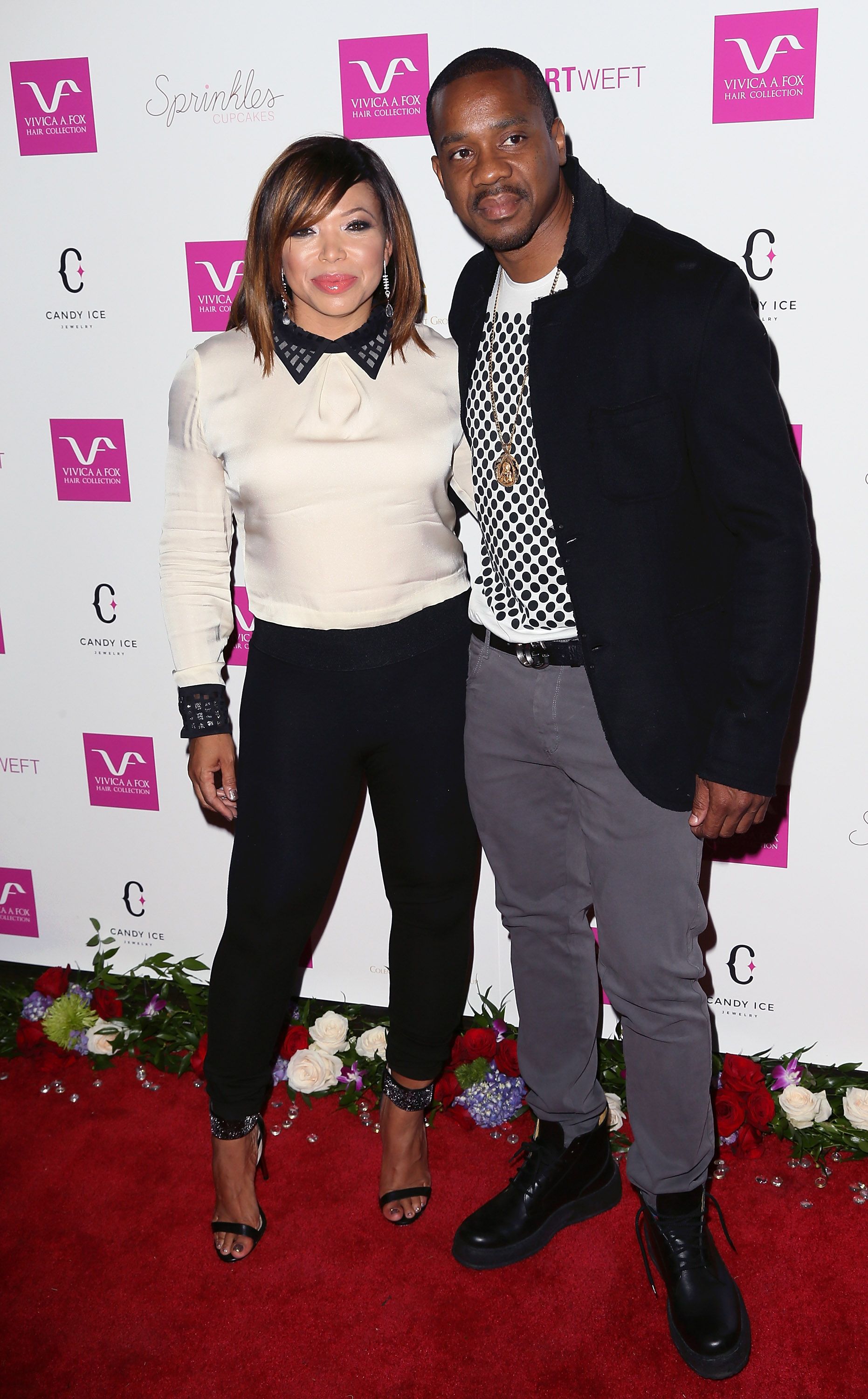 This came after Ezekiel graduated from fifth grade, making his dad a proud man. The actor shared pictures and videos from his son's graduation ceremony. 
The first picture showed Ezekiel posing in front of a backdrop showing the names of everyone in his graduating class. The second photo featured him with his grandmom, Betsy Ann Martin. 
The 11-year-old graduate wore a gray suit jacket over a white buttoned shirt. He paired the tops with black pants and white sneakers.
The video accompanying Martin's post showed his son climbing the podium to receive his graduation certificate after his name was called. In the post's caption, he wrote, "THROUGH IT ALL HERE HE STANDS MY LITTLE MAN ❤️💪🏾🙏🏽."
That diagnosis pushed his parents to dedicate their lives to helping raise awareness and tolerance about the disorder. 
His friends and fans also congratulated Ezekiel on his graduation, with many of them pointing out the striking resemblance between father and son. Betsy also commented on the post and expressed her pride in her grandson.
Martin shares Ezekiel and his first son, Xen, 19, with his ex-wife and actress Tisha Campbell. The former couple tied the knot in 1996 and remained married for over 20 years until Campbell filed for divorce in February 2018. 
Their divorce was finalized in December 2020 with them sharing joint physical custody of Ezekiel. The divorce settlement did not require either to pay spousal or child support as they agreed to split expenses for their youngest son. 
Before the divorce settlement, Campbell had spoken about how she started over with her two sons after splitting from Martin. She also revealed her sons helped her to bounce back. 
Campbell and Martin's eldest, Xen, was diagnosed with autism as a child. That diagnosis pushed his parents to dedicate their lives to helping raise awareness and tolerance about the disorder. 
In a 2013 interview with Essence, Campbell said she wanted moms to be there for each other and get the help and resources they need whenever they suspect someone in their family might be autistic.