Victoria Beckham' Friend Shares a Sweet Photo of Her Holding Tiny Newborn Baby
Victoria Beckham warmed hearts in a lovely snap shared by her close friend Derek Blasberg. The former singer and fashion designer showed off her nurturing side as she sweetly cradled a newborn baby.
Away from the spotlight as a renowned fashion designer and singer, Victoria Beckham is a doting mother-of-four. However, while it has been more than a decade since she had hands-on experience with babies, she hasn't completely lost her touch.
A recent photo shared by Victoria's close friend Derek Blasberg showed the fashion icon cradling one of his newborn babies. Blasberg, a fashion journalist, and his partner, Nick brown, recently welcomed twins.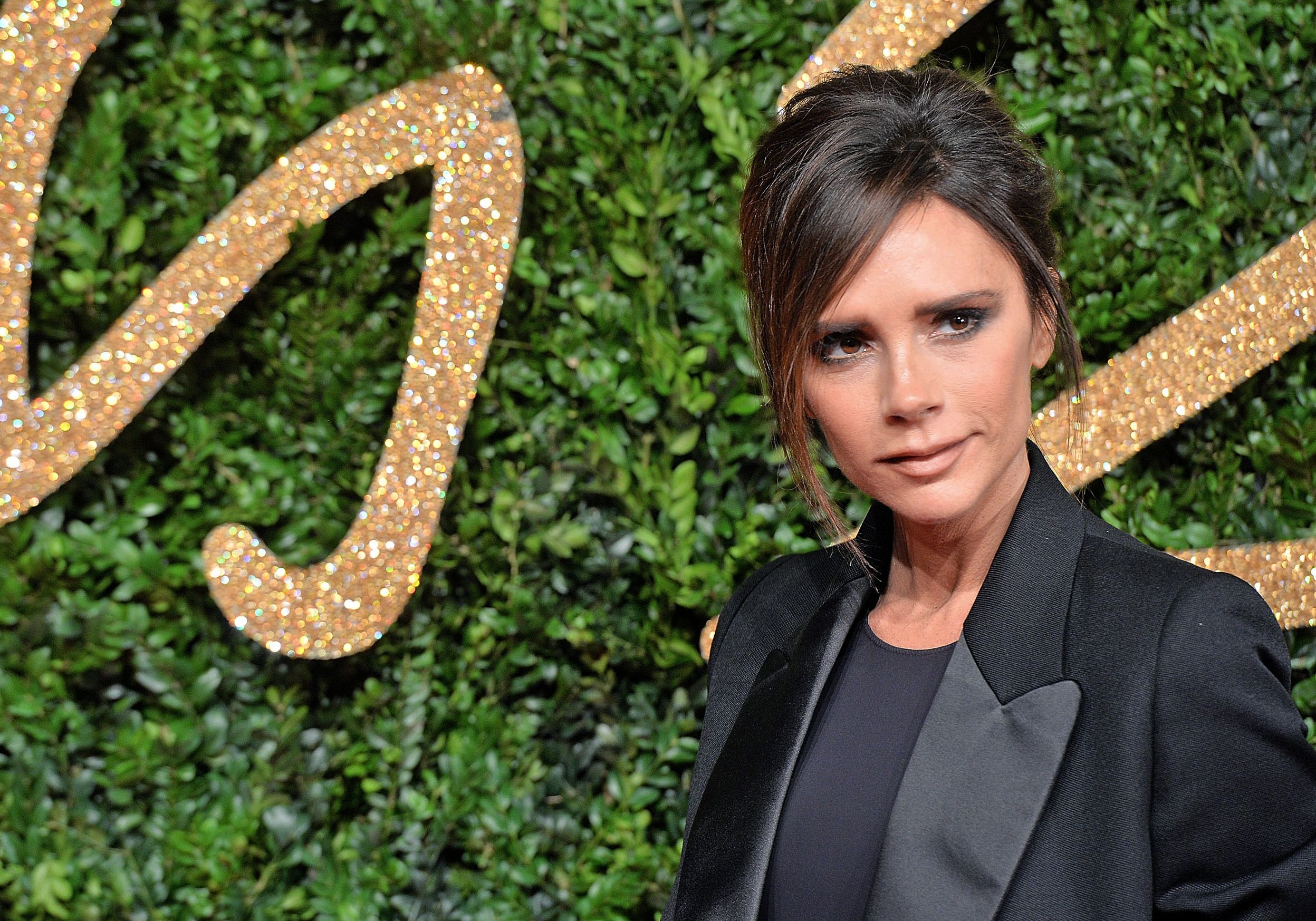 The lovebirds gave birth to son Noah and daughter Grace on May 18, and Victoria was one of the first people to meet the newborns. As expected, Victoria dressed to the nines for the occasion in a pastel yellow monochrome piece.
The picture showed the designer sitting in an armchair as she dotingly fed one of the twins with a bottle. Her brunette hair was styled to partly covered her face as she focused on the adorable newborn.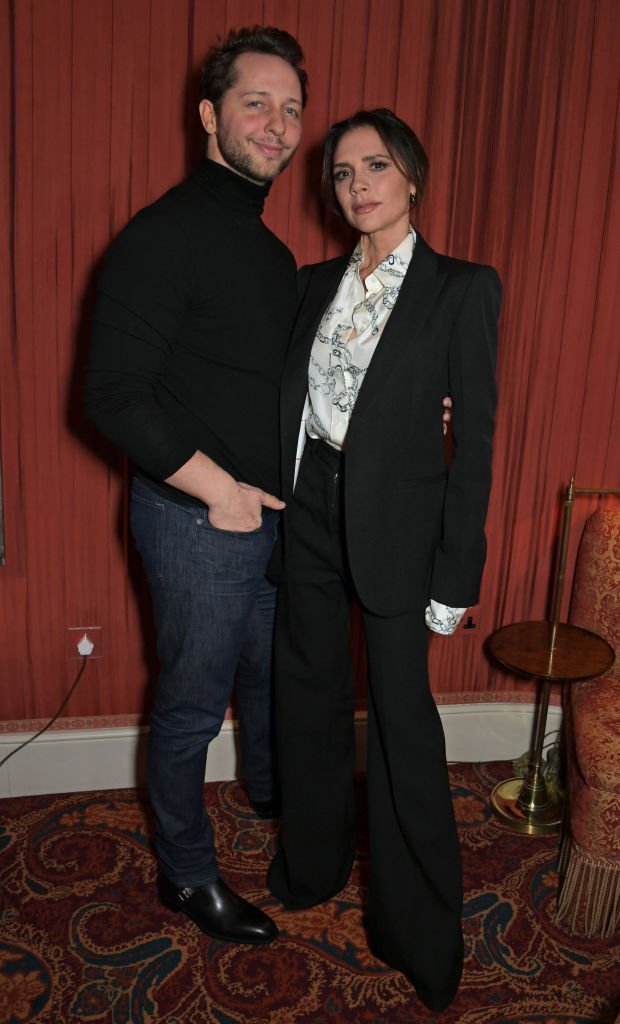 It's no doubt that Victoria has missed bonding with babies. Alongside running a fashion empire, the 47-year-old juggles being a doting wife to former footballer David Beckham and raising four beautiful kids.
Earlier this year, [Victoria's son Brooklyn] bagged his first professional cover shoot for L'Uomo Vogue.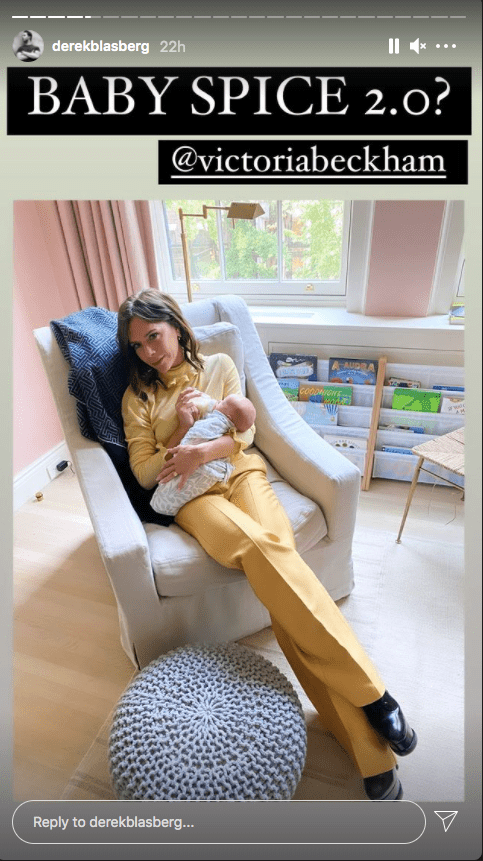 The power couple is parents to Brooklyn, Romeo, Cruz, and Harper, and never hesitate to gush over their bundles of joy. In a 2015 interview, Victoria opened up about the discipline she and David instill in their kids.
She noted that she and David are often strict with them and taught them how to have good manners. However, they make sure there is a balance of fun and good behavior in their home.
The oldest of the clan, Brooklyn, was born on March 4, 1999, and is the spitting image of his dad. Although he played football for a while, he soon changed his career course to become a photographer. 
Alongside photography, Brooklyn also models for big brands. The 22-year-old is currently engaged to actress Nicola Peltz. 18-year-old Romeo took his mother's love for fashion and often showcases his unique style to his 2.9 million followers.
Earlier this year, he bagged his first professional cover shoot for L'Uomo Vogue. Finally, Cruz, 16, and Harper, 10, the youngest of the home, usually make appearances on their parents' social media.
Victoria rose to fame as part of the 90s female singing group Spice Girls and was known for her persona as Posh Spice. After a successful career as a singer, Victoria ventured into fashion and has since built an empire.