Nastia Liukin Flaunts Her Figure in Various Colorful Outfits as She Answers Fans' Questions
Olympian gymnast Nastia Liukin recently opened up about her lifestyle and career in a candid Q & A session with her fans. The renowned athlete showed off her impressive figure in several lovely outfits. 
Nastia Liukin opened up to her 1 million followers on Instagram like never before. Yesterday, the gymnast participated in a Q&A session with her fans as they asked her questions about her career, personal life, and fashion choices.
In the first post, which showed Liukin dressed in a glamorous blue dress paired with strappy sandals, a user asked if she would ever consider competing again, and the retired athlete said she would never.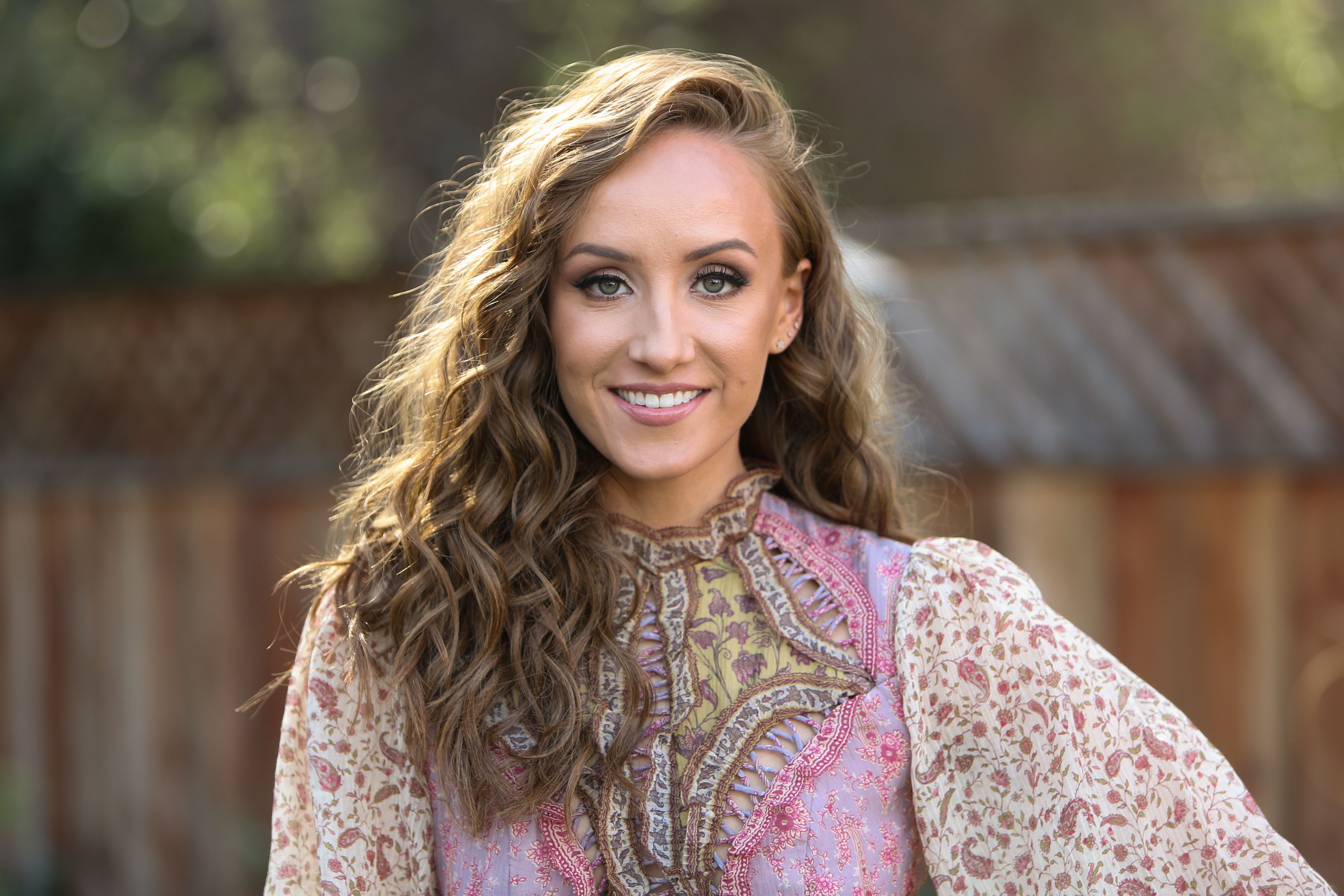 ANSWERING FANS' QUESTIONS
The following post saw the 31-year-old dropping jaws in an emerald green dinner gown as she talked about serving as a correspondent and commentator for the Olympics. When asked how she deals with the nerves, Liukin wrote:
"Prep starts way in advance - we have pre-meet calls/interviews with most of the athletes. I like to watch and study previous competitions/ routines."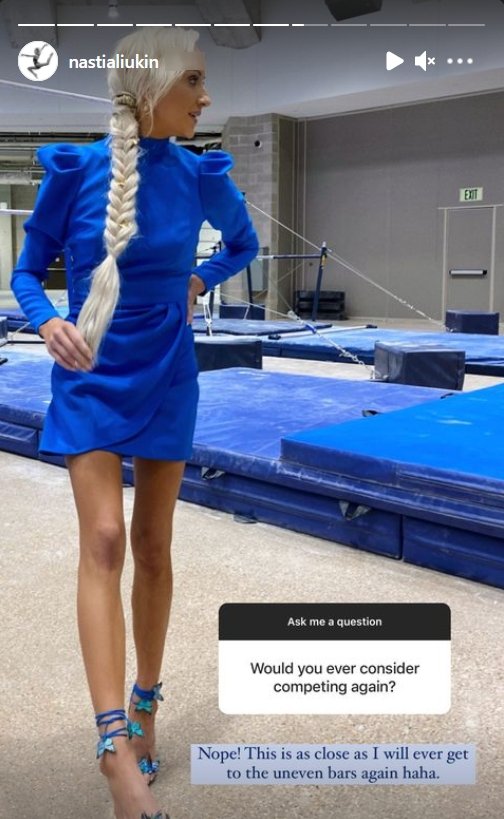 The tone of the questions soon changed to fashion inquiries. Liukin is known for her impeccable style, so it's no surprise that fans want to know all about it.
While showcasing her slim frame in various trendy outfits, Liukin revealed that she prefers sneakers to heels and loves experimenting with her hair. She shared that she has no preference for long or short hair but always likes to style it into a bun.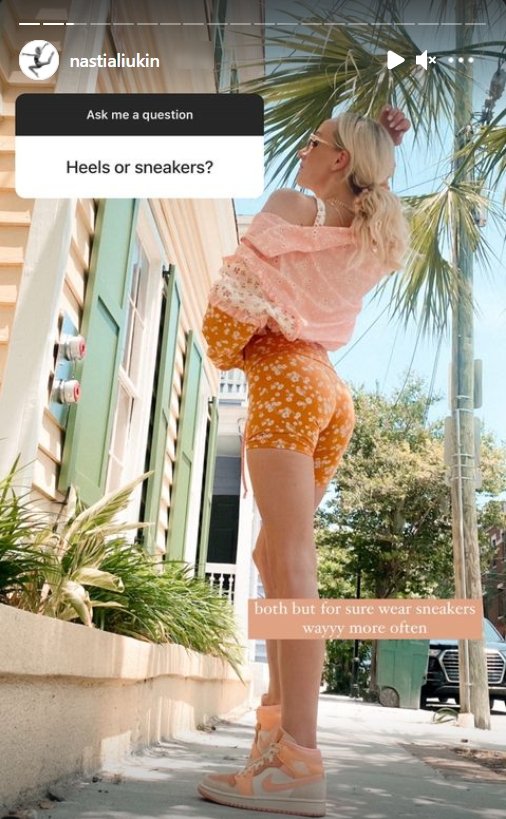 LIUKIN'S CHARLESTON GUIDE
Liukin's Q&A session comes a day after she surprised fans with a personalized Charleston guide. The former gymnast spends ample time at the South Carolina city, often referring to it as her second home.
However, since saying goodbye to the sport, the Russian native has explored her other passion - beauty, and fashion.
Given her familiarity with all the hot spots and worthwhile monuments, Liukin announced that she put together her own guide to help people have a memorable visit to the historical city. She explained:
"One of the most frequent DMs I get are you guys planning Charleston trips and looking for places to go (stay, eat, play) + things to do while there! Been meaning to do this round-up for a while…."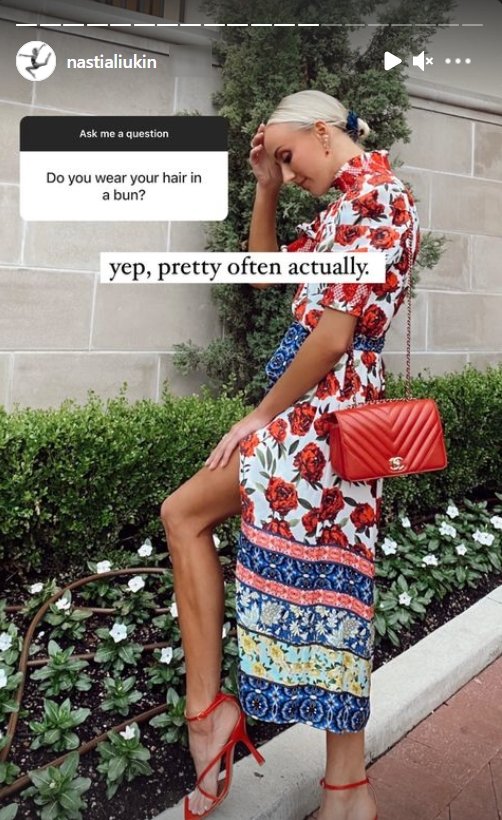 LADY IN GREEN
Earlier this month, Liukin served looks at the 2021 U.S Gymnastics Championship in For Worth, Texas. The five-time Olympic medalist who served as a commentator turned heads in a dashing emerald green dress.
The A.L.C dinner gown featured a daring high-thigh slit that put Liukin's toned legs on display. In addition, the dress had elegant puffed sleeves and a high neck that perfectly complemented the gymnasts' slim frame.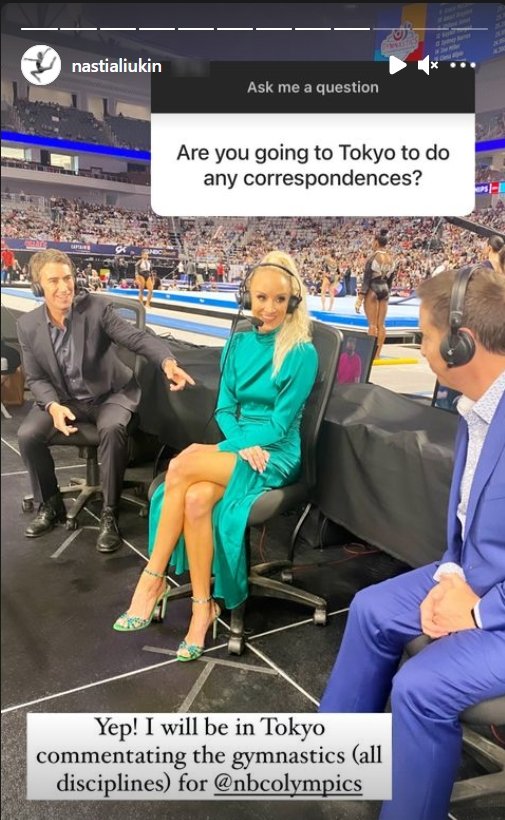 Her blonde hair was styled into a sleek and long ponytail. Liukin finished the look with elaborate makeup and a pair of bejeweled open-toe strappy heel sandals from her favorite brand, Aquazzura.
LIFE AFTER THE OLYMPICS 
After a stellar performance at the 2008 Beijing Games, she shocked fans with her retirement at just 22. However, since saying goodbye to the sport, the Russian native has explored her other passion - beauty and fashion.
During an interview with Forbes, Liukin revealed that gymnastics paved the way for her entrepreneurial side to show forth. Liukin started her own company that sells a personalized line of gymnastics equipment.
She also launched a beauty product line via a partnership with Sephora and is a major beauty and fashion influencer thanks to her massive followership online. She often does campaigns and PR for high-end brands.