Nastia Liukin Rocks Long Braid and Puts Her Legs on Display in an Electric-Blue Mini Dress
Nastia Liukin made an appearance in the gymnasium, but not in her leotard. The Olympic gymnast looked stunning in a bright blue dress as she posed next to the bars. 
Nastia Liukin is back in the gym, but this time, she exchanged her sequence leotard for a gorgeous electric-blue mini dress with long sleeves and a pair of heels. 
The Olympic gymnast took to Instagram to share a snap of her posing next to the gym mats and bars as she showed off her long, fit legs and blonde braid that hung over her shoulder.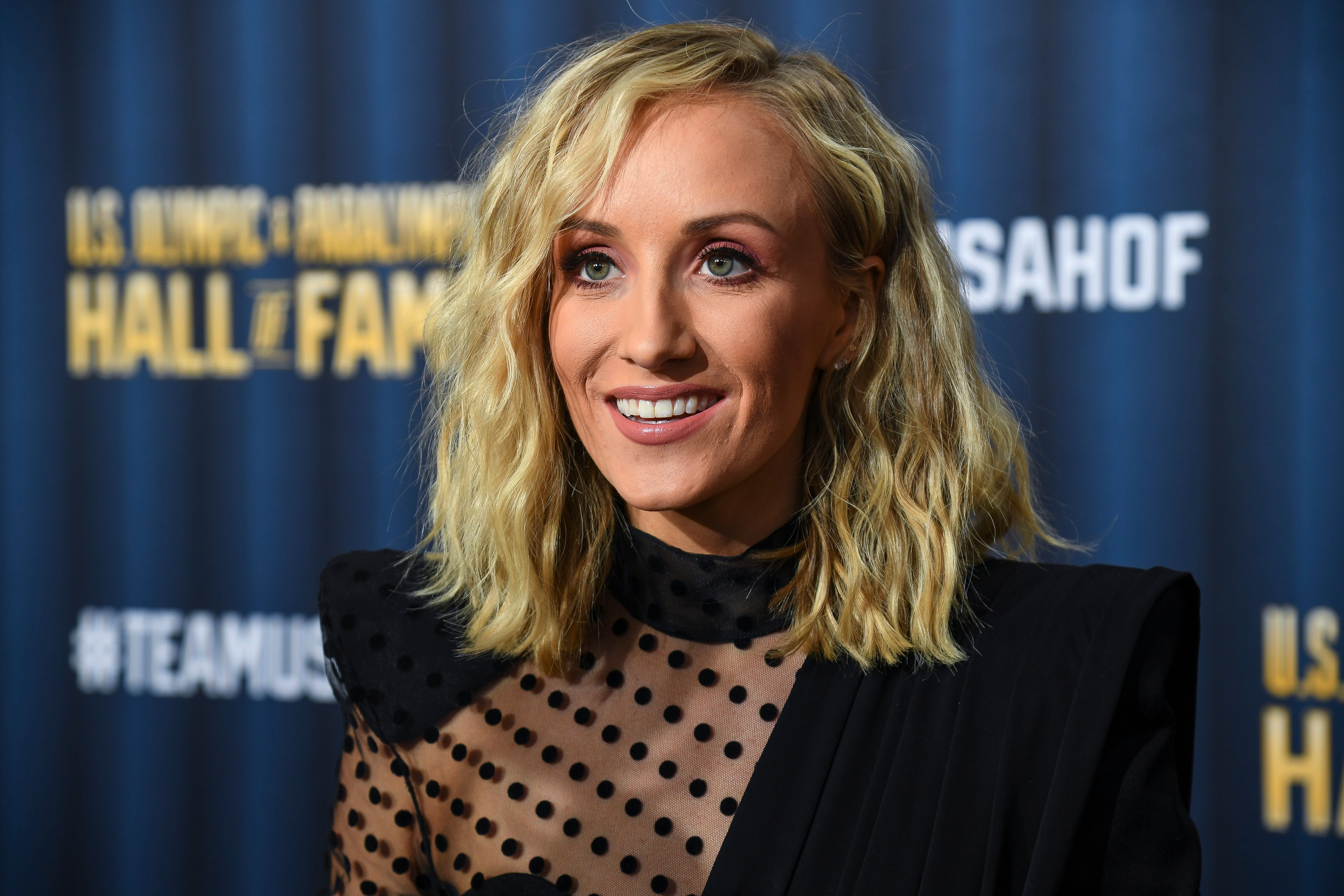 IN SUPPORT OF HER SPORT
Liukin had her 1 million followers laughing as she penned a funny caption to go along with her string of snaps. She combined her joke with a promotion for the women's gymnastics competition. She wrote: 
"made it in time for warm ups but forgot my leotard... 😜 jk une in to nbc sports network to catch day one of the women's competition at the national championships" 
The gymnast was also sure to mention her fellow world champion gymnast, Simone Biles, who was working toward her seventh national title at the upcoming competition. 
[Liukin] has added a mask to her Celery Green Cream product line which has been very popular. 
Biles, a 30-time World and Olympic medalist, was quick to drop a comment on Liukin's post. The post also saw a like from McKayla Maroney, also a former gymnast. 
Liukin has built up good connections in the gymnastics sphere after winning five Olympic medals in the sport. She retired at the young age of 22 back in 2012. 
END OF ENGAGEMENT
Unfortunately, it hasn't been sunshine and roses in all areas of Liukin's life. The gymnast was previously engaged to hockey player Matt Lombardi but the two called off their journey down the aisle. 
Lombardi opened up about the break-up saying that he didn't have any regrets about his relationship with Liukin. The former athlete shared the following about the broken engagement: 
"You get engaged to someone and obviously you have plans and then we broke up — we didn't get engaged with the idea we'd break up." 
MOVING ON
Despite the harsh realities of a break-up, Liukin seems to be doing better than ever. The former gymnast's Instagram feed is full of self-assured snaps showcasing her fit body and amazing fashion style. 
She has also been working on expanding her beauty brand. She has added a mask to her Celery Green Cream product line which has been very popular.