Nastia Liukin Channels a Barbie Doll and Puts Her Legs on Display in a Pink Polka Dot Mini Dress
Olympic gymnast and gold medalist Nastia Liukin is turning heads after taking to social media to share a photo of herself in a vibrant pink polka dot mini dress in Charleston, South Carolina.
Nastia Liukin, 31, took to Instagram to make a very bold fashion statement for her 1 million followers. Liukin who is known for her love of the color pink has been spotted in similar attire in the past.
As if to channel her inner Barbie, the Olympic star was seen wearing a pink polka dot mini dress flaunting her flawless legs which elicited a lot of admiration from her followers.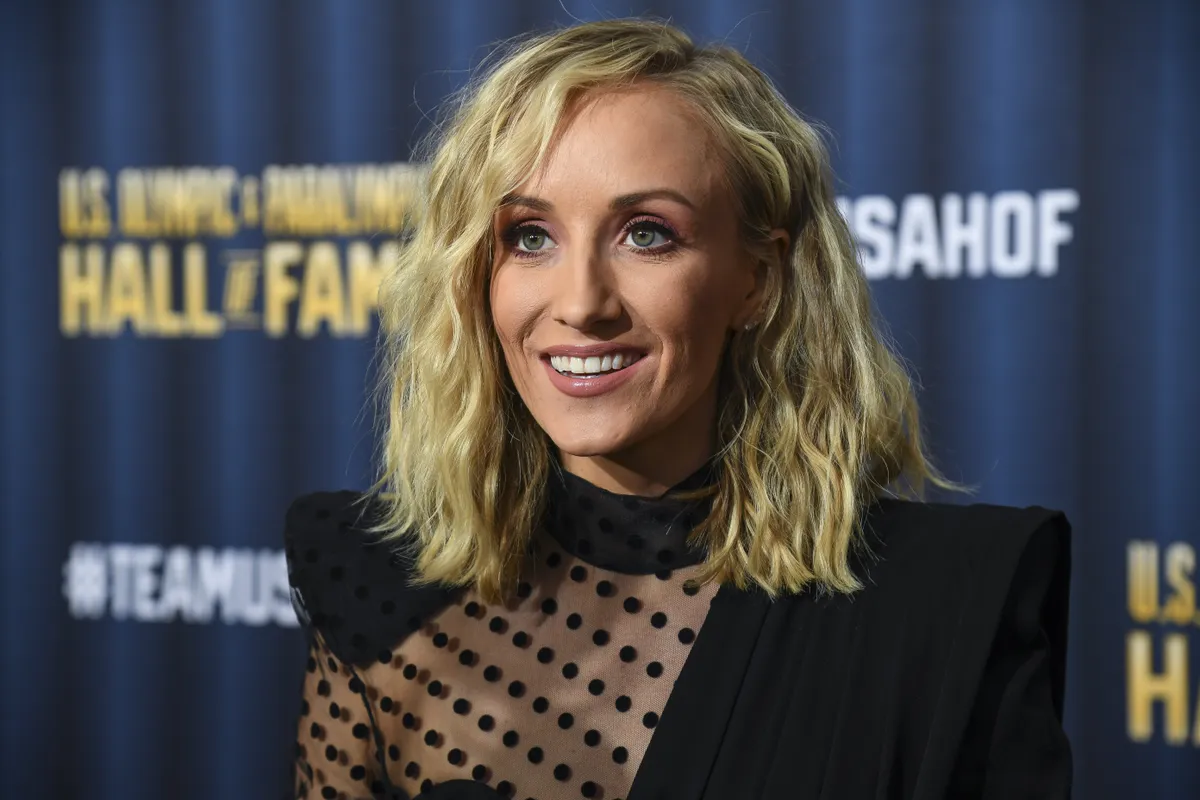 One look at her and you can see why the Barbie comparisons are always being made about her. Nevertheless, she has had a successful career and still maintains her healthy lifestyle of gyming and self-care.
Liukin who currently has a celery-based skincare product line called, $55 Celery Green Cream has been busy trying to build and expand her brand with new skincare products.
Growing up as the daughter of an Olympic champion set the tone for a lot of her success.
From her fashion influence to her overall success as an athlete, one could say that she has lived more than one life. Her father, Valeri Liukin was a double gold medalist and played a vital role in her Olympic success. 
Fair to say the future is still bright for her and given everything that she accomplished at an early age speaks volumes to her success. However, she is always appreciative of the support her dad gave her she explained:
"I always did gymnastics from day one to become an Olympic champion just like my dad was."
Liukin often reflects on her time as a young gymnast and recently shared a photo of herself in the gym. She also highlighted how she was so disciplined when it came to keeping time.
Growing up as the daughter of an Olympic champion set the tone for a lot of her success. It goes to show how big of an influence her father had in her life not just as a parent but as her Olympic coach as well, she said:
"My dad sat me down and he literally wrote my routines, literally, everything down in paper."
Liukin's success has been an inspiration for future gymnasts as well, most notably 20-year-old, Alice Kinsella, who made a name for herself during her Commonwealth Games debut on the Gold Coast three years ago. 
Fair to say the future is bright for her as well having already claimed success at such an early age. As she prepares to make her Olympic debut in Tokyo later this year she will be keen to make her mark.