Remy Ma, Husband Papoose & Daughter Reminisce All Rock Kimonos for Her Extended Birthday Party
Remy Ma recently celebrated her birthday party along with her husband Papoose and their "Golden Child", Reminisce who came into their lives after her mother decided to take a leap and try IVF. 
Rapper Remy Ma took to Instagram to share some festive snaps of herself, her husband Papoose, and her daughter Reminisce. They were all wearing kimonos for her extended birthday party. 
The post consisted of multiple photos, many of them showing off the Japanese-themed decor. The ceiling was strewn with lanterns while many attendees wore traditional kasa hats.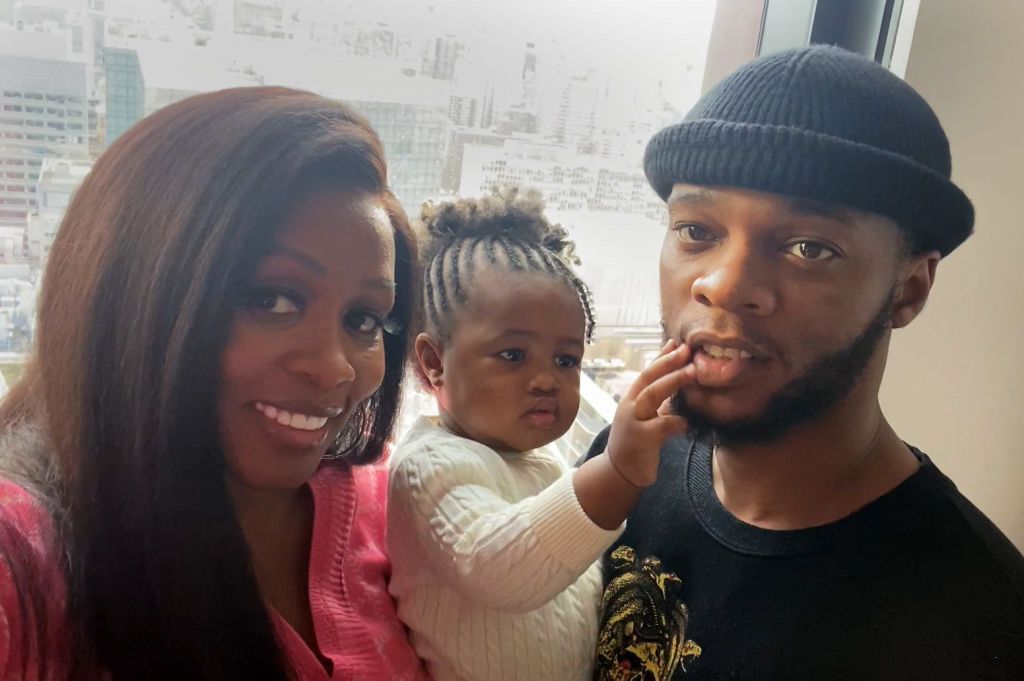 Remy was dancing energetically in a mostly-pink kimono in the first snapshot while surrounded by smiling visitors. Taking to the caption, she expressed:
"When I tell y'all this year was one of my most fun birthdays EVER!! I literally laughed and danced for like 72 hours straight!!! ⛩🎎🍣 🧧🎏🏮🍱"
Her caption took a serious turn when she addressed followers who were accusing her of cultural appropriation. The music artist affirmed that she wasn't doing so and that she loves Japan. 
One of the shots was of Papoose and their baby Reminisce. The little one sported a light blue kimono while pulling a pout while Papoose, who wore a black and dark blue kimono and gave one of her hands a gentle kiss. 
Following a miscarriage, they tried IVF and it worked.
Although there were some rare criticisms regarding cultural appropriation, most fans and followers loved the picture. Many of them wished Remy a happy birthday and left the post with around 108,000 likes. 
These two love to celebrate. In 2019, they made it to their 11th wedding anniversary and Remy took to Instagram to honor the special milestone, writing on the post: 
"Yesterday made 11 years I've been married to my husband."
"Made To Love Ya" by  Gerald Levert played in the background as the post shifted through a montage of the couple and their many years spent together. The post has received around 800,000 views. 
Remy struggled to conceive and give birth to their child Reminisce, who they sometimes refer to as "The Golden Child." However, following a miscarriage, they tried IVF and it worked.
The rapper recently opened up about planning to have a second child. She stated that although she wants to have another baby, the IVF process isn't possible because Reminisce is still breastfeeding. 
The parents have joked about their daughter not wanting a sibling. Taking to Instagram, Remy shared a video of the little one lying between them both.
She humorously wrote that Reminisce loves to sleep between them as if she is knowingly making sure there will be no more babies. The comment section loved it with laughing emojis flowing in.