TI's Daughter Deyjah Proudly Shows off All the Colorful Tattoos on Her Body
T.I.'s beautiful daughter, Deyjah Harris, proudly showed off all her colorful tattoos on social media. The 20-year-old beauty has six images inked on her body. 
Rapper T.I.'s stunning daughter Deyjah Imani Harris looked like a living art in her recent Instagram post. The young model displayed a post dedicated to her six tattoos.
In her first photo, Harris showed a line of round-patterned tattoos on the side of her body. She then showed a short clip of a freshly made crystal-shaped tattoo on her right wrist.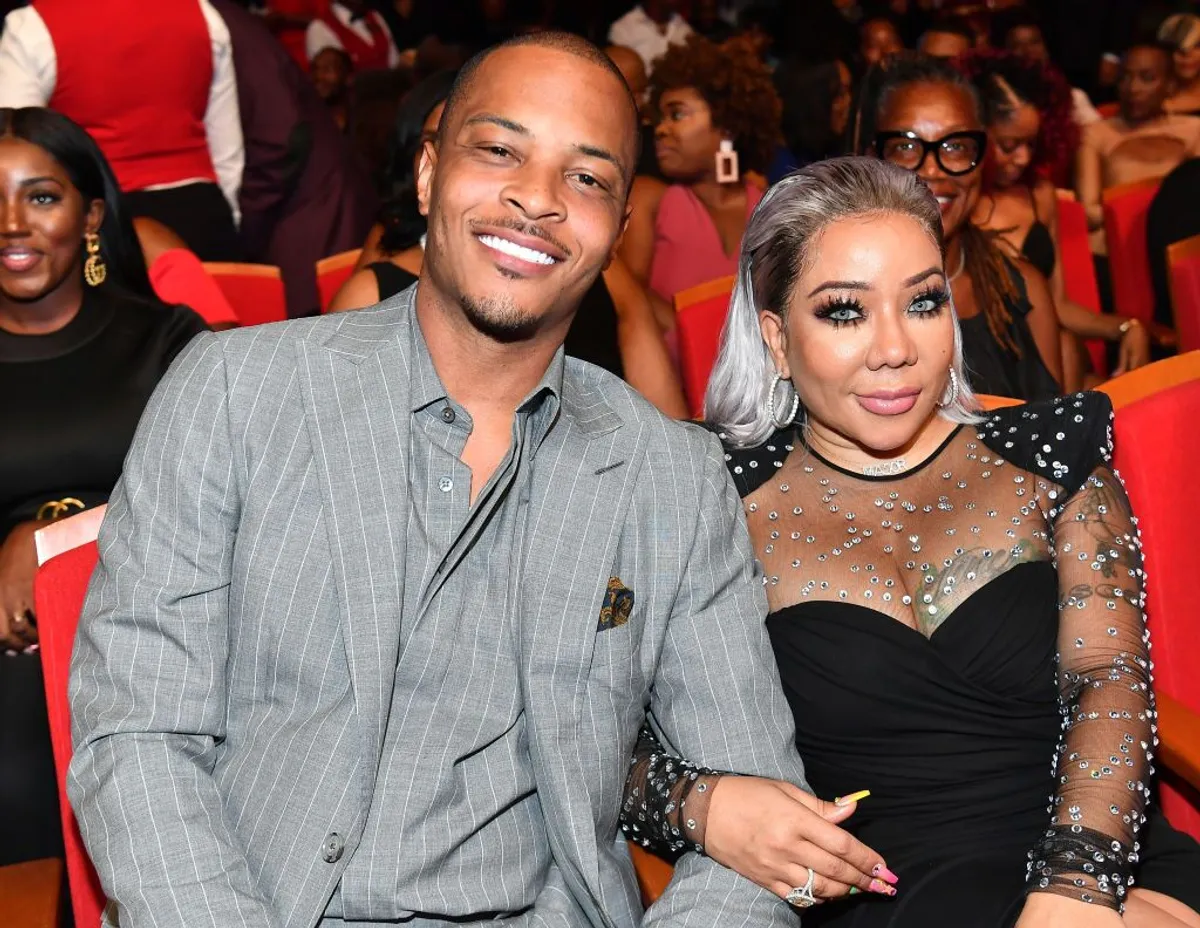 Underneath the newly-inked tattoo, a text read, "One day at a time." Harris posted another video of her yin and yang arm tattoo with a sun and moon in it. She wrote:
"me and @inkk_by_jv go crazy every time.💫🤞🏼 [sic]"
She featured another sun tattoo on her left wrist with the word "Elevate" on it. She then flashed her leg tattoo showing a woman covered with a patch of orange-blue color on the head. 
As for her last photo, Harris showed an image of two women with upside-down faces at the back of her left arm. She noted in a hashtag that she will delete all of them on Instagram.
Her colorful tattoos quickly gained the attention of many fans who applauded her tattoo artist for an excellent job creating art. A fan gushed, "These are really great."
Other followers wondered about how she coped with the pain of getting all her striking tattoos. Some asked about the meaning behind every image.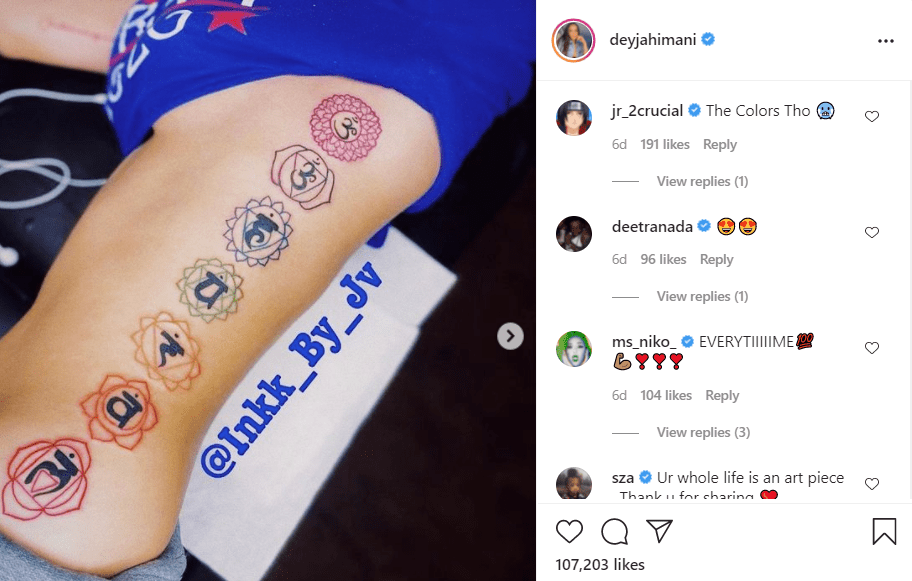 Harris' freedom to have tattoos comes a year after rapper T.I. apologized to her for publicly revealing that he takes her to a gynecologist as a way to check her virginity.
She was disappointed that her father, whose real name is Clifford Joseph Harris, dared to share something private. The father-daughter duo seems to be on good terms now. 
Ironically, T.I. and Tiny were recently dragged into a sexual assault case filed by two women in Los Angeles.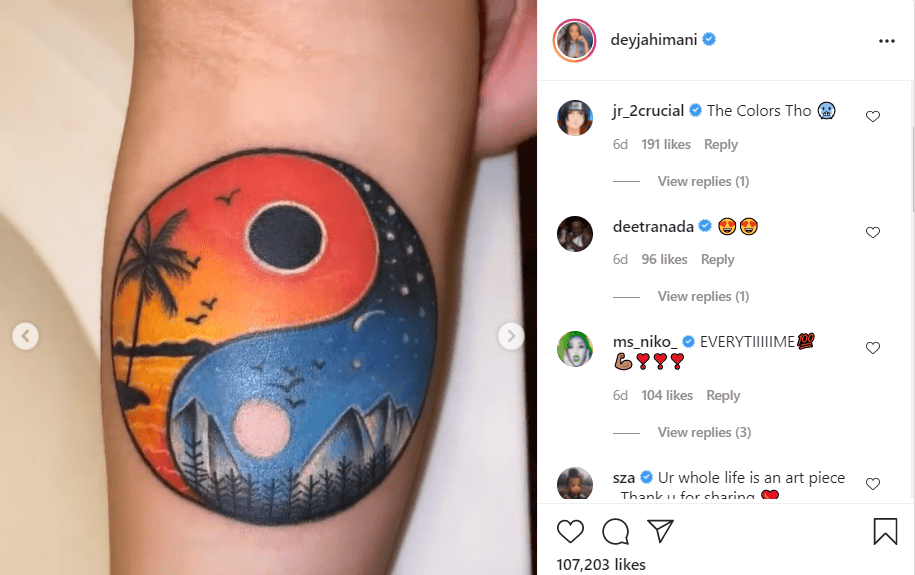 The veteran rapper has been highly protective of Harris, as he doesn't want any man to disrespect her. He shares his daughter with his ex-girlfriend and singer, Ms. Niko. 
His wife, Tameka "Tiny" Harris, enlightened him about the female perspective on the issue, noting his remark as misogynistic. He later realized his mistake. 
all my tattoos💫 pic.twitter.com/5FIunD0EKB

— Deyjah Harris🤎 (@yafavdeyj) December 21, 2020
Ironically, T.I. and Tiny were recently dragged into a sexual assault case filed by two women in Los Angeles. The power couple who wed in 2010 denied the allegations. 
The couple shares a tight bond with their six blended children. They recently became grandparents after one of their kids, Zonnique Pullins, gave birth to a baby girl last year.