Tia Mowry & Her 'Mini-Me' Cairo Pose in Matching Dresses Enjoying Mom & Daughter Tea Ceremony in Pics
Tia Mowry and her daughter are family goals. See how the pair twinned in matching outfits and hairstyles while enjoying a mother-daughter tea party in new photos.
"Sister, Sister" star Tia Mowry became a household name when she and her twin sister, Tamera Mowry, appeared on the classic show.
The series featured actual twins acting like twins on-screen. It brought so much realness, and their audience became attached to the impressive and talented teenage stars.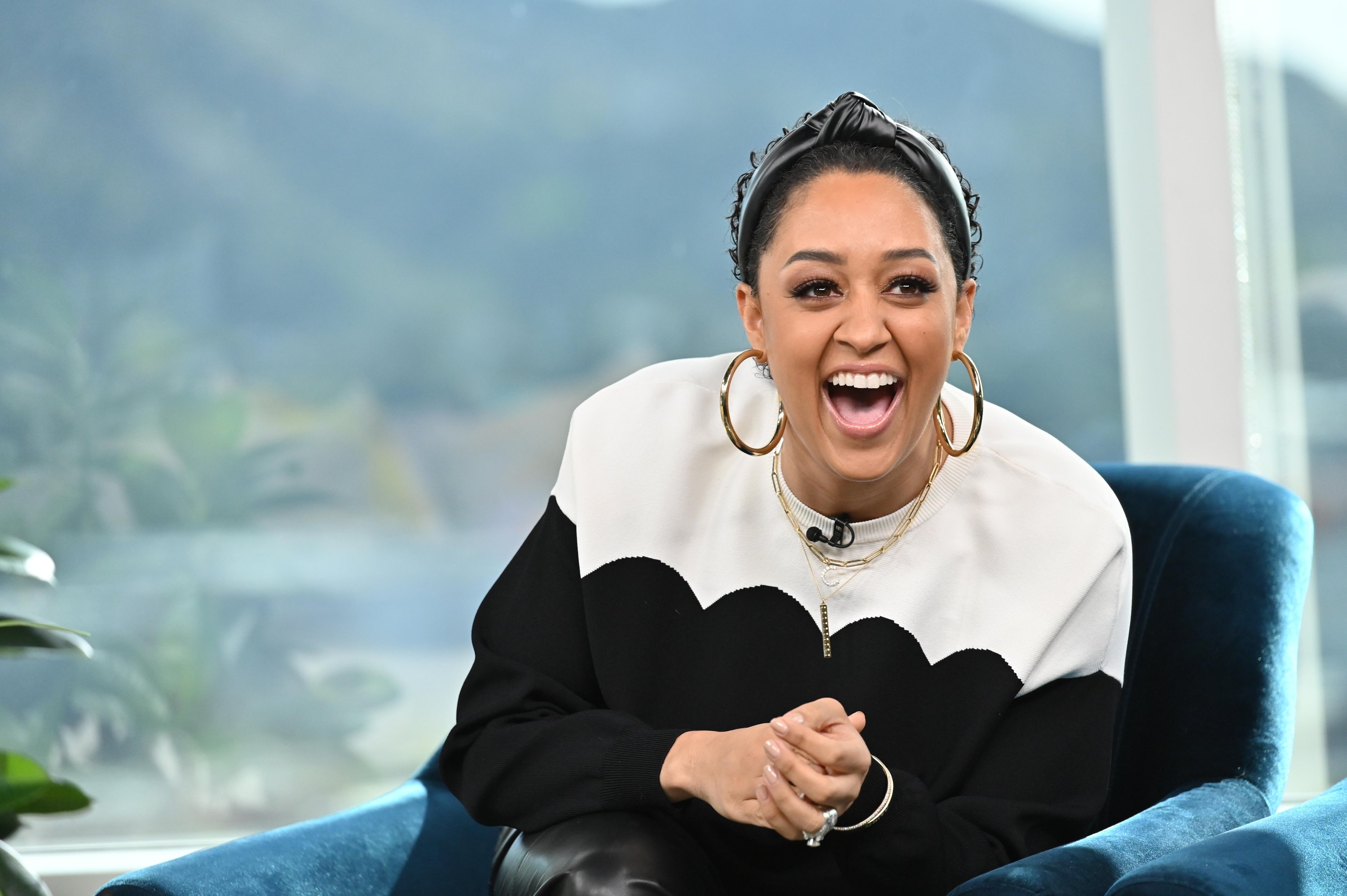 It has been decades since the show and the girls have both branched into other things. They also have beautiful families and adorable kids with whom they bond with.
Tia is a mother to a son, Cree, and daughter, Cairo. The on-screen personality often loves to show off the sweet and seamless connection she shares with her little princess.
A few hours ago, both mother and daughter enjoyed an intimate tea party in an indoor venue. They smiled, laughed, played around, and shared their unique moments online.
Their bonding experience was detailed in a slideshow of images that revealed the pair clad in free-flowing matching dresses and similar hairstyles.
Although Tia added big earring hoops and bracelets for a spin, she posed with no shoes on. On the other hand, Cairo had no jewelry to accessorize with, but she rocked white leather sandals.
The name was selected by Cory Hardrict, her husband, who was responsible for picking their son's name.
A particular photo focused on the china wares— a customized teapot belonging to the toddler, which consisted of cups and saucers, a tray, and a milk jug. 
The accompanying caption for the post explained that the girls sure had a swell time and deliberately rocked matching outfits for the occasion—playtime. Tia ended the write-up by asking fans for a grade point.
Fans were more than pleased to have a say in the mother-daughter moment. They serenaded the duo with praises and agreed that it was a pleasant idea.
This set of individuals would recall that Tia has been expressive with her journey as a parent, which comes with a display of pride and love for her mini-me.
A few weeks after welcoming Cairo, the mother-of-two shared the news with the world posting a heart-tugging message and photo of the cute newborn.
She also explained the meaning of her daughter's name which is victorious. The name was selected by Cory Hardrict, her husband, who was responsible for picking their son's name.
Since then, the onscreen-personality has been giving detailed accounts of her daughter's life. Some reveal mother and daughter in matching outfits, others celebrate special and remarkable times like birthday parties!