Brandy Pens Heartfelt Tribute to Her Only Daughter Sy'Rai & Shares Photos on Her 19th B-Day
American singer and songwriter Brandy Norwood shared lovely snapshots alongside a touching note on Instagram to celebrate her only daughter's 19th birthday anniversary. 
Brandy Norwood enjoys an amazing bond with her only child and daughter, Sy'Rai Smith, and the loving mother spares no words in declaring love for her beautiful baby girl.
Yesterday, Sy'Rai celebrated her 19th birthday and the 42-year-old American singer took to her Instagram page to celebrate her daughter in grand style.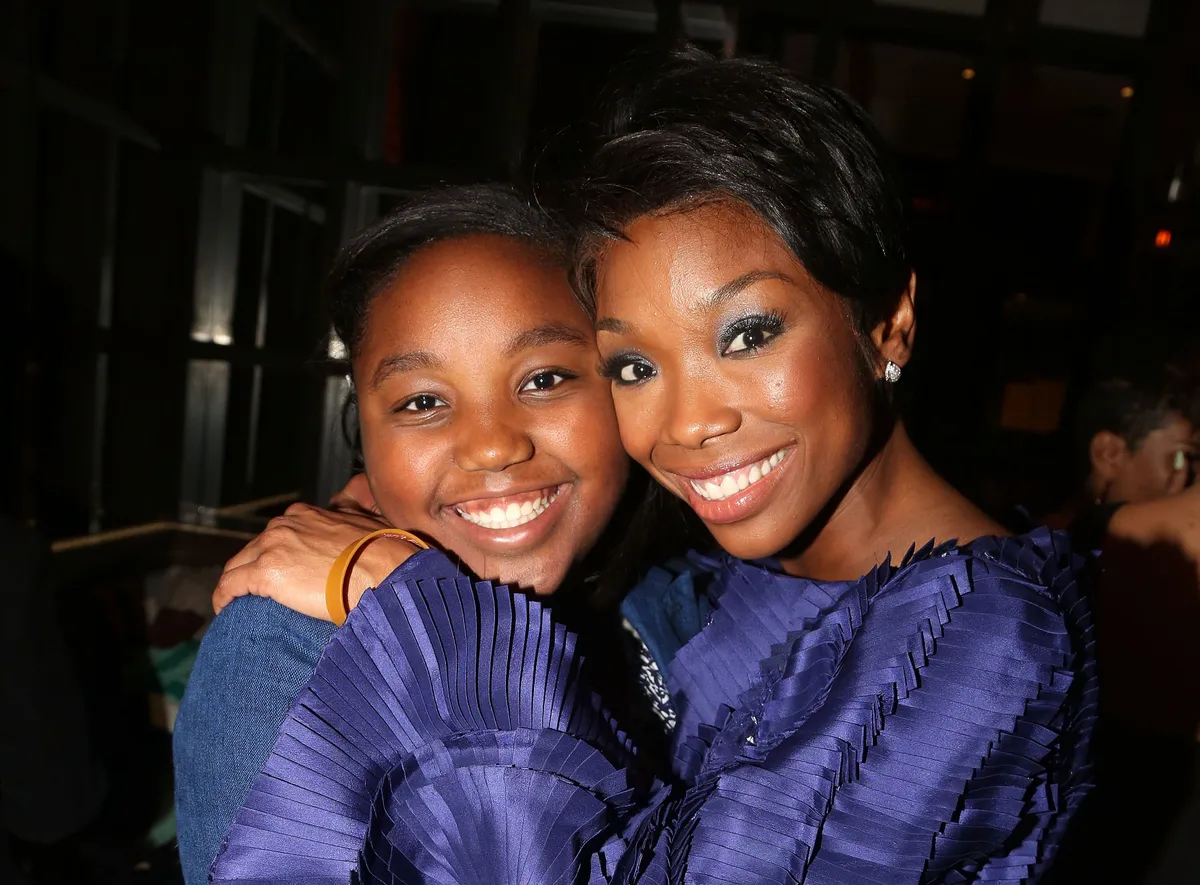 Norwood shared a series of snapshots and a video alongside a touching tribute to commemorate the occasion. The first slide showcased Sy'Rai looking chic in a multi-colored dress while sporting a subtle makeup look. 
She posed sideways with her head bent backward. Her long black hair caressed her back graciously, and the raving beauty parted her lips while giving a sexy look at the camera.
Other snapshots in the five-piece slideshow saw the mother-daughter pair posing together. In the short video, Norwood's daughter donned a black jacket and rocked long braids. Her full makeup added a touch of elegance to her look. 
The mother-of-one expressed her love for her daughter in the caption that accompanied the post. She called her daughter the most beautiful soul and revealed she was grateful to be called Sy'Rai's mother. 
She noted that if Sy'Rai were not there, she would not have been either.
The "Moesha" star wrote that the young lady had a bright future ahead of her and that she would be right by her side. Finally, she captioned that she loved her daughter more than she could express.
Fans and followers penned down their wishes for Sy'Rai in the comments section. Several celebrities were also spotted greeting her. Sy'Rai was not exempted as she wrote: 
"Love you most mummy❤."
Norwood welcomed her daughter on June 16, 2002 with her then-partner and producer, Big Bert. Later that summer, the icon's pregnancy MTV Diary series called "Brandy: Special Delivery" was aired. 
Years have passed and many cannot believe the actress' daughter is 19 already. And with encouragement from both her parents, it is no surprise that Sy'Rai has chosen to tow in the direction of music.
Last year, she released a single titled "At Your Best." Her cousin, Aaron Smith, produced the song which was a tribute to Aaliyah's 1994 track called "At Your Best (You Are Love)."
The singer has been a source of inspiration not only to her fans but her mother also. In an interview, Norwood revealed that after a fatal accident in 2006, she fell into depression and had thoughts of ending her life. 
However, the star said she had to get past the dark moment because of her daughter. She noted that if Sy'Rai were not there, she would not have been either.