Taraji P Henson Proves She's Still Got It as She Stuns with Pink Makeup & Top Knot in Pics
Taraji P. Henson still has it with six BET awards under her belt, unflinching love for her natural hair, and daring purple eyeshadow.
Actress Taraji P. Henson looked elegant and bold in a recent set of photos on social media. She knocked out her admirers wearing pink make-up and a top knot in the pictures. 
Henson's daring pink eyeshadow and lips suited her diamond brown skin as she gave the lens sultry poses. In each photo, the sunlight played against her skin.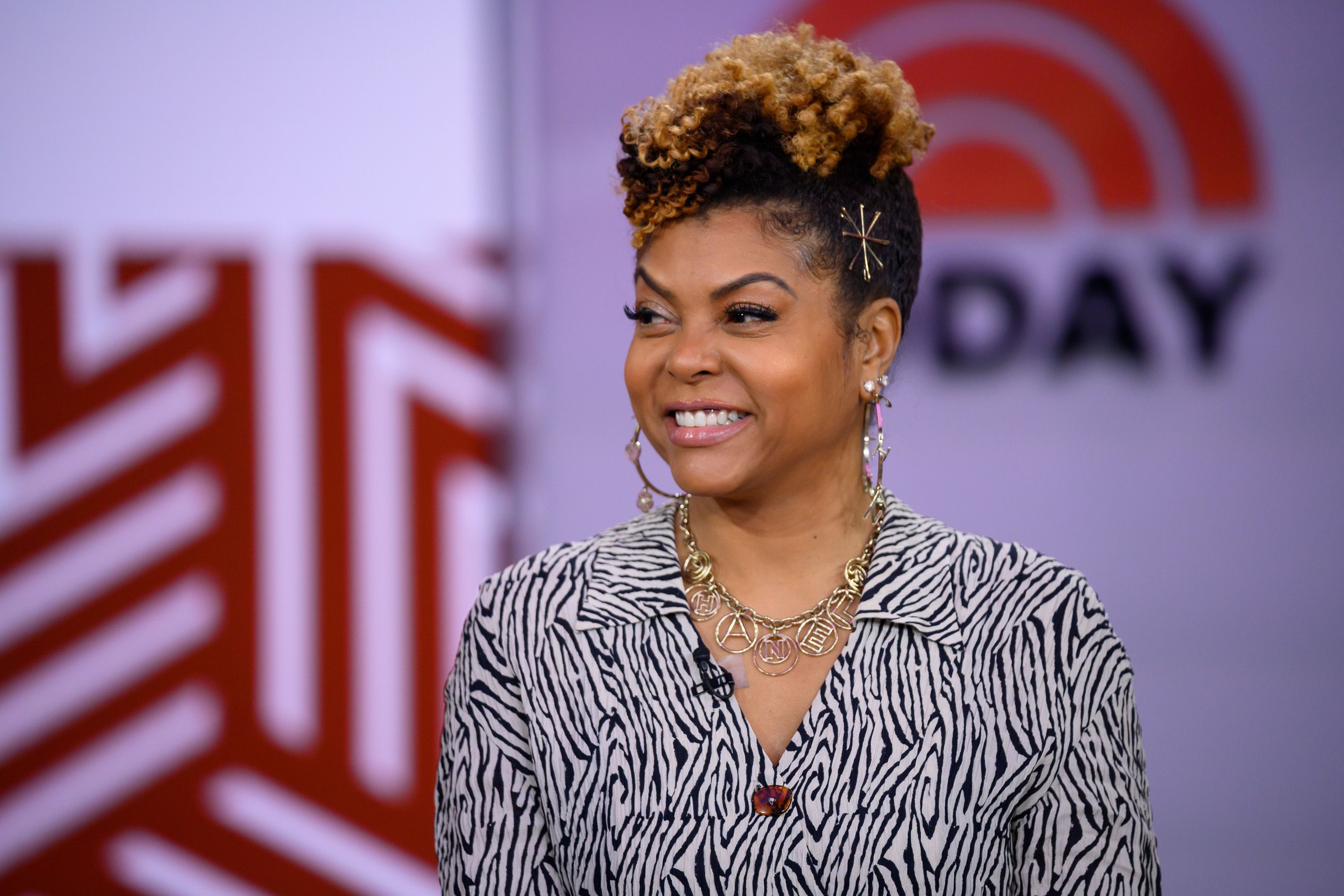 Henson gently brushed her cheek in one of the photos, giving off a feminine ambiance. She donned golden hoop earrings that stuck out from behind her hair and complimented her shiny shell-color nail polish. Her caption read: 
"#GoldenBrownGirl also @saishabeecham PAINTS HENNY!!! 🎨👩🏾‍🎨 Happy Friday!!! 💋💋💋 "
Her middle-part hairstyle was beautiful and her tresses were tied into an elegant top-knot, leaving her front fringe free and leaving her with side bangs. Her dark hair glimmered in the sun and matched her black T-shirt. The hair was tousled, evidently in a well-thought-out way. 
Henson took to Instagram to show off her hair once again. However, this time it was a throwback picture of her in 8th grade with voluminous bangs.
She stated that the process was quite arduous, but eventually, she fell in love with her Black curls.
Many fans loved the hairstyle and complimented her on the classic 80's style. Other followers, however, weren't too fond of the look. 
Beyond the screen, Henson has a deep passion for hair. The performer nearly became a cosmetologist until her path changed, and she began performing as an actress. 
The celeb opened up about her own journey with her tresses. When she first went natural, she stated that the process was quite arduous, but eventually, she fell in love with her Black curls. 
Henson will be hosting the upcoming BET Awards, which is themed "Year of the Black Woman." In connection to this, the actress released the heartwarming statement:
"For more than 20 years, the BET Awards have been a celebration of Black creativity, art and excellence."
She said she is filled with so much gratitude to be onstage with other powerful Black women. She herself has won best actress six times at the popular awards show.