Shawn Wayans' Daughter Illia Hugs Stevie Wonder's Son Mandla While Smiling in New Photos
Shawn Wayans' daughter Illia gets playful with Stevie Wonder's son, Mandla. See how they flash their teeth as she embraces him from behind in two new snaps.
The incredible Shawn Wayans is noted for his contributions to the entertainment industry. He is an accomplished writer, producer, comedian, and actor. However, one title he is ever so proud of is that of a father.
He shares three kids with his wife, a fitness trainer named Ursula. While Shawn loves to keep his private life under the radar, his growing kids are interested in exploring by sharing a few details of their engagements online.
Recently, one of his kids, Illia, dropped a snap via her Instagram. The teenager was in the company of a dear friend, Mandla, who happens to be Stevie Wonder's boy. The shared shot read:
"Lil shrimp."
In the post, Illia arrested Mandla in a tight hug from behind. Despite the grip, the duo seemed to be enjoying each other's company as they flashed their white teeth at the camera.
A second image showed Shawn's mini-me holding on strongly to her pal, who concerned himself with looking right into the shutters with a hand extended to his cap in a pose.
Shawn's closeness to his brother Marlon made him name his own son Marlon.
Mandla's black cap labeled with dark sunglasses in front to give a trendy look was not the only thing he wore. Wonder's son sported black pants belted with a brown belt a little below his waistline, and a white singlet.
Illia donned an all-black outfit but added a pink jacket and a purple sling bag that appeared fully stocked, and draped past her knee.
The producer's daughter is similar to her mom when it comes to posting photos about friends and family. Ursula often gives her online audience snaps featuring her family's getaways and backs it up by proudly revealing how she bonds with the trio.
Shawn's posting is flawed, still, he sometimes manages to spill the tea on fatherhood, especially since it is his favorite role. The actor once claimed that he is a doting dad to the kids, and is proud they emulate the values he teaches them.
Apart from his nuclear family, the father-of-three shares a healthy relationship with his extended family. Shawn's closeness to his brother Marlon made him name his own son Marlon.
For now, the producer's kids are yet to express their likeness for entertainment, but the entertainment industry will always remember the lasting legacy made by the Wayans.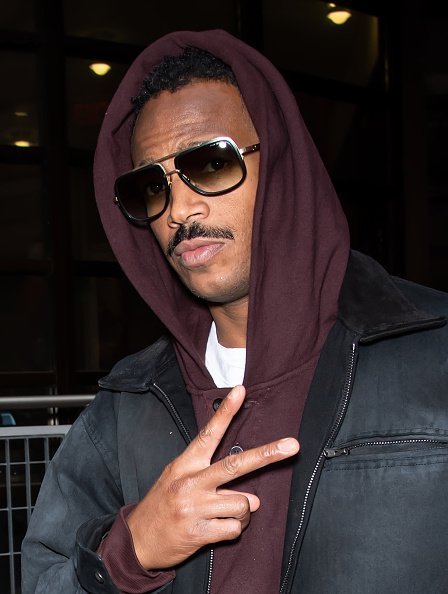 This bunch consists of greatly talented individuals from Primetime Emmy winner Keenen Ivory, actors Damon, Marlon, Gregg, Michael, Chaunte, and producers Craig and Shawn, among others.