J Lo and Look-Alike Sister Lynda Look like Twins in a Rare Snap to Mark Her 50th Birthday
Singer Jennifer Lopez celebrated her youngest sister, Lynda Lopez's 50th birthday this month and shared glimpses of the celebration on Instagram. 
On Instagram, Jennifer Lopez, AKA J Lo, shared a few rare sister selfies with her youngest sister, Lynda Lopez, in honor of Lynda's 50th birthday this month. The middle Lopez sister also shared a sweet message to celebrate her sister. 
J Lo shared multiple glimpses into her sister's birth celebrations on her Instagram story, including a video of her very emotional birthday speech that caused the actress to burst into tears.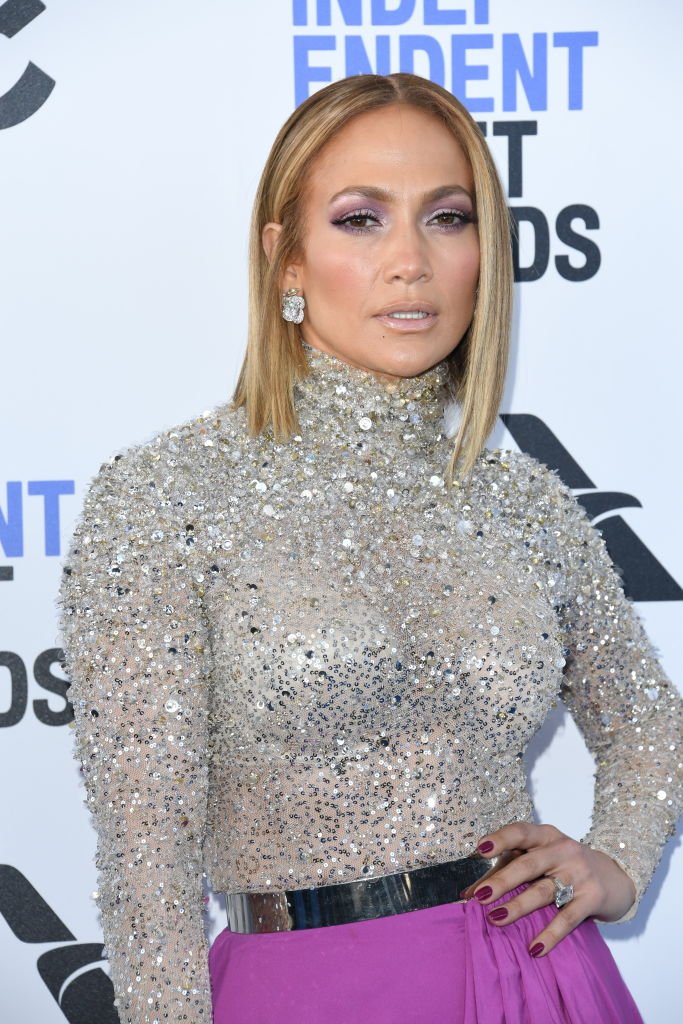 However, she also took to Instagram to honor Lynda with a lovely tribute. The "On The Floor" singer shared two photos of the sisters. The pair looked beautiful as they posed together in outfits in the same off-white tone. 
Alongside the gorgeous snapshots, the proud older sister explained that her younger sister was her first best friend, her partner in crime, and the person she could celebrate with. J Lo continued and said of her sister:
"You are a brilliant, shining angel on earth with a pure heart and a genuinely beautiful soul. You deserve all the best things in life..."
J Lo's friends and fans took to the comment section to wish Lynda for her birthday and compliment the two beautiful sisters. Lynda responded to the sweet tribute and wrote that she loved Jennifer. 
The sisters celebrated Lynda's birthday on Monday night with a birthday bash that included friends and family. J Lo shared a few intimate moments from the celebration on her Instagram story.
The pair actually dated from 2002 to 2004 and were branded as "Bennifer" by fans.
In one of the videos, J Lo delivered an emotional speech in front of the guests, which made her burst into tears. The 51-year-old told her sister that they would also be there for each other. 
The sisters also celebrated the evening before with dinner at Nobu in  Malibu, California. J Lo's new boyfriend, Ben Affleck, was a part of the guest list and the singer's twins, Max and Emme.
 Ben and J Lo have been seeing each other since J Lo, and Alex Rodriguez called off their engagement in April. The couple was seen getting very close as they shared a kiss and an embrace during the celebrations. 
According to an Us Weekly source, the couple is very happy together, and many friends believe "they can see them staying together forever this time around. They are soulmates and always have been."
The pair actually dated from 2002 to 2004 and were branded as "Bennifer" by fans. They were spotted together shortly after J Lo and A-Rod called it quits, and have spent time together in Montana, Miami, and Los Angeles. 
The family must approve of Bennifer's relationship as he attended the celebrations. J Lo has an older sister, Leslie. However, unlike her two younger sisters, Leslie prefers to stay out of the spotlight.