'The View' Host Sherri Shepherd Shows of Her 20-lb Weight Loss in Skintight Black Body Suit
While many put on weight during the quarantine, Sherri Shepherd shed pounds. She recently appeared on "The Kelly Clarkson Show" ready to show off her newfound figure. 
As Kelly Clarkson said in a clip on Sherri Shepherd's Instagram post, "I don't know if you're ready for this." Her audience certainly wasn't, as the host of "The View" walked confidently on stage in a skintight black bodysuit. 
She strutted on stage with her 20-lb weight loss, which was clear as daylight. This was the first of the many pictures the comedian and author shared about her time on "The Kelly Clarkson Show."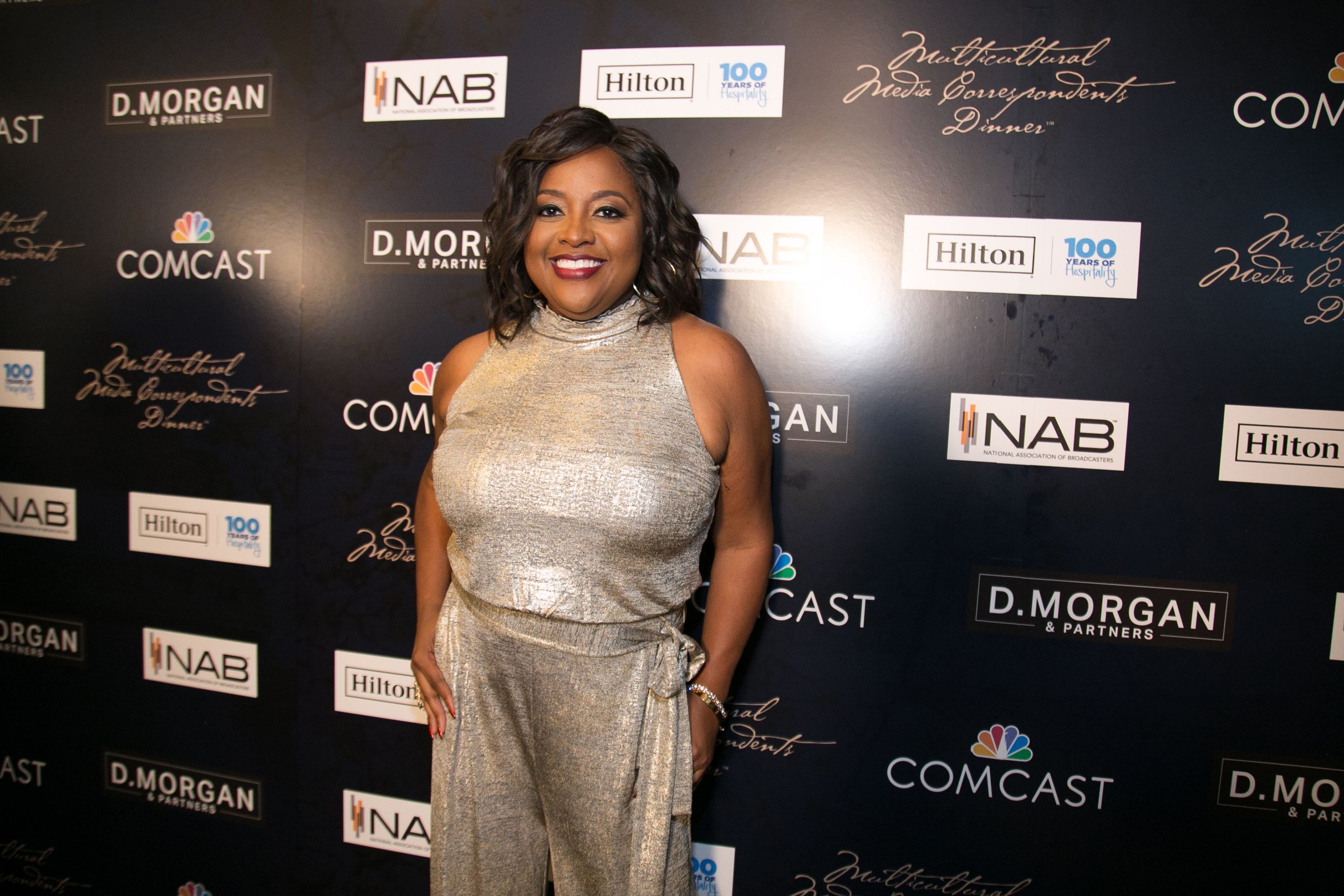 The first picture captured her entire physique, which gave admirers a glimpse of her slim figure. In the description, the renaissance woman expressed: 
"TODAY I am showing off some moves on @kellyclarksonshow!"
The suit also displayed her curves and gave viewers a peek at her prominent bust area. Additionally, it sported a diagonal opening just above her cleavage.
Her matching open-toe heels added to her already shapely legs. With minimal jewelry, the outfit was the focus, emphasizing her toned body even more. 
In 2016, Shepherd's ex-husband, Lamar Sally, filed for more child support from the television host.
Showing off her skills, Shepherd made her slim figure increasingly obvious by playfully pole dancing with Clarkson in one of the post's clips. Fans loved it, remarking on how sexy she looked. 
Once again, the funny woman's admirers adored her as she dressed up in a tight suit once more. However, this time she took it up a notch wearing a seductive red ensemble. 
Her followers weren't the only ones who were astounded by her skin-tight look. Other celebrities also took to the comment section, such as Porsha Williams, who pegged the comedian as powerful. 
Shepherd opened up about shedding the pounds. She emphatically stated at just over 50 years old, she feels better than she ever has. 
The actress toned up during COVID-19. Through this quest to be fit, the performer aims to be healthy enough so she can be around for her special needs son Jeffrey. 
In 2016 Shepherd's ex-husband, Lamar Sally, filed for more child support from the television host for their 6-year-old child Lamar Jr. Shepherd's rep claimed his request was repudiated by the court: 
"Sally and his counsel were humiliated as the judge flat out denied his request."
Taking to Twitter, she chose to provide some clarity for her fans. Stating that she always provided the necessary finances, she alleged that Sally was asking for money so that he didn't have to work.