Eddie Murphy's Ex Niki Shares Pic of Their Granddaughter Evie & Calls Her 'Beautiful Blessing'
Eddie Murphy's former wife loves being a grandmother. She recently shared a picture of their granddaughter Evie, and it melted many hearts. 
Eddie Murphy's ex Nicole Murphy recently warmed many hearts after she took to her Instagram page with a cute shot of their granddaughter Evie. 
The close-up image attracted a lot of likes and positive comments because it captured little Evie staring off into the distance, cute as can be, while sucking on her lower lip.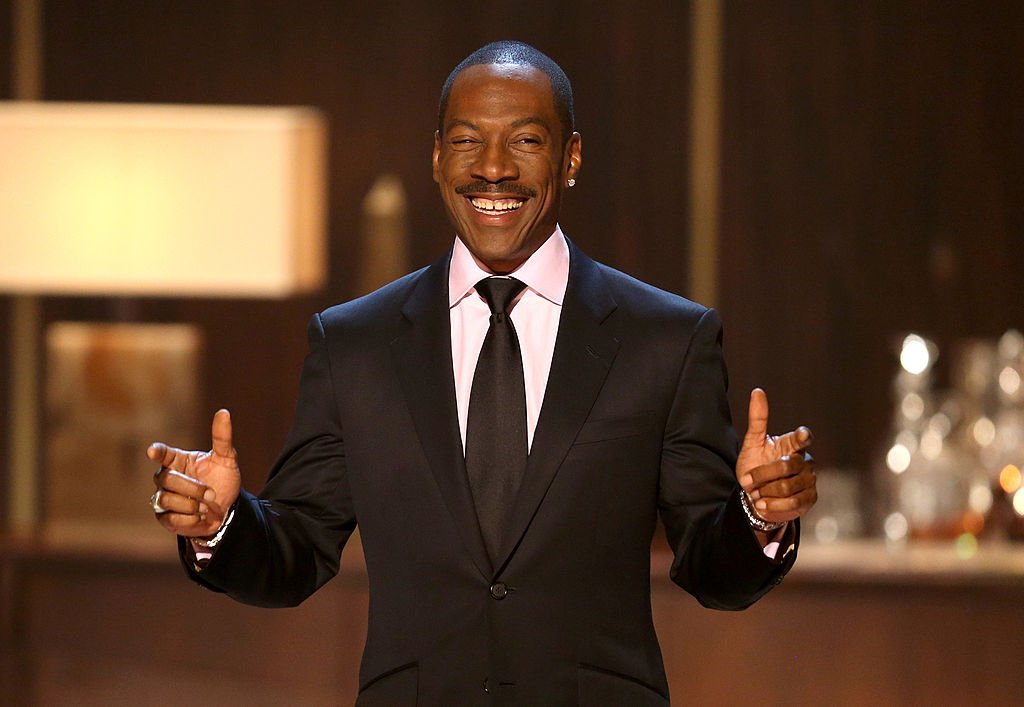 Her entire visage was visually pleasing; the slice of sunlight that landed across her face highlighting her delicate features only served to accentuate her aesthetic perfection. 
The little tot was dressed in a simple white sweatshirt that sported Ariel's picture, the little mermaid grafted across it in front. Her eyes were a startling array of colors that drew the eye, and her brown curly hair formed an Afro atop her head. 
Nicole's caption reaffirmed her love for Evie. In it, the gorgeous woman described the little girl as a "beautiful blessing" before throwing in several hashtags for good measure. 
The cuteness overload bowled over her followers, and their comments only conveyed how far in love they had called with little Evie. 
He praises his kids every chance he gets, often claiming there are no bad eggs among them.
Evie is Eddie and Nicole's first grandchild. She was welcomed by their son Miles and his girlfriend Carly. Her birth came about shortly after the veteran actor himself welcomed his tenth child with his fiancée, Paige Butcher. 
The fact that his child and grandchild are so close to each other age-wise does not seem to bother the talented comedian — in fact; he is secure enough to joke about it.
It is yet another reason why fans all over the world love him so much — his love for family. He once admitted that his legacy is his children, not his achievement as an entertainer. 
He praises his kids every chance he gets, often claiming there are no bad eggs among them, believing with all his worth that he was lucky to end up with such good children and that fatherhood is a "higher blessing."
As far as raising them is concerned, he does his best to make himself available for them regardless of when they need him. He works hard to ensure they know that dad "is always here."
Eddie has been engaged to Butcher for some time now, and the two are expected to tie the knot soon. The only other woman he's been married to is Nicole — their wedding ended more than a decade ago, but they remained in close contact as they raised their kids.