See Eddie Murphy's Granddaughter Evie's Adorable Facial Expression in This Morning Snap
Eddie Murphy's adorable granddaughter, Evie, was enchanting in a recent video shared by her mom, Carly Fink, who is the longtime girlfriend of the actor's son, Miles.
Actor and comedian Eddie Murphy became a grandfather for the first time in July 2019, and since then, his granddaughter, Evie Isla Murphy, has become the most charming toddler.
Evie's mom, Carly Fink, regularly shares pics and videos of the sweet baby, including a recent heart-melting video that she shared on her Instagram story.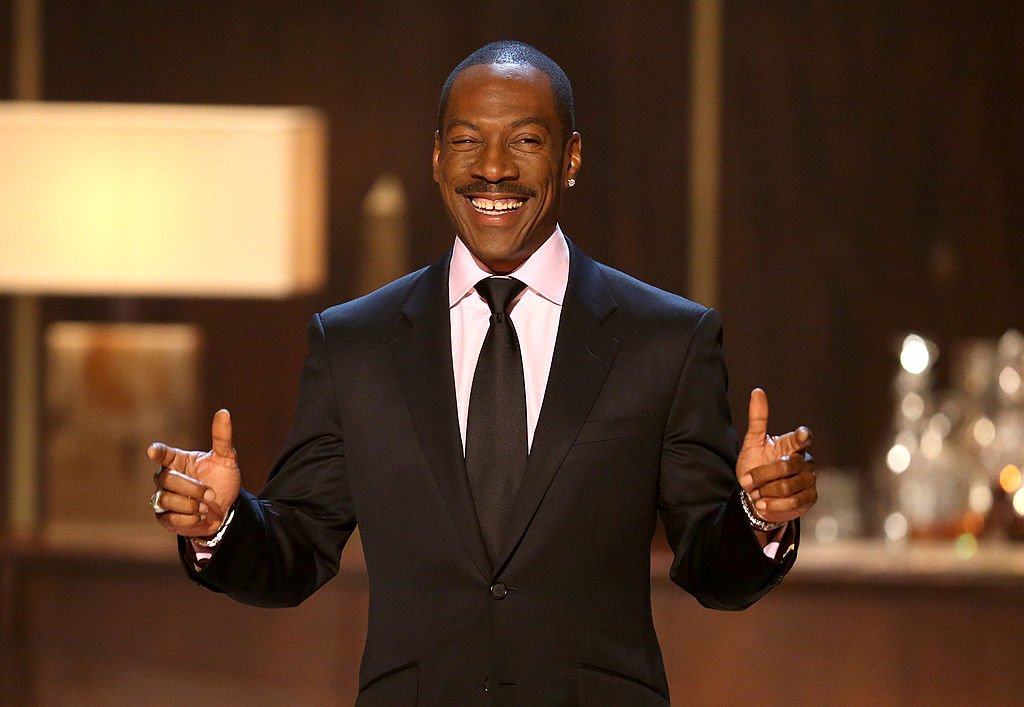 In the video, Evie's sun-kissed face was captured perfectly as she played with a brown spoon while sporting a hilarious expression on her face. The post was captioned:
"A little morning scrunchie face from Evie girl."
Evie looked endearing while wearing a baby blue onesie and her golden brown curly hair styled in two pigtails on top of her head. The rest of her short hair was left loose at the back.
In a second video, the glowing toddler could be heard humming and mumbling as she attempted to sing her alphabet while playing with her Sheriff Woody Pride doll.  
Eddie admitted that it was a little awkward that the two kids were so close in age.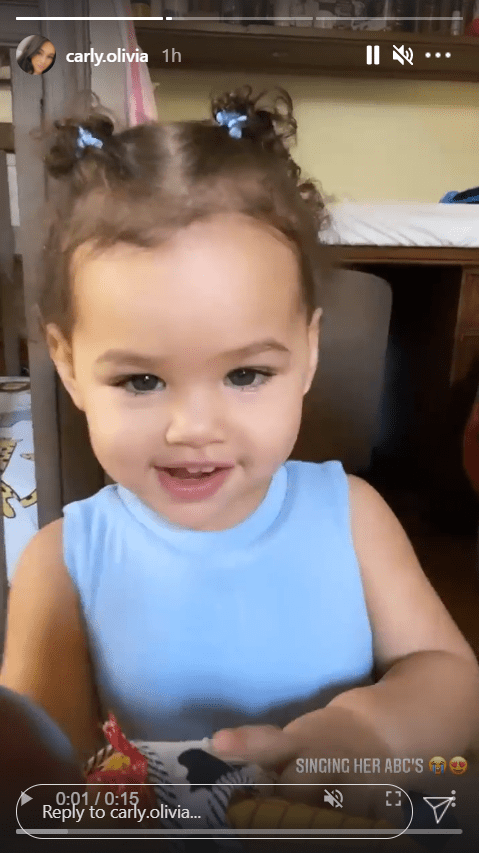 Fans will be thrilled to see how fast Evie is growing; after all, it wasn't too long ago when she was just a tiny baby, pictured in the arms of her grandfather, Eddie.
While she is the youngest of the entire Murphy clan, she's not the only baby in the family as the "Dolemite Is My Name" actor has a child who was born just seven months earlier.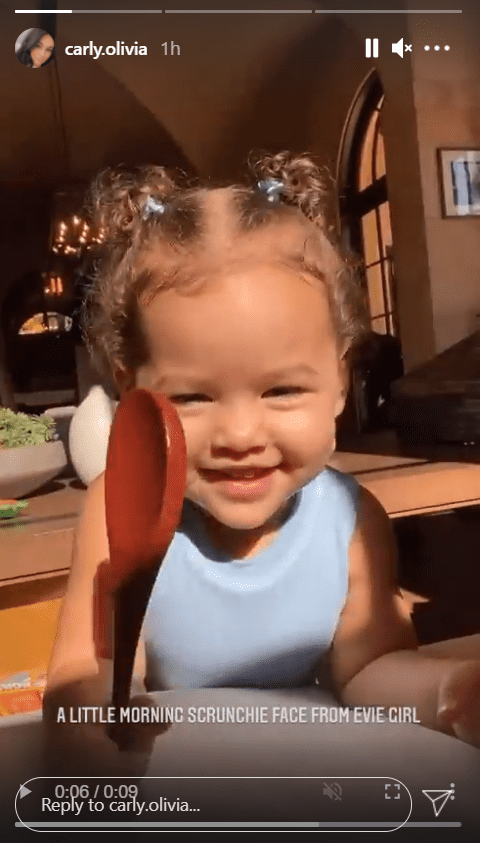 Eddie, 59, and his fiancé, Paige Butcher, 41, welcomed their second child in November 2018 and named him Max Charles, after the actor's late brother, who passed away in 2017.
While he is a proud and loving father and grandfather to Max and Evie, he admitted that it was a little awkward that the two kids were so close in age, but he nonetheless embraced both his roles just as he does being a father of ten kids.
People are often surprised upon hearing that Eddie has ten children. While most people find the large number of children intimidating and financially challenging, the actor is comfortable with his big family.
In December 2018, Eddie posed for an epic picture with all his ten kids, who he says are the greatest blessing in his life. In his Vanity Fair interview, he emphasized that his family and kids are always at the center of his life.