Vanessa Williams' Son Devin & Ex-husband Ramon Show Their Uncanny Similarity Posing at a Baseball Match
Vanessa Williams' son, Devin, and one of her ex-husbands, Ramon Hervey II, enjoyed father and son time during a baseball match. See how they smiled, revealing their uncanny resemblances.
Vanessa Williams established a groundbreaking record in the 1980s as being the first Black woman to win a beauty pageant. 
The former model later ventured into designing, acting, and singing, where she has become a trendsetter and left a permanent mark with her degrees of success.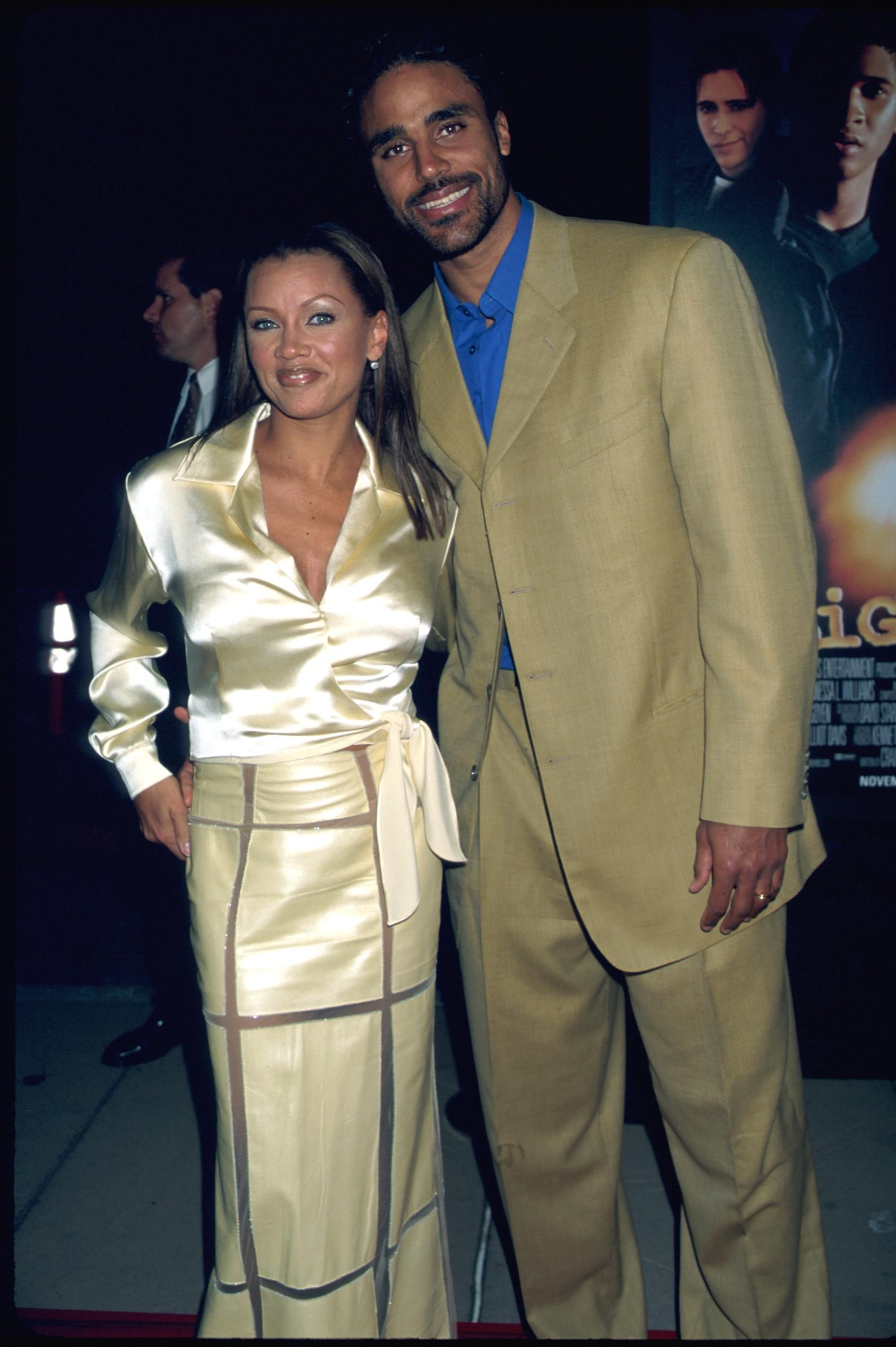 She is also a mother to four kids, three girls and a son whom she shares with two different men— she was married to them at some point in her life.
Williams' kids have all found different interests and are thriving in their chosen careers independently. They are all grown now but still respect the family values placed in them by their parents.
The former model's only son, Devin, and youngest child with her first husband, Ramon Hervey II, often spend time with his dad. The young blood keeps a low profile and is not always active on social media.
He also has a tiny amount of followers compared to an average celebrity's child, but he sometimes shares bits and pieces of some memorable moments.
After a long hiatus from exchanging vows, having focused more on her career and raising her kids, she found another Mr. Right, Jim Skrip.
Recently, Devin plastered a short video of a hang-out at a baseball match featuring him and his father. The pair twinned in sunglasses while posing closely with a crowd behind them.
They smiled, and it was hard for onlookers not to see double, as father and son shared an uncanny similarity in their looks. Devin's caption read:
"always fun with @trichemon."
These bonding times have never been an issue for Williams, who is also quick to show her son love online. During his birthdays, the mother of four serenades the young man with praises and establishes her undying love for him.
At the end of the singer's first failed marriage, she gave love another chance by settling with NBA star Rick Fox. They were married for five years and share an only child, a daughter named Sasha Fox.
After a long hiatus from exchanging vows, having focused more on her career and raising her kids, she found another Mr. Right, Jim Skrip. They tied the knot in 2015, and it has been nothing but bliss since.
When speaking about her previous marriages, Williams explained she was at various levels in her life. The actress never berates any of her partners over the failed marriages but suggests that it was due to her lack of readiness.
As far as motherhood is concerned, the former model continues to inspire her kids and shares a close-knit relationship with all four of them. Neither marriage nor career has been an obstacle in showing concern and being present for her mini-mes.