'Dog the Bounty Hunter's Daughter Bonnie Chapman Stuns in a White Crop Top & Tight Jeans
Dog the Bounty Hunter's daughter, Bonnie Chapman, recently pulled a captivating look. She posted a two-slide post on Instagram of her enjoying a sunny day under a clear blue sky.
Duane "Dog" Chapman and the late Beth Chapman daughter, Bonnie Chapman, brought on her amazing glam in a recent Instagram upload as she channeled a stunning look. Bonnie slipped her lovely figure into stylish wear.
She rocked a pair of blue jeans that clung to her generous curves while matching the piece with a sky blue lace top with a wide-brimmed neckline. Bonnie had her brunette tresses down and around her shoulders.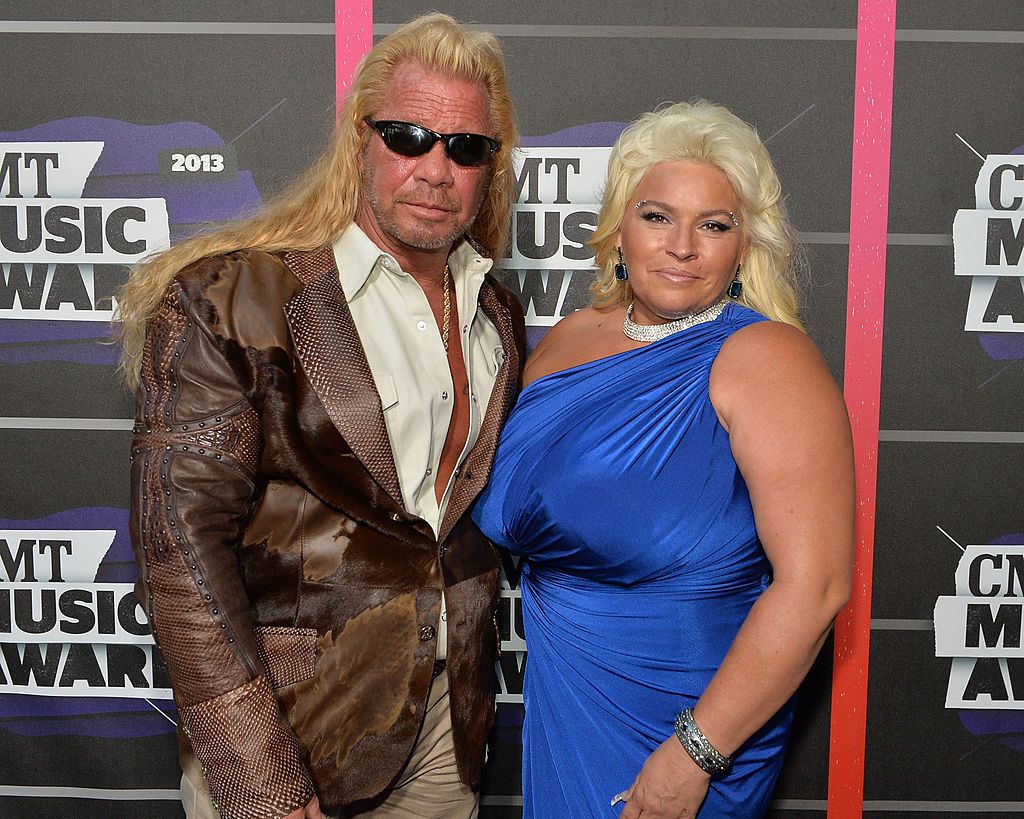 She had a hair care product container in one hand, showing it off to fans and presenting her best picture poses. Bonnie's look was accentuated by well-applied makeup and her dazzling skin. She wrote in her caption:
"The newest hair care is here! Introducing eco roots…"
While Bonnie keeps thriving in her passion for self-care and beauty, she never forgets to show herself some love. In one of her recent media uploads, Bonnie wrote about how makeup helped her mentally.
Following Beth's death in 2019, Bonnie opened up on her grief, as she recalled her mom's final moments.
The star whose house was damaged by rain at the time shared that she cheered herself up by getting on her feet, putting some colorful and lovely make-up on. Bonnie added that it was therapeutic.
Besides giving herself premium self-care, Bonnie makes out time and reaches out to others. She displayed such selflessness last year after her dad went under fire for his engagement. 
Dog had announced that he and his lover, Francie Frane, were engaged, and many fans were displeased by the news. This was because many felt it was too soon following his wife, Beth's death.
Bonnie,22, clamped down on the criticism noting that her dad deserved happiness and that included moving on with his love life. She showed support for Dog and called Frane a wonderful woman. 
Bonnie Chapman opens up about mom Beth's 'last moment' of consciousness: 'She choked on her cancer' https://t.co/lUMSTlx73R pic.twitter.com/4KjaA2fBg8

— Yahoo Entertainment (@YahooEnt) August 22, 2019
Following Beth's death in 2019, Bonnie opened up on her grief as she recalled her mom's final moments. She relayed that Beth had gotten into the bathroom, in the nude, where she choked and gasped. 
Bonnie's account of the story was not different from Dog's. The TV personality said his wife has been very sick, and she went into the bathroom asking him to look at her. This was followed by her gasp for breath while he dialed 911.