Serena Williams & Her Little Daughter Olympia Are a Perfect Duo as They Work Out in a Court in New Video
Serena Williams recently shared a video of her and her mini-me, Olympia, in exercise mode before a tennis practice session and fans could not stop swooning. 
Tennis star Serena Williams might be a superstar on the court or in the fashion industry, but to her 3-year-old daughter, Olympia, she is someone with whom the tot can play and practice workout routines. 
Williams and her daughter's idea of keeping busy are the best. The mother-daughter pair recently revealed what they have been up to in a post uploaded on the proud mom's Instagram feed.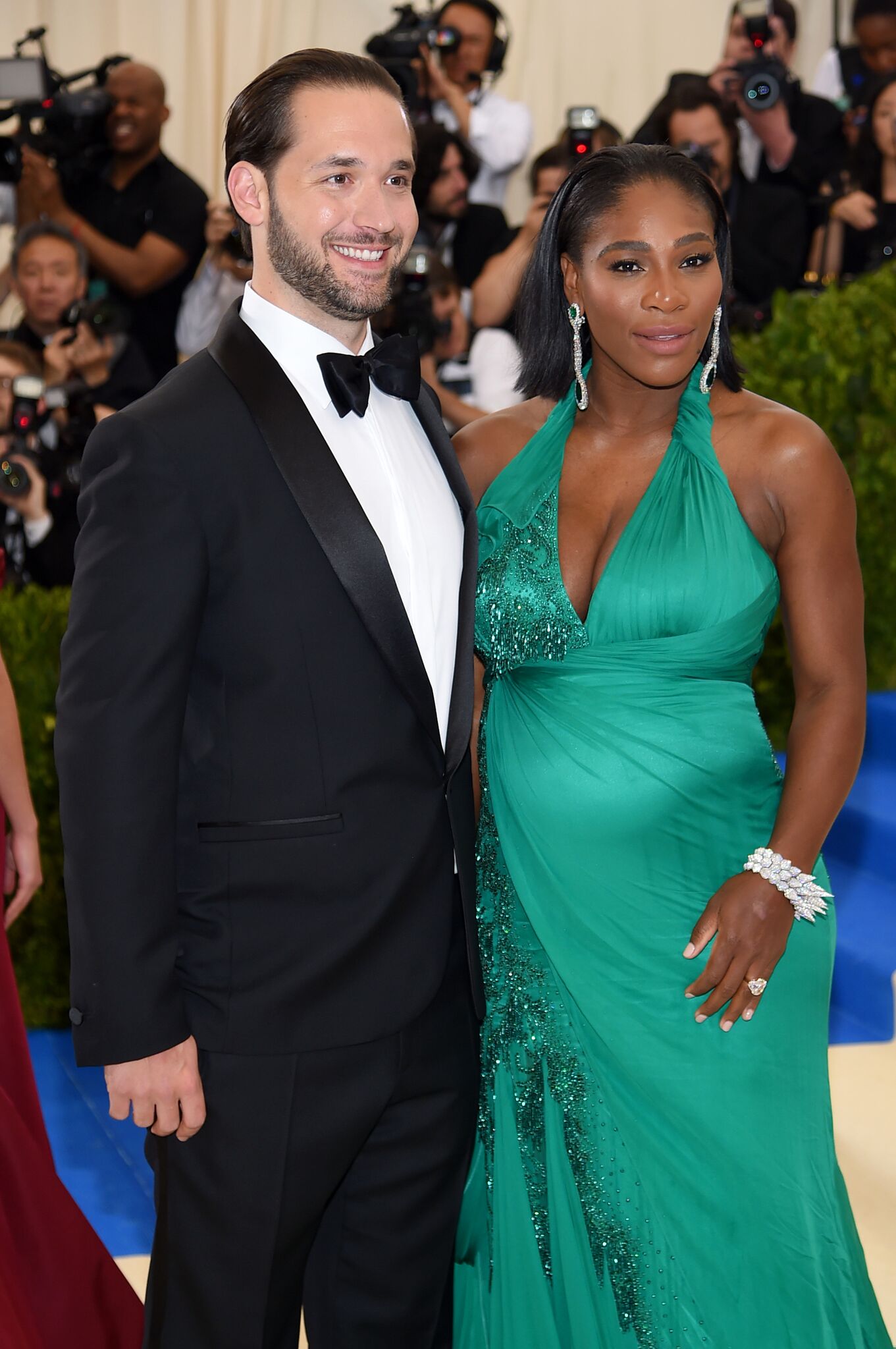 The 39-year-old shared a video of her and Olympia doing a simple workout routine before tennis practice on a court. Williams was ready for action looking cool in a black tank top over black pants. The mother-of-one finished off her appearance with a pair of white sneakers.
On the other hand, the 3-year-old was adorable in a multi-colored top which she donned over pink pants. Topping off with blue sneakers, the little girl was up for the task.
The video started off with the pair carrying out some stretching and jumping exercises.  They were also seen doing some squats. Finally, the mother and daughter finished off the warm-up with a normal head, shoulders, knees, and toes routine. 
She wished that Olympia and her unborn kids would find happiness, regardless of the circumstances.
The adorable video had the "Into The Thick Of It" song playing in the background. In the caption that accompanied the post, Williams wrote: "Part 1: Into the thick of it! Warm-up with @OlympiaOhanian 🎾."
Fans were intrigued by the delightful sight and rushed to the comments section to drop their thoughts. Celebrities like Naomi Campbell and Williams' husband, Alexis Ohanian, penned down some comments. 
An hour after the post was shared, the Nike ambassador posted a video that showed her giving Olympia tennis lessons. The icon aided her daughter with her forehand swing by telling her to imagine the balls were cupcakes. With that, the happy little girl hit the balls with accuracy.
Williams and Olympia have continued to entertain their social media lovers with their adorable photos and clips, documenting precious moments spent together.
The twenty-three-time Grand Slam champion shared a post on Instagram where she, her 3-year-old, and the little girl's doll Qai Qai looked stunning while rocking matching pink swimsuits. The upload has garnered over 400,000 likes since it was shared.
It is every mother's wish to see their child enjoying the good things in life. For the athlete, she wished that Olympia and her unborn kids would find happiness, regardless of circumstances.