Ciara Turns Heads Flaunting Her Legs While Dancing in a Black Slitted Mini Dress & See-Though Boots
Superstar singer and businesswoman Ciara had fans' heads turn as she flaunted her long legs while dancing in a black slit mini dress and see-through boots in a new post.
When it comes to flaunting and showing off some skin, it takes a lot of body confidence, but when one has a great body and banging physique, it is delightful and easier.
Superstar singer and businesswoman Ciara turned heads as she flaunted her long chocolate-skinned legs in a black mini dress that had a high waist slit.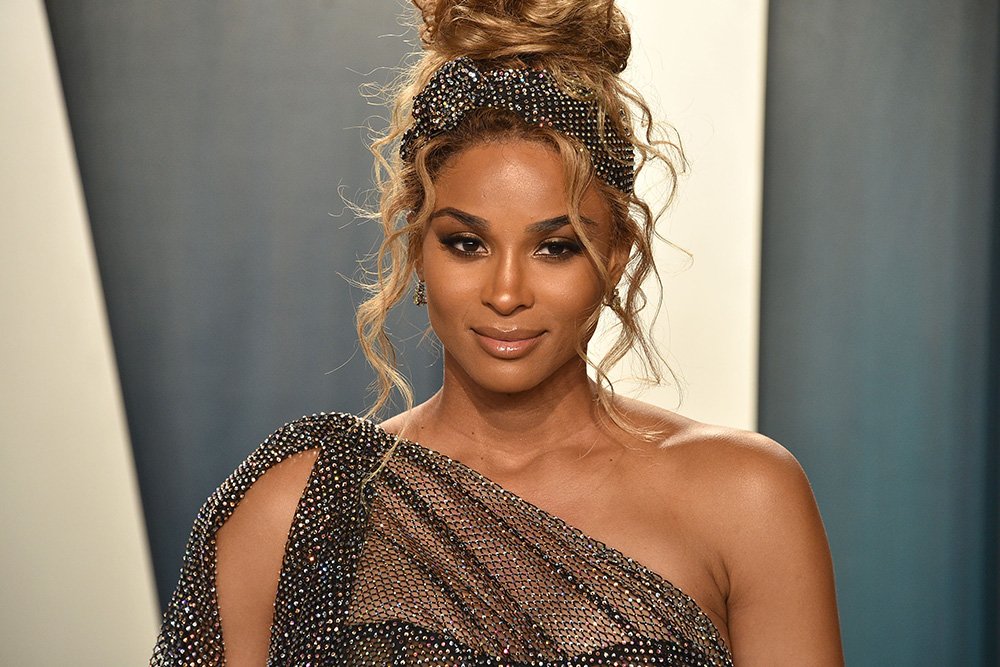 The first image in the series of three showed her squatting with her side view facing the camera. The flap of the dress covered part of her thigh, leaving the rest open.
The mom-of-three paired the little black dress with see-through high knee boots that hugged her shin and reached her knee. Although the post had no caption, the next slide showed Ciara dancing to the 90s song "Murder She Wrote" by Chaka Demus and Pliers.
Ciara showed off her dance steps by swaying from side to side and throwing in some amazing legwork on her high-heeled boots. The last post in the series was a medium above the waist shot of the "Beauty Marks" singer that highlighted her light makeup and perfectly carved brows.
She opted to wear her hair in two buns which were braided and fell down the length of her back. She accessorized with silver rings but did not use any neck chain or earrings.
Ciara once revealed that before she could date Russell, as a single mother at the time, she needed to learn to love herself.
Within twelve hours of making the post, it garnered over 817,000 likes and thousands of comments from her fans and supporters, who could not help but talk about how beautiful she looked.
Some expressed that Ciara was the true definition of "Black don't crack," while some pointed out that her body was goals, especially since she gave birth 10 months ago.
Amazingly, Ciara is back to her pre-baby weight following a 39-pound weight loss. She credited her weight loss to Weight Watchers, having stated one month after giving birth that she wanted to lose 48 pounds.
Win is the third child of Ciara and the second child of her husband, Russell Wilson. She and the athlete welcomed their first child, Sienna, back in 2017.
Before marrying Russell, Ciara was engaged to rapper Future, and the two welcomed a son, Future Zahir, in 2014. She broke things off with Future and began dating Russell in 2015. They got married in 2016.
Ciara once revealed that before she could date Russell, as a single mother at the time, she needed to learn to love herself so that she could become a better person for her son and herself before anyone else.
Along with Future Zahir, Russell and Ciara have been able to enjoy living a blended life, and with all the goodness that comes with life, Ciara and the kids never fail to support Russell, who plays for the Seattle Seahawks.