Fantasia's Elder Daughter Zion Is Her Spitting Image Showing Her Facial Features in New Selfies
Fantasia Barrino-Taylor's daughter, Zion, is a carbon copy of her mother, and in new selfies she shared on Instagram, the resemblance between them could not be denied.
Children tend to take different things from their parents; it could be hair, behavior, and certain physical features. The resemblance between some parents and their children is sometimes so striking that they could pass for twins.
This is the case of singer Fantasia Barrino-Taylor and her daughter Zion Barrino as seen in new images shared by the teen on her Instagram story.
The first image showed Zion wearing a black top with her long black weave packed in a ponytail at the back of her hair. The picture, which was heavily filtered, showed her keeping a straight face.
The next one showed her spotting a little smile with the same filter. Her face was bare of makeup, and she wore a silver nose ring and earrings.
Zion, who enjoys living a private life, enjoys sharing pictures of herself and her family on Instagram. From the pictures, the resemblance between her and Fantasia cannot be denied. From having the same facial features to similar eyes and lips, Zion is an exact chip off the old block.
Sadly, not much is known about Zion's dad as he has not been in the picture for much.
Over the years, the relationship between Fantasia and her daughter has been a delightful one to follow. With Fantasia struggling to make ends meet at the beginning, to being a business mogul, she has stated that it had all been for Zion.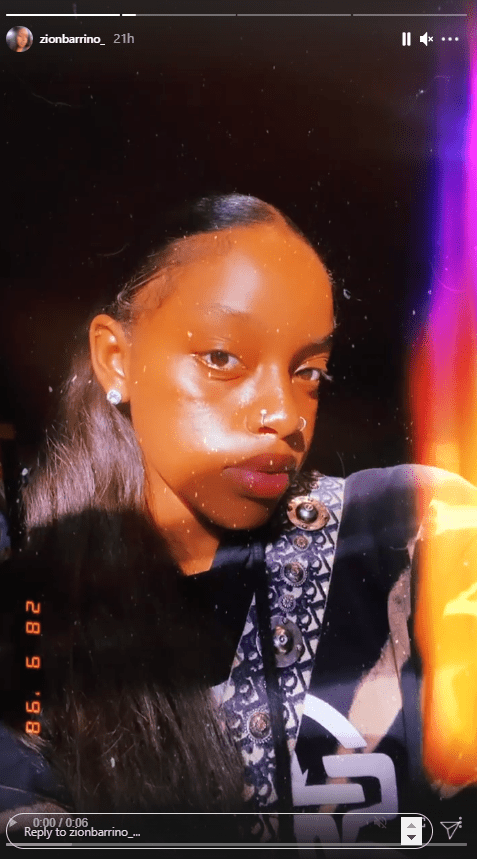 Fantasia gave birth to Zion at 17 and she did not know what to do as she had dropped out of high school at 14 and had nowhere to turn to for help.
This prompted her to live from hand to mouth and government checks which were not enough for her and her newborn at the time. She admitted to having shoplifted items like milk and diapers for Zion.
Providence shone on Fantasia when she decided to enter the "American Idol" singing competition, where she emerged as the winner. This was a life-changing moment for her and her daughter.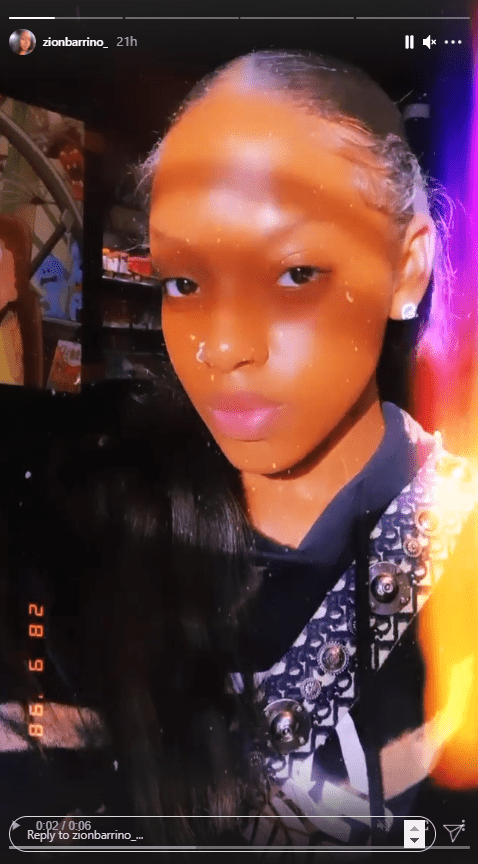 Following her win in the competition, things got better and launched her into the limelight. With chart-topping albums and features in movies and reality series, there was no stopping Fantasia.
When Zion turned 18, Fantasia expressed how grateful she was to witness her daughter growing up to become a beautiful and amazing woman. She added that she was proud of all Zion had accomplished.
Sadly, not much is known about Zion's dad as he has not been in the picture much. However, there was a time he filed for custody and child support from Fantasia when Zion was 13.
Aside from Zion, Fantasia is also a mom to her son Dallas Xavier whose alleged father was her ex-partner, Antwaun Cook. For Fantasia, her children are the most important people to her.