Sylvester Stallone, 74, Feels Pride as He Talks to Young Fans about Iconic Character Rocky
Sylvester Stallone took to social media to share a special moment he had with the new generation of fans while he was testing out his golf clubs. Scroll down to see what he posted. 
The legacy of Rocky Balboa lives on! Sylvester Stallone shared a video on Instagram showing a group of young boys who came to him for a picture because they recognized him as the actor who played Rocky. 
The four boys were ecstatic to be in the boxing legend's company as Stallone asked them who they thought he was. All four chimed in that he was Rocky, leaving the actor feeling proud that the movies are still impacting the youth.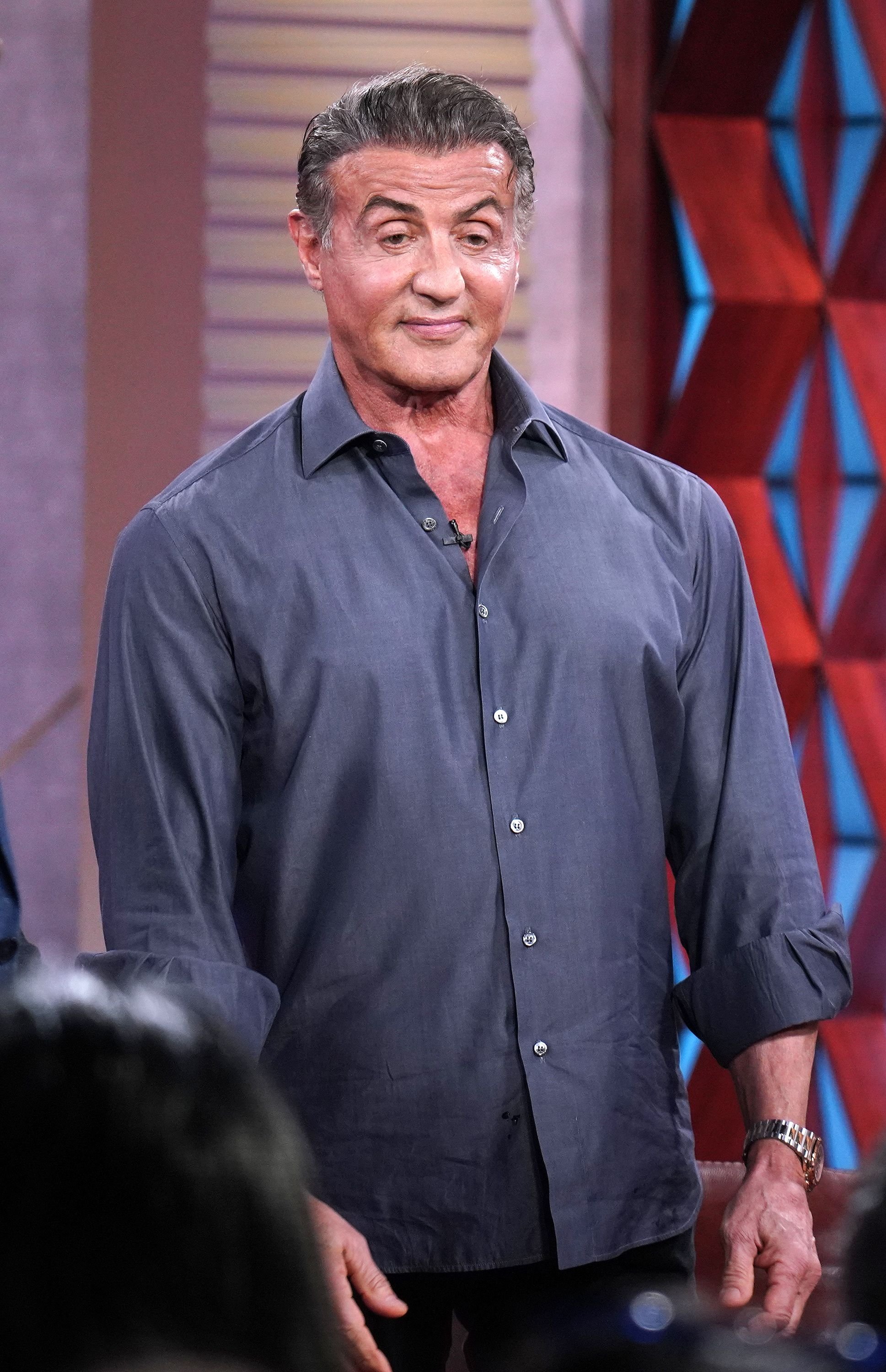 PROUD MOMENT
74-year-old Stallone was not only pleased that the group of boys knew Rocky, but he was also very proud. He penned a caption expressing what the moment meant to him, writing: 
"The fact that this generation even knows who Rocky is is such a source of pride for me. Made my day. Keep punching…"
Stallone then preceded to huddle in with the children for a selfie to prove their encounter with Rocky. Both the actor and the four boys enjoyed the encounter. 
GOOD NEWS
Rocky's young fans have something to look forward to because Stallone has been busy on another boxing movie project throughout the lockdown period. 
Last week, Stallone couldn't contain his joy over his youngest daughter Scarlet's high school graduation.
The 74-year-old was busy directing the new " Rocky IV" movie, announcing that the boxing sequel will be in theatres on November 11. He paired the good news with a stunning new poster for the film, making it all the more exciting.  
DONE WITH ROCKY
Stallone's seat in the director's chair for "Rocky IV" is a big change for the actor who usually struggles to keep himself from jumping into the ring in front of the camera. 
The actor's life changed when he stepped into the character of Rocky in the first movie in 1976, which resulted in six movies and two spin-offs, "Creed" and "Creed II." 
INSTAGRAM DAD
The "The First Blood" star doesn't only use his social media platforms to boast about his fans and his movies; he also posts about special moments shared with his children. 
Last week, Stallone couldn't contain his joy over his youngest daughter Scarlet's high school graduation. He shared a family portrait and a snap of Scarlet with his 13 million Instagram followers to mark the big occasion. He wrote: 
"Congratulations on graduating high school to our wonderful daughter SCARLET!"
The pictures showed Stallone posing with his wife Jennifer Flavin, 52, alongside Scarlet and her two sisters, Sophia, 24, and Sistine, 22.
The four women in Stallone's life all work as models and were selected as Golden Globe Ambassadors at the 74th Golden Globe Awards alongside the family patriarch.