Daily Joke: A Man Was Driving Down a Winding Road
Today's joke is about a man who was enjoying a drive on the highway when he hit the Easter Bunny and was worried he had ruined the beloved holiday. 
One day, a man was peacefully driving down a winding road. Out of nowhere, a bunny skipped across the road, and the man couldn't stop. He hit the bunny head-on.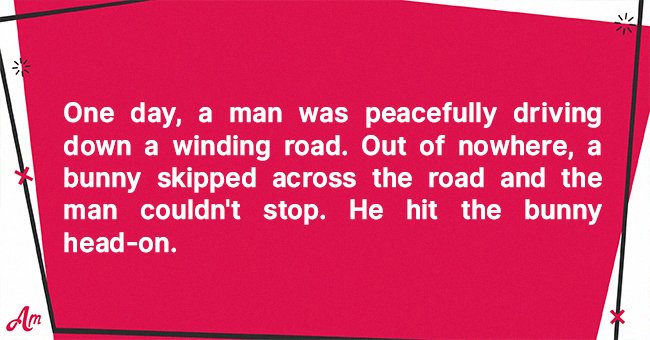 He got out of his car and walked to the bunny. He then noticed that he had ridden over the Easter Bunny. The man was very upset about the accident and was worried he had killed the beloved animal and potentially ruined Easter.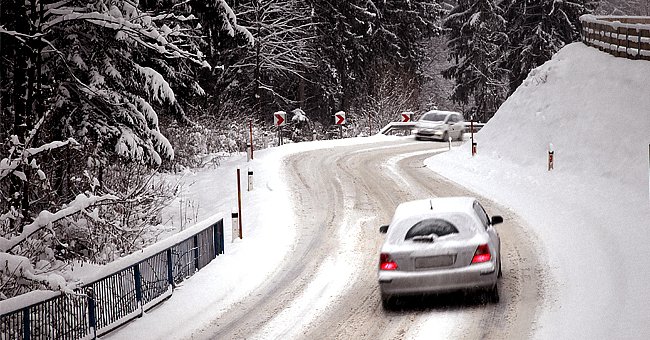 The man quickly leaned down to the animal to listen for a heartbeat and check if the poor bunny was breathing. He heard the bunny faintly panting before there was silence. He then knew the fluffy bunny had died. 
He started uncontrollably sobbing. He could not move from the bunny's side because he did not know what to do. He then heard a car approach. The car came to a stop, and a woman stepped out and asked, "What is going on here?"
The man looked up at the woman, and through tears, he said, "I have killed the Easter Bunny, and now no one will get Easter eggs, and all the children will be so sad when they find out the Easter Bunny is dead. It is all my fault. "
The woman calmly reached into her purse and pulled out a spray bottle. She sprayed the bunny, and in a few seconds, the bunny was upon his feet. As he hopped away, he turned around and waved at the woman and man. 
The bunny continued to hop away, but he would turn around and wave at the man and woman after every few steps until they were out of sight. The man was in complete disbelief. How did the bunny just come back to life? 
The man then asked the woman, "What magical mixture is in that spray bottle?" The woman smiled and told the man her secret, "It's harespray. It revitalizes hare and adds permanent wave." 
Source: Jokesoftheday.