Michael Strahan's Twins Mirror Each Other In White Tops & Chic Pants in New Balcony Pics
Michael Strahan's twin daughters recently turned many virtual heads after pictures of them taken on vacation were shared via their respective social media pages. 
Michael Strahan is a popular name in the entertainment world; he is a former professional football player who made it big as a TV host/ journalist after his retirement.  
Many know of his numerous achievements career-wise; however, only a few are conversant with his other life as a family man who is father to four kids.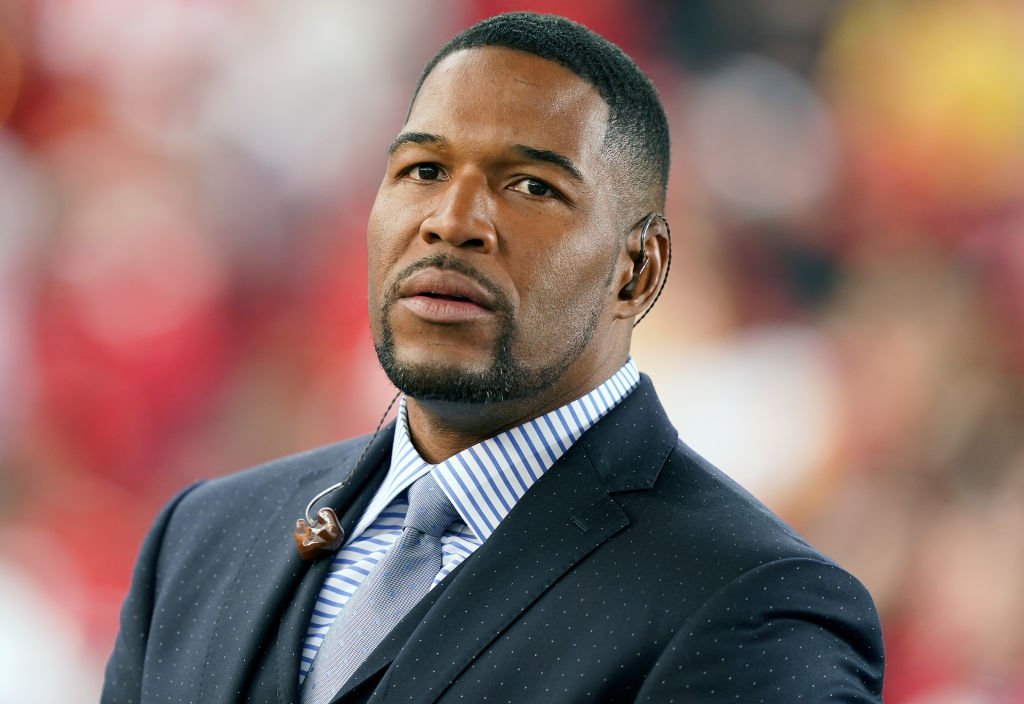 Two of those four, Sophia and Isabella, are twins, and they are absolutely gorgeous. The pair, which do virtually everything together, recently took to their Instagram pages with photos taken from their time in the Bahamas. 
The shots were taken at the same location, in a top floor suite equipped with a perfect view of the palm plantation the island is famous for. 
They were both dressed comfortably; Isabella wore a simple strappy top coupled with beige pants, and she posed barefoot. Sophia opted for a white cropped top and a pair of dark green pants. 
They especially enjoy placing wagers to see who will beat who at different sports.
Sophia and Isabella are the products of Strahan's past relationship with his former wife, Jean Muggli. They were married between 1999 and 2006. 
Aside from them, the famous entertainer is also father to Tanita and Michael Jr., both of whom he shares with his first wife, Wanda Hutchins. Their relationship lasted from 1992 till 1996. 
Strahan reportedly has a deep bond with his twin girls and is often pictured spending time with them doing a variety of things. In February, he posted a candid shot that captured them having dinner with him in his New York home. 
He also enjoys a good relationship with his other two kids and does all he can to gather them under the same roof for quality family time. 
All his kids have many similarities with him, including his competitive streak. They especially enjoy placing wagers to see who will beat who at different sports, including basketball and tennis. 
His great relationship with his kids is all thanks to the great lessons he learned from his late father, Gene Strahan. Last year, the man passed away, and Strahan had to celebrate Father's Day without him for the first time this year. 
He honored Gene on Instagram with a tribute that saw him refer to him as his "hero." The proud son declared he was focusing on what he learned from his dad and thanked his children for making him worthy of the title himself. 
RIP Gene Strahan!