Tiny's Daughter Zonnique Sends Love to Her Biological Dad and Stepdad TI on Father's Day
On Father's Day, singer Zonnique Pullins expressed her love for her biological father, Zonnie Pullins, and her stepfather, rapper T.I., also known as Clifford Harris.
Singer Zonnique Pullins shared three photos of her biological father, Zonnie Pullins, and stepfather, rapper T.I., on her Instagram Story as she marked Father's Day.
The pictures were taken some time in the past. In the first snap, a much younger Zonnique wore a pink dress and smiled while holding a flower bouquet.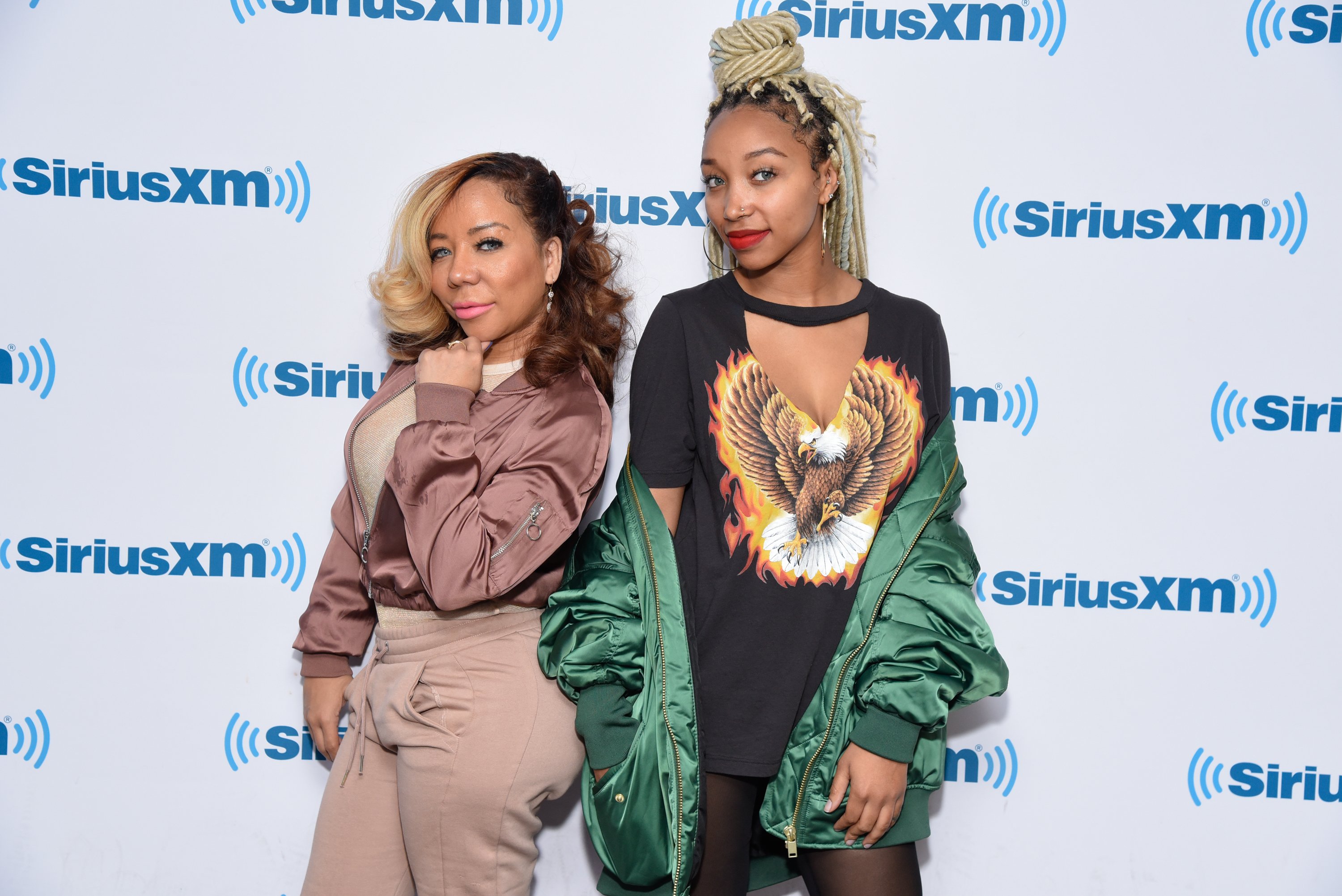 Zonnie, the ex-boyfriend of Zonnique's mother, Tiny Harris, held his daughter's tiny hands. The former OMG Girlz member exclaimed, "Happy Father's Day to my daddd!!! I love you so much!!!!"
Zonnique showed a screenshot image from one of her previous video calls with her dad. The post also featured her seven-month-old daughter, Hunter Zoelle James, who was born in December 2020.
Hunter's adorable appearance lit up Zonnie's face. The 24-year-old new mom, who shares her daughter with rapper Bandhuntah Izzy, noted that the tiny tot made him smile from ear to ear.
Besides sending her love to her biological dad, Zonnique warmly greeted rapper T.I. on the special occasion. She shared a loving photo of herself smiling beside her 40-year-old stepdad.  "You're one of a kind!!" she gushed.
The hip-hop star, whose real name is Clifford Harris, has been married to Tiny since 2010 and shares seven blended children with her.
Since tying the knot, the longtime couple has been devoted to raising their large family. The 45-year-old former Xscape member is grateful to her husband for being an all-around father.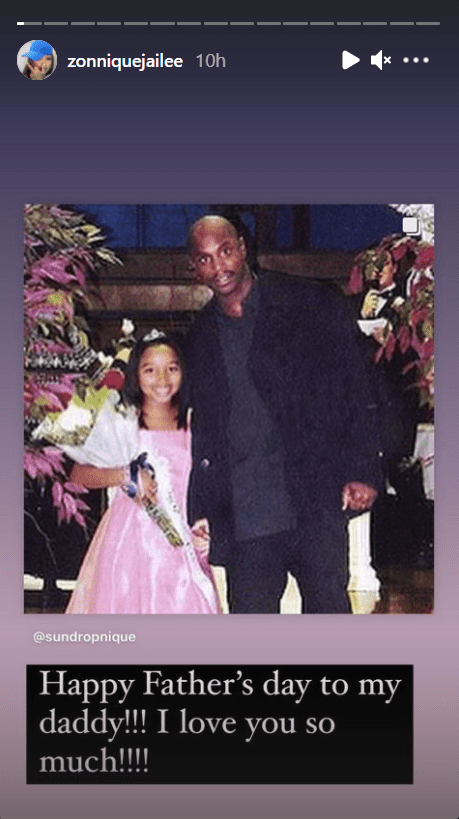 Despite their happy marriage, the couple is no stranger to setbacks. T.I. drew criticism for comments involving his 19-year-old daughter Deyjah last year.
Speaking about their father's controversial comment, Zonnique said he has changed.
He publicly apologized to Deyjah after revealing he had annual visits to the gynecologist with her to check her virginity. The remark left his daughter disappointed and uncomfortable.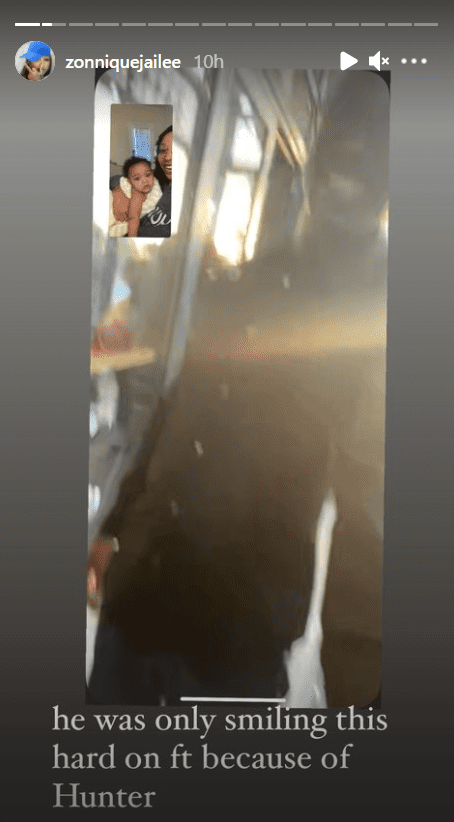 Deyjah said in a previous episode of "T.I. & Tiny: Friends and Family Hustle" she did not consider her father as a bad parent despite his distasteful statement.
She stated that she looked at the situation in a different light. Meanwhile, Zonnique shared her thoughts regarding her stepsister's relationship with the "Whatever You Like" singer.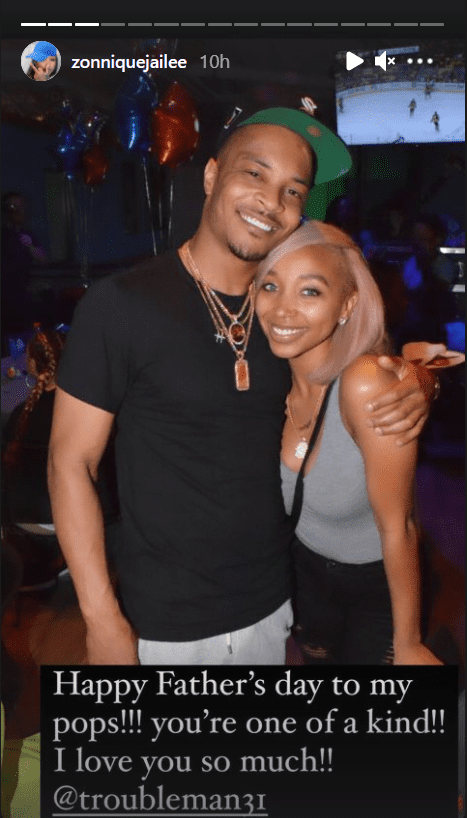 Speaking about their father's controversial comment, Zonnique said he has changed, he learned from his mistake, and is now more sensitive to women's perspectives. 
She added that T.I. has gained a better understanding of women's feelings by listening to them. Zonnique also revealed Deyjah and their father have patched up their differences.