HGTV Star Ben Napier Shares Amusing Story about His 3-Year-Old Daughter Helen
Ben Napier's daughter is now a big sister, but she still brings her parents endless amounts of joy. Here's what she said recently that brought amusement to their fans. 
HGTV star Ben Napier shared a hilarious and sweet story about his and his wife Erin's eldest daughter, three-year-old Helen, with his Twitter followers on Father's Day. 
The house renovator wrote that his daughter had given him the best Father's Day gift he could have ever received, and it all started with him attempting to tie up her hair.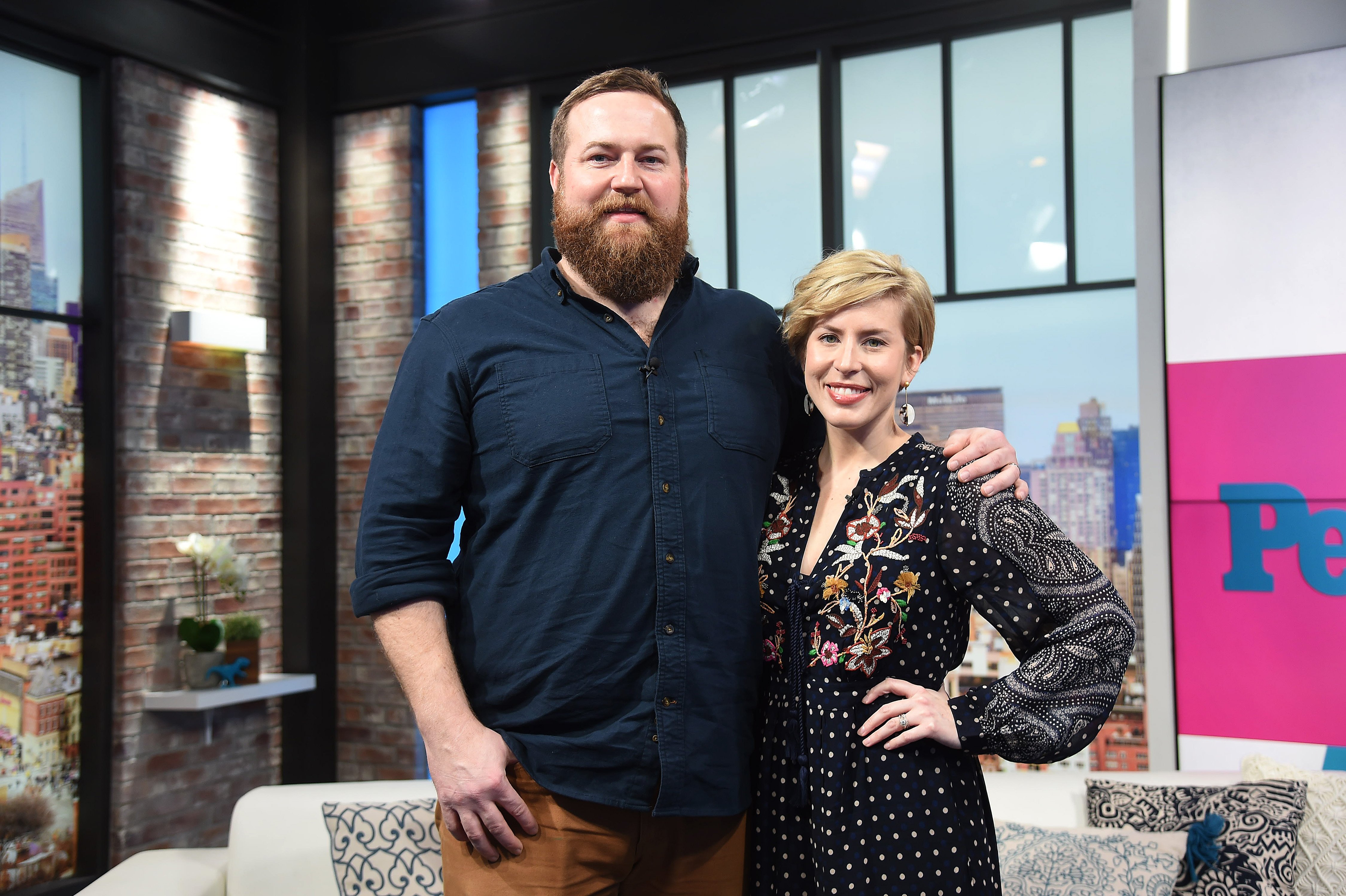 The father-of-two explained that he and his daughter had been enjoying a day of swimming when he tried to tie her hair in a ponytail so she would not have wet hair on her face. 
Ben admitted he apologized to his daughter for his hairstyling abilities because he is not skilled at tying ponytails. However, little Helen put her father at ease as she responded:
"It's ok daddy. You're a big daddy, only little daddies are good at ponytails."
Many of his Twitter followers responded to the tweet. One parent shared a photo of their own daughter playing with a wall xylophone and wrote that daughters were the best and that they bring so much joy. 
Ben and Erin welcomed Helen in 2018, ten years after they married in 2008.
Helen has definitely brought her parents joy since she was born. Recently, Erin shared her own sweet story of her firstborn and how she predicted her little sister's gender before her parents found out. 
While swimming, I put Helens hair in a #ponytail to keep wet hair out of her face.

ME - "sorry, I'm not good at ponytails"

HELEN - "it's ok daddy. You're a big daddy, only little daddies are good at ponytails."

The best Father's Day gift she could've given me, @ErinRNapier

— Ben Napier (@scotsmanco) June 20, 2021
Erin explained they told Helen about her little sister as soon as they found out they were expecting their second child. However, the couple only announced their pregnancy in April, a month before baby Mae was born. 
Helen had guessed she would have a baby sister. Later, she had the sweetest reaction when she found out her prediction was true. Erin shared:
"She completely did this whole like choreographed performance dance in this hotel room. And it ended with her like on the floor."
The couple welcomed their second daughter towards the end of May. Erin announced the news on Instagram and shared gorgeous polaroid photos of the newborn, including a photo of each parent holding the little one. 
In a statement to People, the couple shared that they were excited to love another daughter. However, they were more excited to see their two daughters bond, as they already loved each other so much. 
Ben and Erin welcomed Helen in 2018, ten years after they married in 2008. They are most known for their house renovations show, "Home Town," which debuted in 2016. 
The couple is very open about their relationship online. Erin regularly shares candid looks into the affection she has for her husband. Following the birth of Mae, she shared a touching message for her husband and expressed how lucky the family was.