Jamie Lee Curtis Remembers Her Senior Year of High School as She Posts Throwback Snaps
Hollywood star Jamie Lee Curtis shared a lovely throwback picture of her senior year of high school in a recent post she shared on Instagram, recalling how lonely she felt.
Jamie Lee Curtis wowed her fans with a stunning picture of her younger self which she shared on her Instagram, remembering her senior year of high school. The lovely throwback left her fans stunned.
Curtis, 62, in the caption to the post, revealed that she went to boarding school for her senior year of high school. Despite having a famous family name, Curtis admitted that she was lonely and music was her shelter.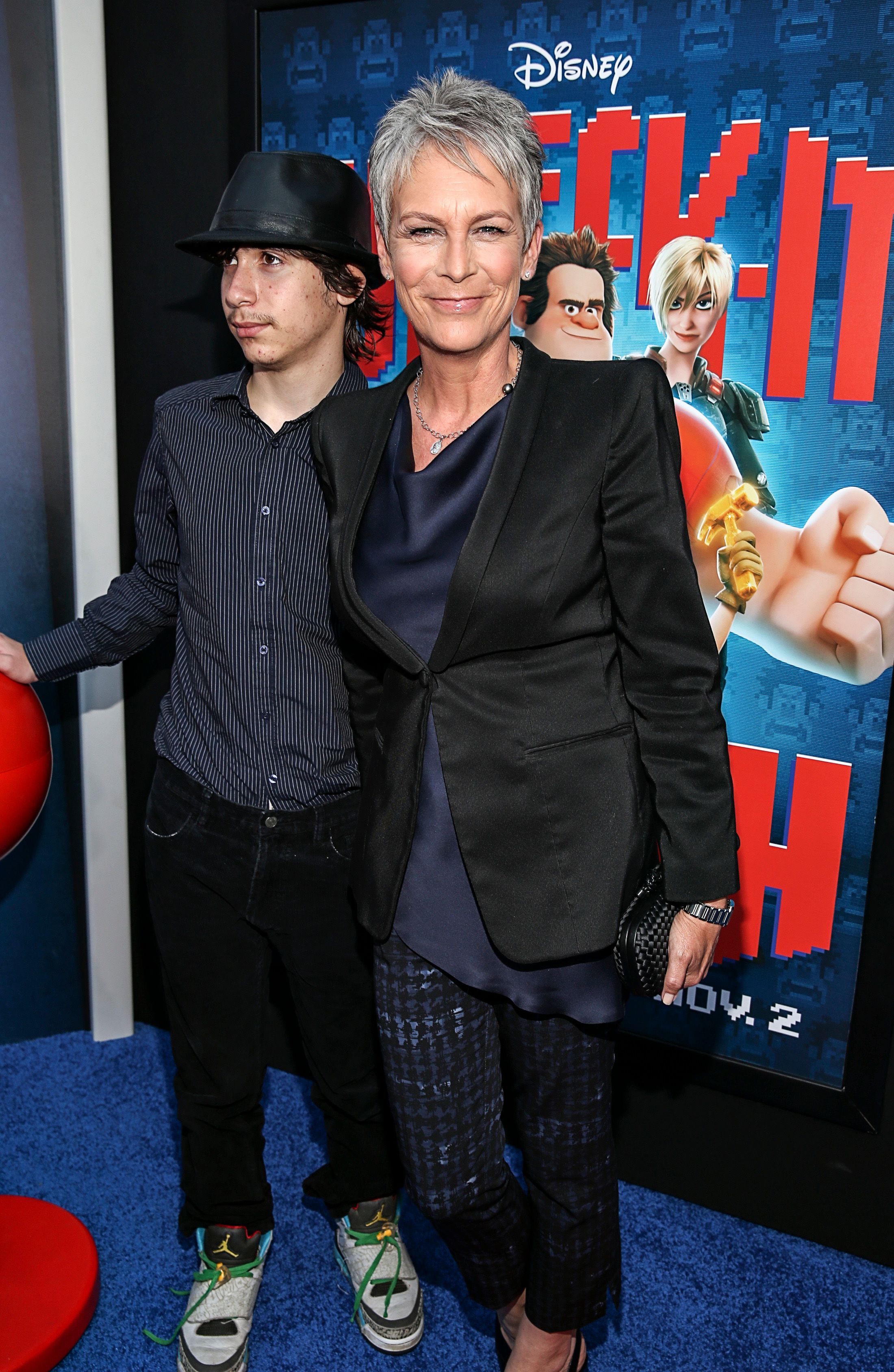 The famous actress confessed that she had little idea of who she was and how she felt even as a cheerleader. Curtis remarked that her struggles and challenges were well captured by Joni Mitchell's album.
The "True Lies" star paid tribute to Mitchell's 50-year-old album, "Blue," which she said detailed adolescent's true challenges. Some of Curtis' sweet memories in high school included singing "Twisted" and "Raised on Robbery."
Some of Curtis' fans resonated with her post and took to the comment section to share their stories of how music saw them through their growing years and personal struggles.
Others took the time to pay tribute to music icon Joni Mitchell with some remarking that her songs were the true classics of the day and often brought out the best emotion from people.
Over the years, the 62-year-old has turned a new leaf and embraced positive change.
Curtis became a household name in the late 70s with her breakout role as Laurie in the iconic horror flick Halloween. The 62-year-old has always been in the spotlight long before she made her debut.
The multiple award-winning star was born to famous actors Tony Curtis and Janet Leigh. By the time of her birth, her parents were one of Hollywood's biggest names, but their union was growing apart.
By the time the "Freaky Friday" star was 4, her parents were involved in a messy divorce, which Curtis revealed affected her and her sister as their father was not involved in their lives.
Despite the glamour of being born by an A-list actor, Curtis's childhood was far from perfect. The only benefit Curtis found in her parents were their incredible acting skills which she honed and made a name for herself with. 
Carrying the weight of her famous last name proved to be a difficult task for the growing Curtis. In an interview, the "Trading Places" actress revealed that she was often disturbed about what people would think of her when they heard her last name.
Curtis also struggled with her secret drug addiction. The actress became hooked on pain medication following plastic surgery. Over the years, the 62-year-old has turned a new leaf and embraced positive change.