'New Edition's' Ronnie DeVoe, Wife Shamari & Their Twin Sons Rock Matching Shirts in a Snap
Ronnie DeVoe's wife, Shamari DeVoe, celebrated her husband on Father's Day with amazing family snaps and a heartfelt tribute on Instagram.
"The Real Housewives Of Atlanta" star Shamari DeVoe and her husband Ronnie DeVoe rang in the Father's Day celebration in style.
The duo took creative family pictures alongside their twin sons, Ronald and Roman, in honor of the big day. Shamari shared two of the photos on Instagram to celebrate her husband.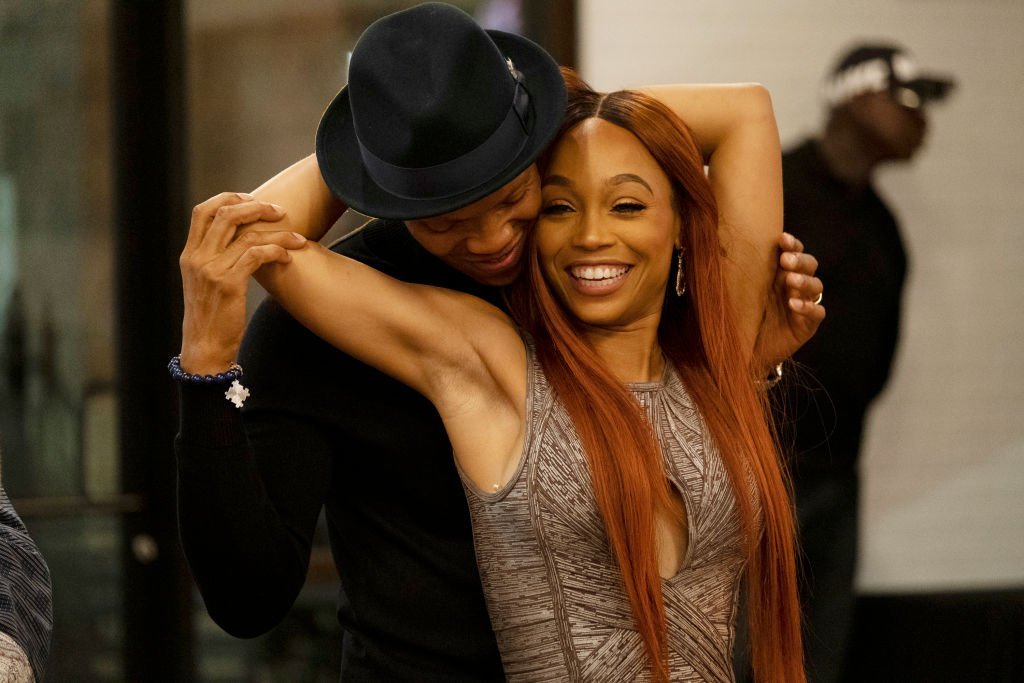 The first pic showed the couple rocking identical T-shirts over black shorts and matching kicks. While Shamari's was inscribed "Mommy," Ronnie's T-shirt bore the inscription, "Daddy.
Their sons stood between them sporting the same outfits with the words "Big Bro" and "Little Bro," respectively. The second was a collage of two photos, each showing the New Edition star carrying one of the twins on his shoulder. Shamari captioned:
"Happy Father's Day to my amazing husband @bigronvoe. The love, encouragement and support you give to @devoetwins is incredible. We love you so much!"
The mom-of-two went on to extend her Father's Day wishes to all the men out there. Followers couldn't have enough of the beautiful family as they responded with tons of Father's Day wishes and heart emojis.
Ronnie was not too happy about his wife's disclosure or its implication.
Ronnie became a first-time dad in 2017, following the birth of his twin boys. Before their arrival, he shared the news of his wife's pregnancy on Instagram, disclosing their excitement at having twins.
While marking their first birthday in July 2018, the former teen throb proved just how excited he was to be a father by throwing a big bash for his sons.
Aside from being an outstanding father, Ronnie has been the sweetest husband to his wife, reaching several compromises to ensure her happiness.
In 2019, the pop singer's wife opened up about her husband's initial reservations towards her joining "RHOA." She explained how he stood against her accepting the gig.
However, he eventually came around upon realizing how much she wanted to be on the show as it could benefit the family. Shamari gladly promised not to do or say things that could embarrass the family.
She has since strived to uphold her side of the bargain, albeit with occasional slips. During her premiere season on the iconic series, Shamari revealed she and her husband previously had an open marriage.
The jaw-dropping information attracted media attention to their relationship. Predictably, Ronnie was not too happy about his wife's disclosure or its implication.
Somehow, the revelation bolstered their reputation as marriage ambassadors, with many seeking them out to learn insightful tenets on marriage and family life.